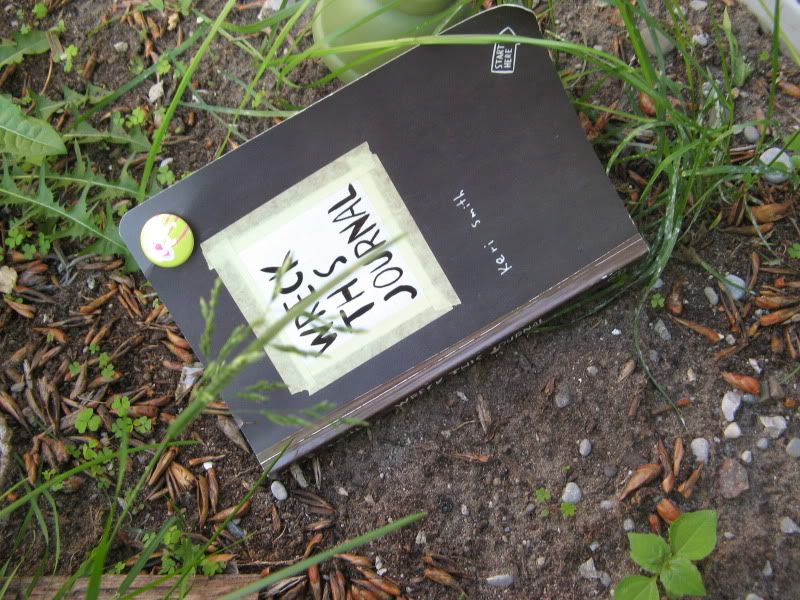 Today is the first day of The Next Chapter: Wreck this Journal, and I already have memories I will treasure!
I decided to dive in with what I find hardest - food and the journal (ick!) Well, I started a bit gently with drink: coffee. I giggled as I stuck my finger in my coffee and flicked my fingers, spraying drops across the page. It was fun and felt totally transgressive.

So, I showed my husband.
He looked at me and said, "Jamie, I don't think you're embracing the full spirit of the book. Let's go."
And this is what we did next:
I love my husband. He inspired me to play a bigger game!