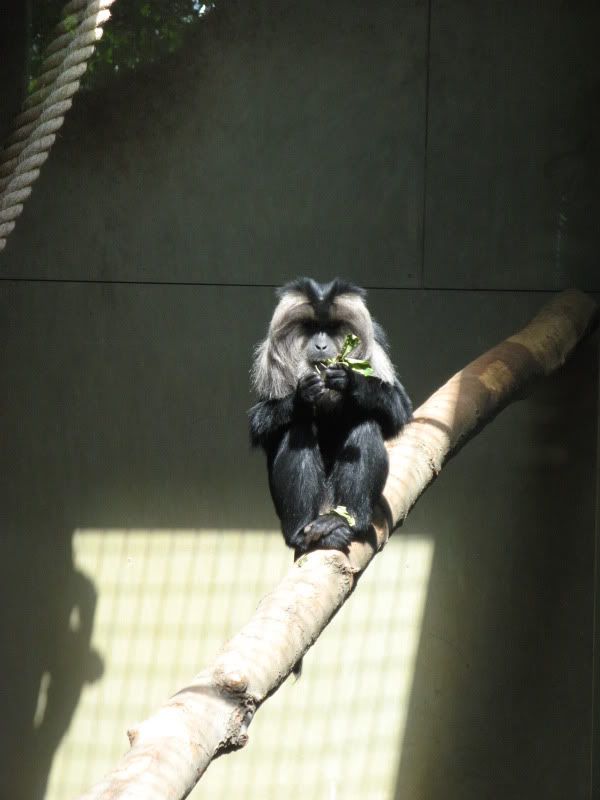 It's been a really cool week as things start to get back into their more regular flow. Yesterday I said to Justin that I thought things were getting back to normal. Then I realized, "There is no normal, is there? Just the kind of days we like." I'm welcoming in days that I like, like when we went to the zoo.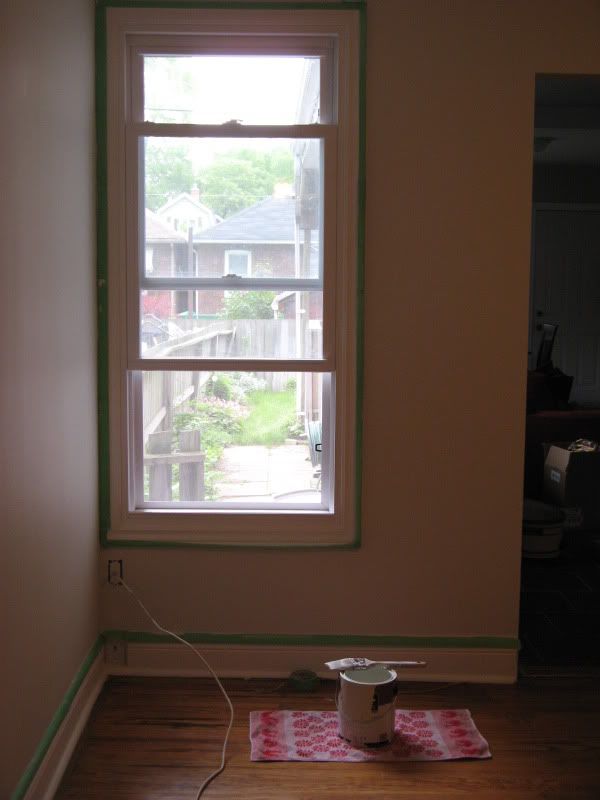 And we're getting to the final painting in our living room, which was so impacted by the repairs. This wall that we painted last week was entirely gone just a little while ago. A brand new wall, a brand new window and a brand new outlook!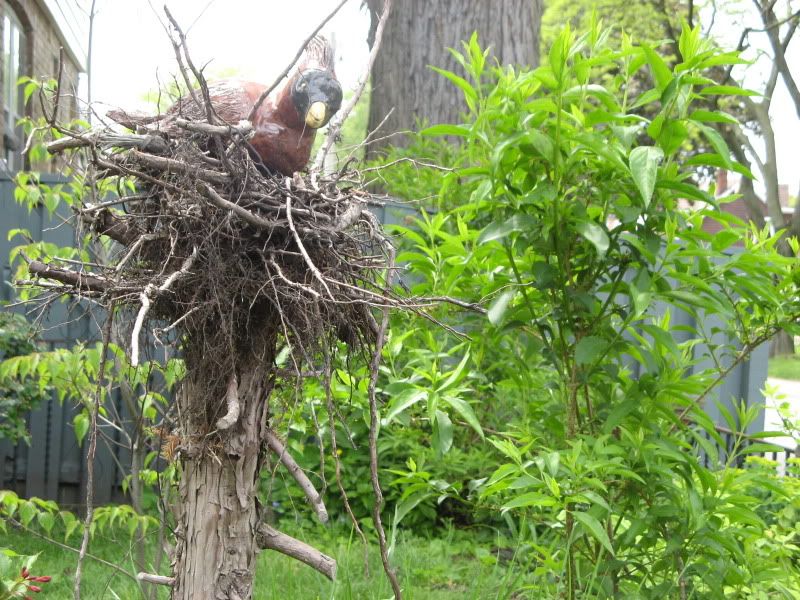 I love walking in my neighbourhood. This week I walked to the library and saw a little something I've never seen before. Isn't it cool?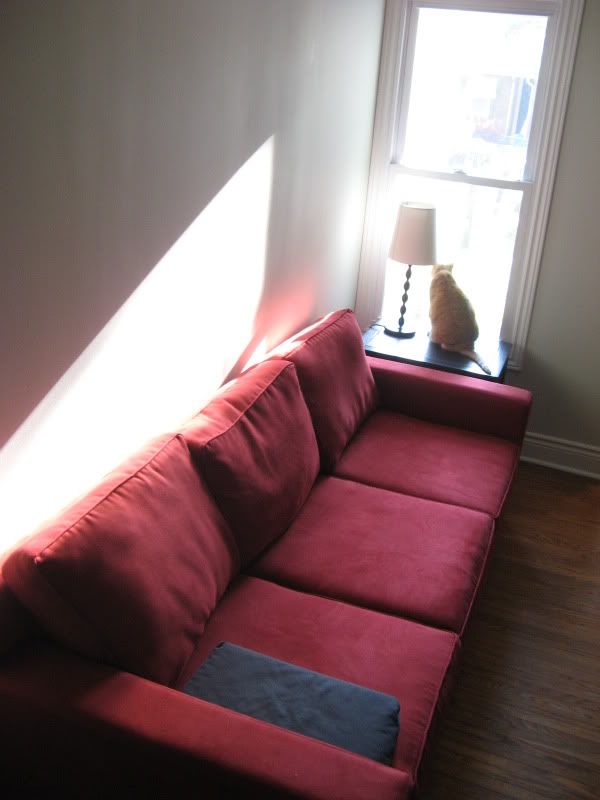 Yes! We have furniture back in the living room! It's starting to feel like a living space instead of a construction area. I'm still getting used to the new wall colour, but I think it looks good. Jinx is happy to have her window view back too!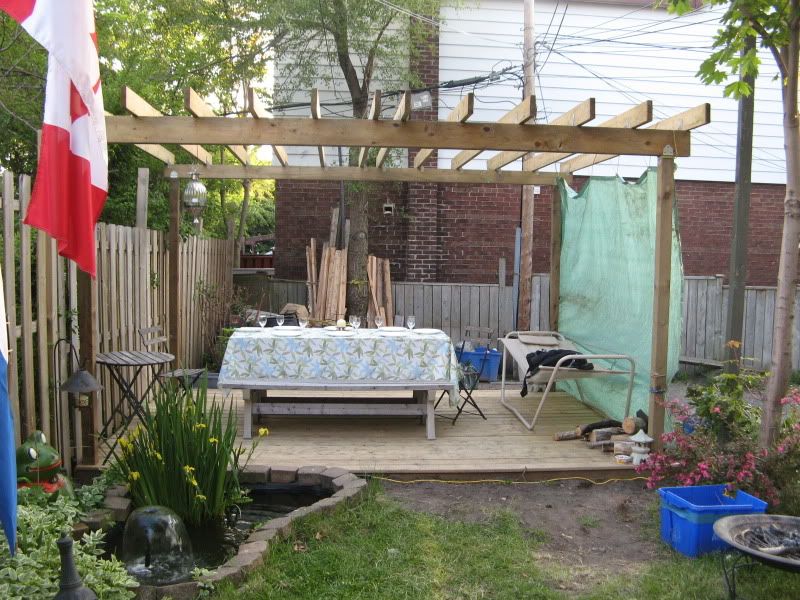 To see off my father-in-law, who returned to Holland on Friday, my brother-in-law's family hosted a beautiful barbecue in their brand new deck. Their yard is such a welcoming, beautiful space.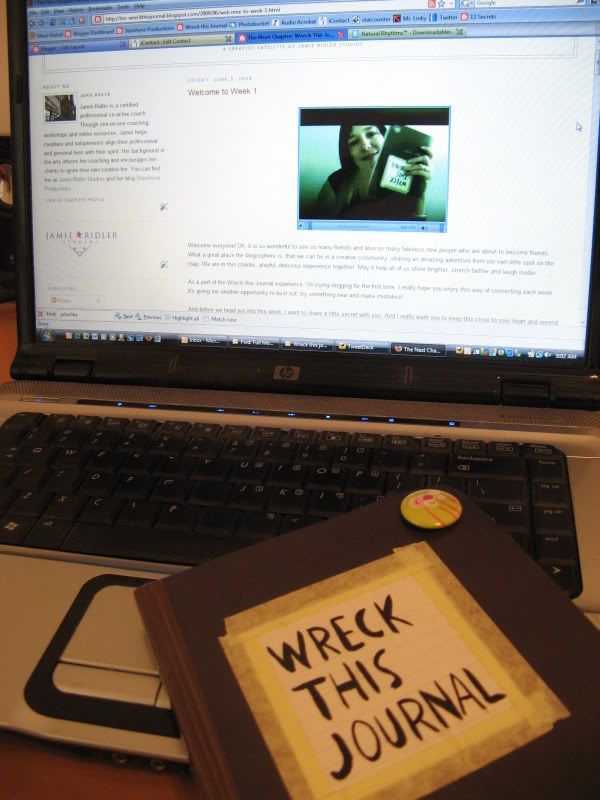 And on Friday, our
Wreck this Journal
adventure began! It's already a stretch and tons of fun. I made my first ever vlog (video-blog) entry, so you can see and hear me
here
. It's not too late to join, if you want to come out and play.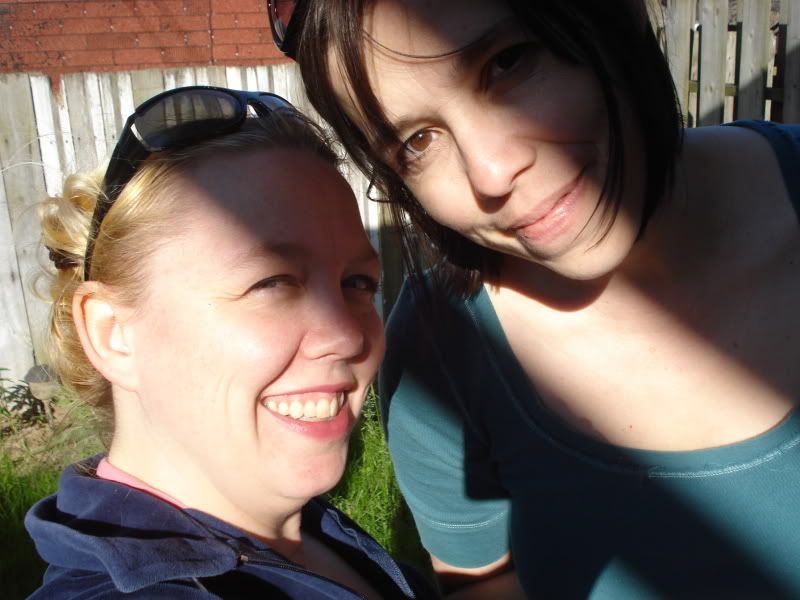 photo by
Shannon
Shannon and I had a blast playing with Wreck this Journal. We threw our books from my roof into the garden! Shannon's got an awesome video of it (if I do say so myself, as the videographer, hehe)
here
. You've got to see it.
How was your week?
Project 365 is my attempt to capture a year in my life through a photograph a day. On Saturday's I'll post the week's pics. At the end of the year, I'll create a video of all these precious moments. Feel free to participate at any time. Yours can be Project 347 or Project 292. It's up to you. See the results of my Project 365 ~ 2008
here
.