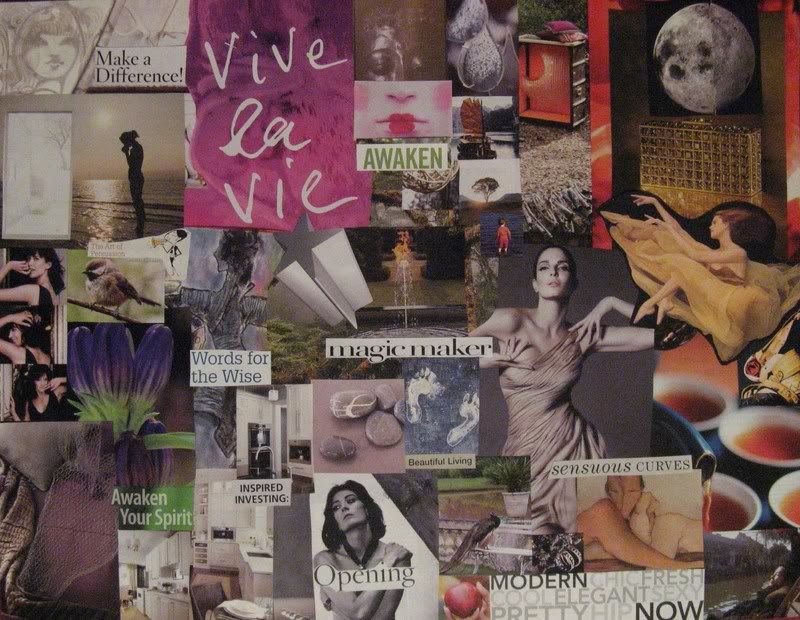 I approached my dreamboard this month intuitively, as I always do. As I tore pictures out of magazines, I cast my thoughts to this month - what I'm looking forward to, what I'm hoping for, what I'm dreaming of.

In this Full Worm Dreamboard, I see a stirring in my spirit and in my life accompanied by a desire for vivacious living coupled with a great sense of ease. Yes, please.
Creating this dreamboard over the course of two evenings led to some really cool discoveries. As it got late one night, I decided to neatly bring together the images I had gathered to store them for the night. One by one, beautiful combinations began to appear. It was so magical that I took some photos, which I've shared below. Some of the images made it to the board and others did not. But still, as I watch this slide show, I know they are a part of my dreams.
What are you dreaming of this full moon? Would you like to participate?