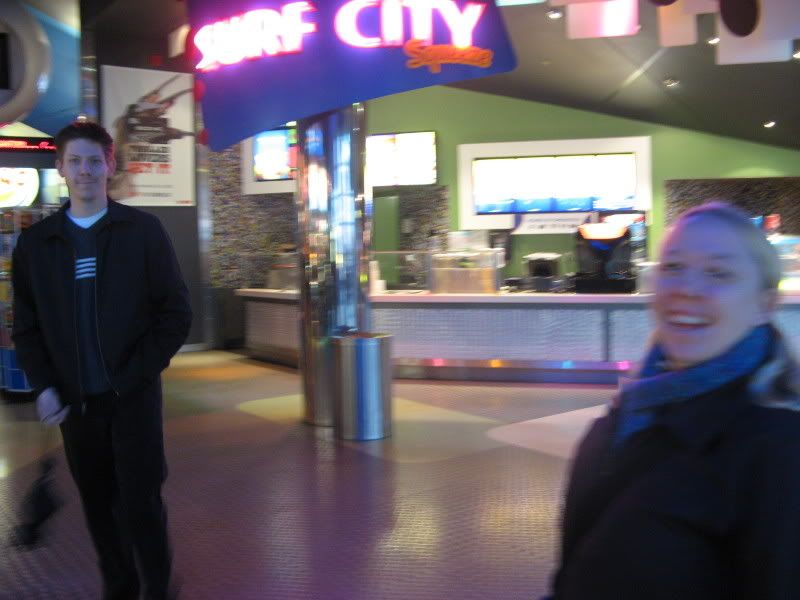 A bit of movie mania this week, starting with Quantum of Solace with Justin and
Shannon, the Movie Moxie
. I certainly enjoyed the outing but the movie, it was just okay.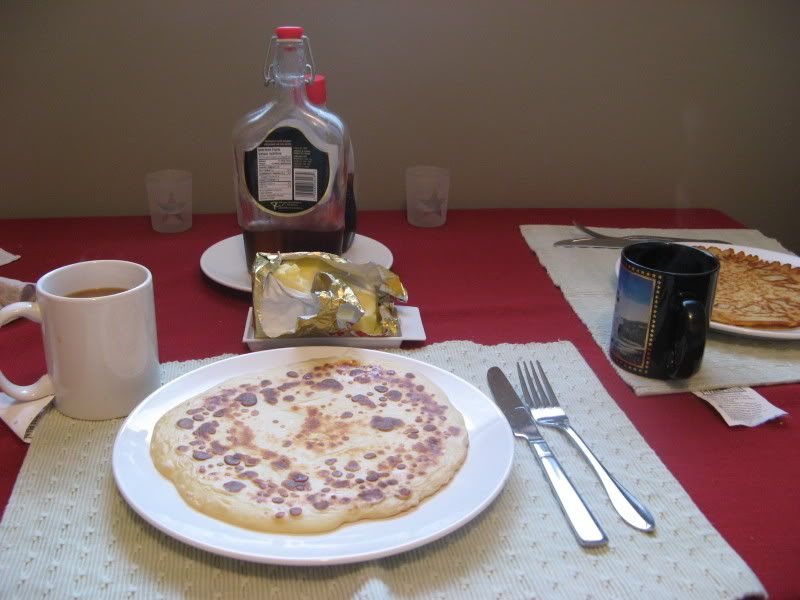 Sunday Justin was inspired to make pancakes - definitely the highlight of the day!
On Monday I took some time to do some reading and planning and even a bit of reading for pleasure!

On Tuesday I went to the naturopath and had the
masseter conversation
. I am so thankful to everyone who has shared ways for masseters to have fun and relax! It's been really helpful.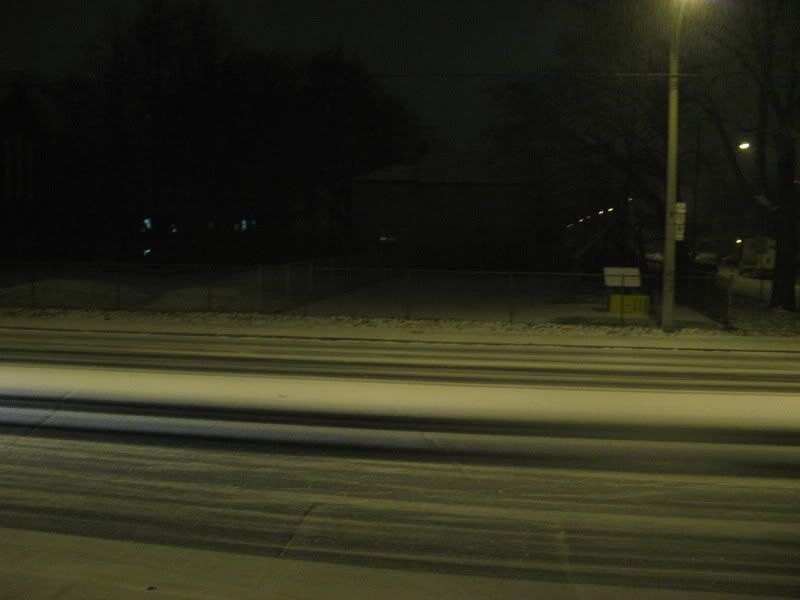 Heading out to teach Nia on the night of the first snow. We've had such crappy weather luck on Wednesdays that we've had to laugh. Last year we had the biggest storm and the coldest night and now the first snow! At least it's memorable!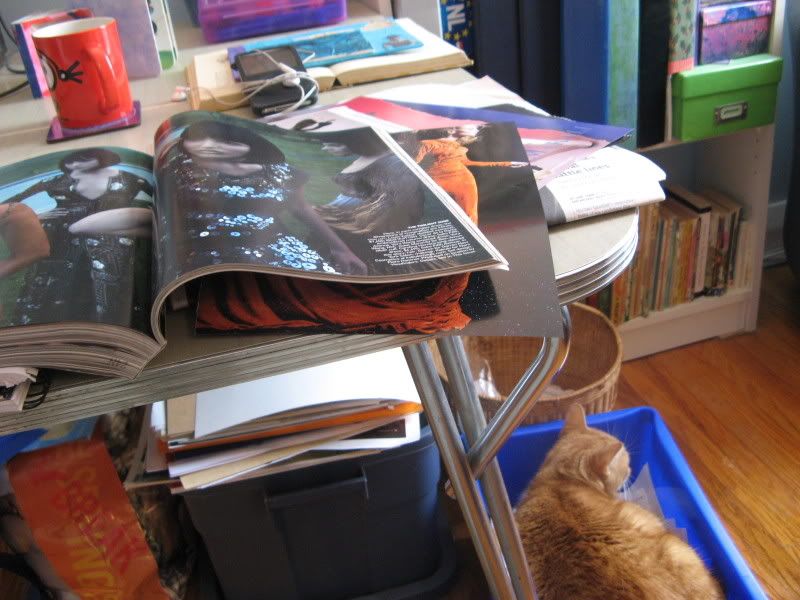 Thursday was Studio Day #2. Jinx was totally digging my recycle bin! And I had a great time working with images and also going through Story 2 of The Snow Queen. I'm really committed to studio time!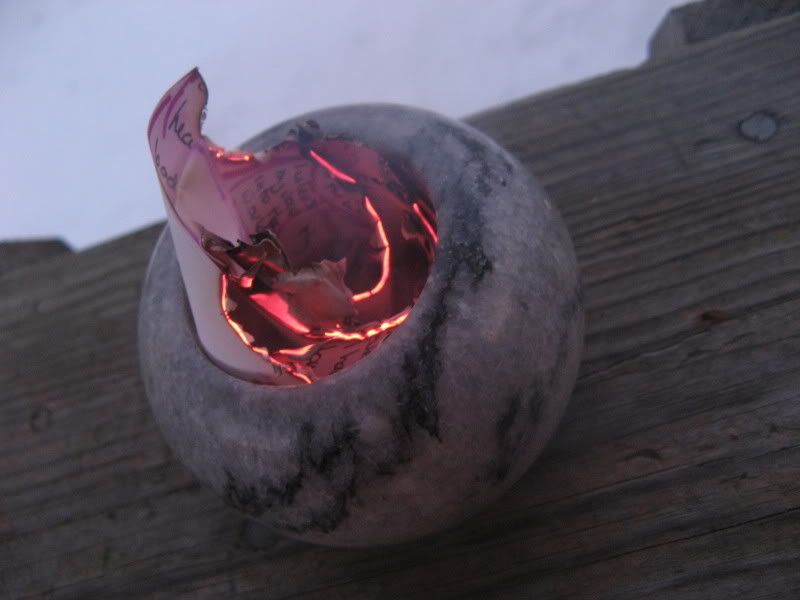 Thursday was
the ritual of fire
.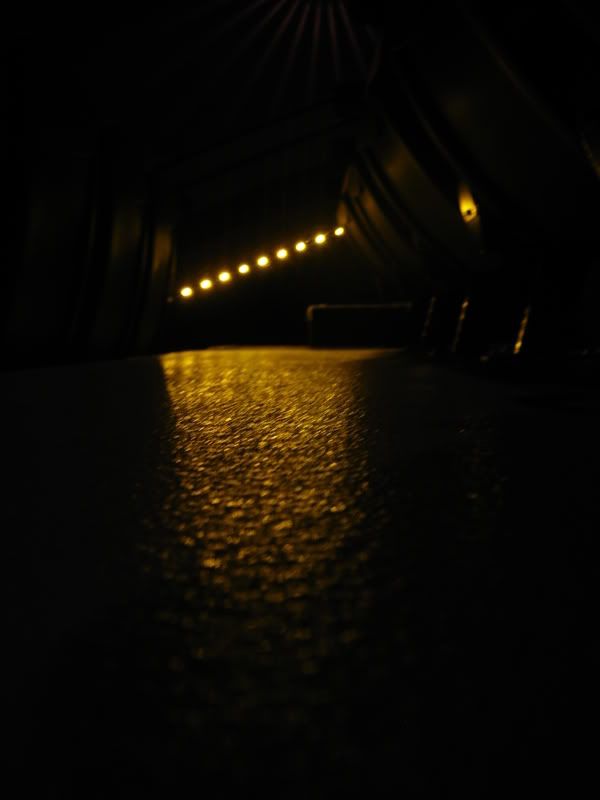 And the week ends with 2 movies in one day! First I saw
Let the Right One In
with Justin. This is a very special film. Dark, delicate, frightening, sensitive. When I saw the preview, I thought it would be just on the edge of too disturbing for me. But I'm really glad that I saw it.
And then, as it's Friday, it was time to meet up with
Shannon
. Check out the amazing Griffindor scarf she made!
Shannon and I then joined the lively opening night crowd to see, yes,
Twilight
. It was a lot of fun and a rather true representation of the book. The girl who plays Bella is wonderful.
Wow, it's just a few weeks until the end of the year!

Project 365 is my attempt to capture a year in my life through a photograph a day. On Saturday's I'll post the week's pics. At the end of the year, I'll create a video of all these precious moments. Feel free to participate at any time. Yours can be Project 347 or Project 292. It's up to you.