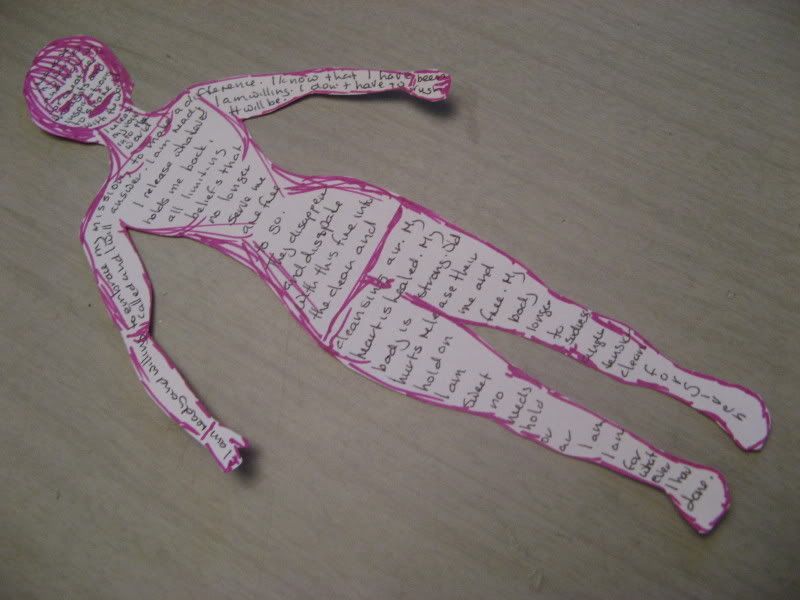 Today our Soul Coaching journey asks us to face our death. Level 1 was a ritual of fire, burning away a symbol of our body. I chose to approach this a little bit differently but it brought me to the same place. I drew a representation of my body and I wrote on it all the things that I would like to release.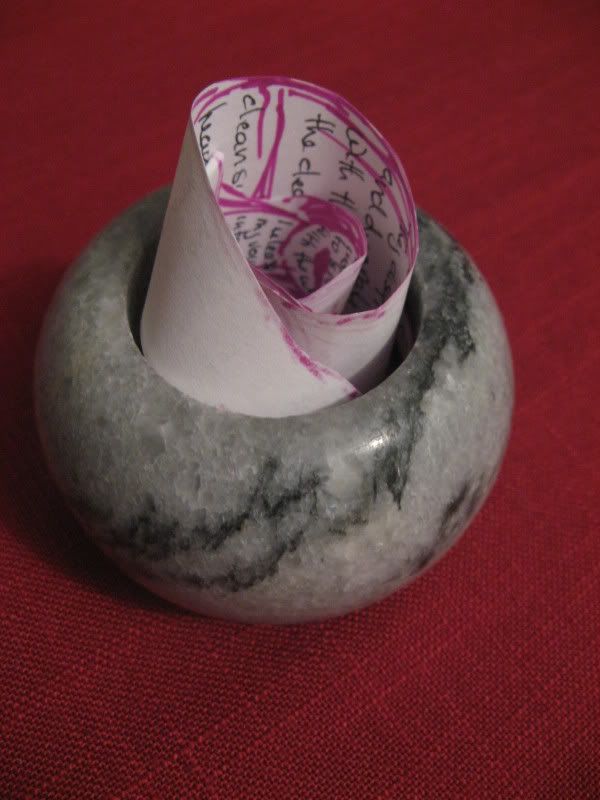 Then I put it in a vessel. Suddenly I started to imagine being cremated or being welcomed into the earth. It was actually quite comforting to curl myself up in this piece of the earth.
And when I set myself on fire, I said, "May I release all that I no longer need so that I may become all that I am meant to become." And it occured to me that when we die, that's precisely what we do.