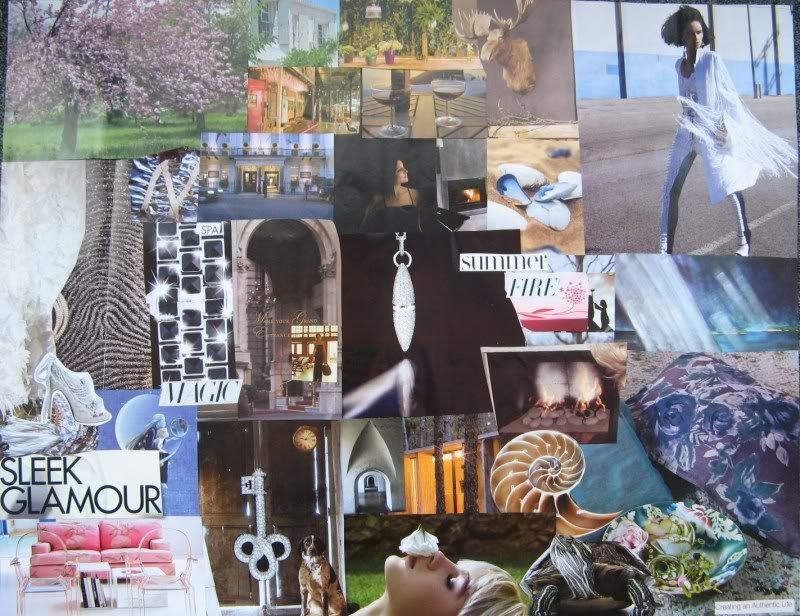 This is such a transformational time in my life. During periods like this, I find dreamboards so helpful. On those days where things are feeling a bit rough, slow or stressful, I look at my board and remember what is actually important to me. And on the days when things are happening, flowing and going, I look at the board and drink it up like nectar!
I'm in the midst of:
Creating and launching a new website, a beautiful, creative welcoming studio where dreams get supported with loving care

Revamping my entire wardrobe with the help of the wonderful Safina Ruda of Faith Boutique. I told Safina I'm looking forward to feeling personally expressed and professionally empowered.
Redoing my entire studio. After the wall came down during our repairs, this space was a blank slate. Now it's painted beautiful purply blues and my desk and computer are in place. But everything else? Still in disarray.
But in the midst of this what I'm dreaming about is where this transition is taking me. And looking at my board, I trust it's going to be taking me some truly amazing places!