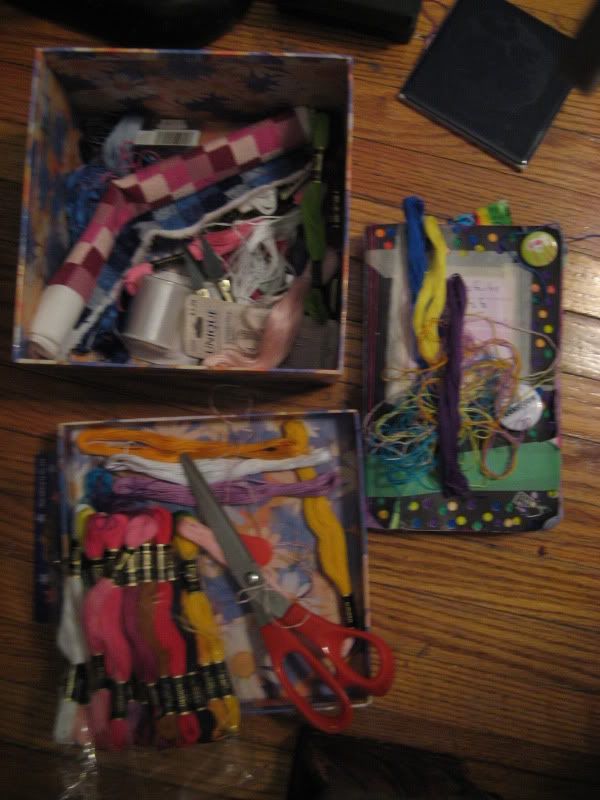 I have been having lots of fuzzy pictures lately, dang! I pulled out this box to get working on "Sew this Page in
Wreck this Journal
.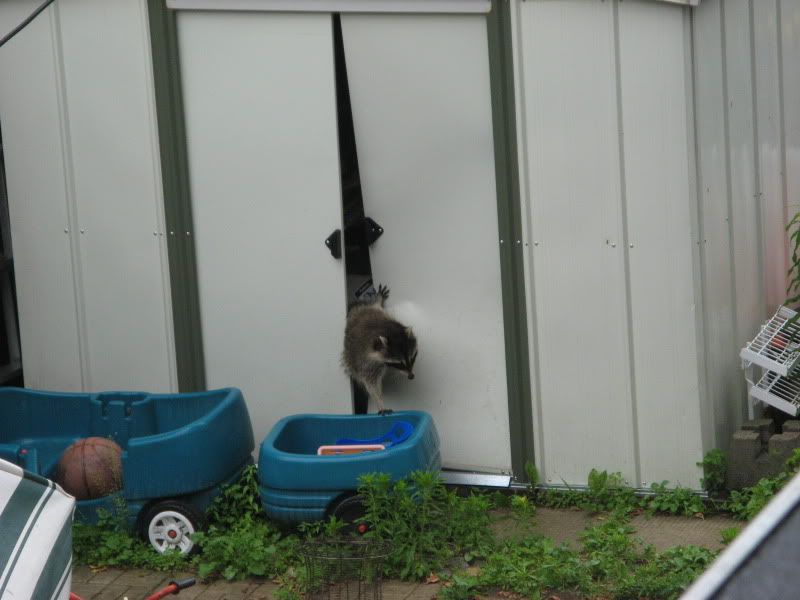 A family of raccoons has taken refuge in our neighbour's shed. It's amazing to watch them breaking in and sneaking out right in the middle of the day!
My studio is painted and things are getting moved back in.
the new home of my desk.
I've never seen a purple pepper before. Justin brought one home for us to try. It tasted like a pepper with a bit of a tougher skin.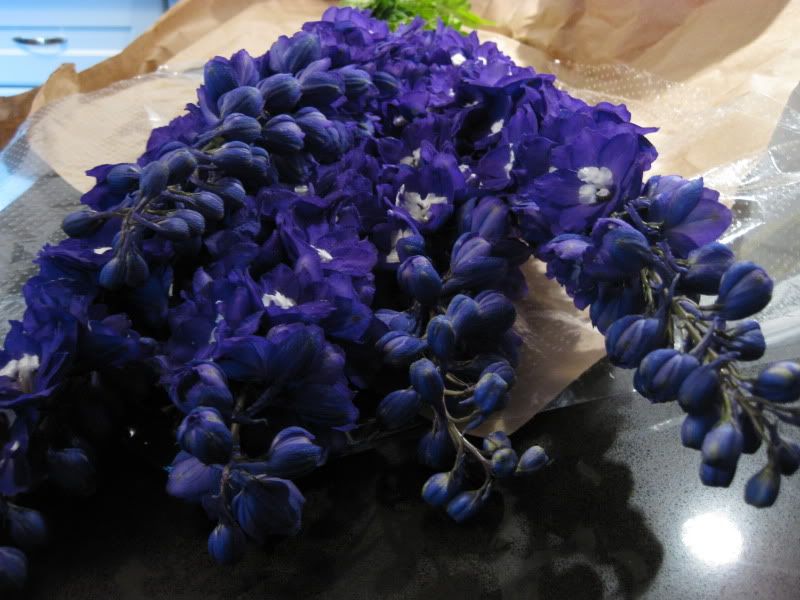 The market is open and Justin brought me delphiniums this week. Isn't the colour amazing! They're especially a treat because my delphiniums didn't come up at all this year.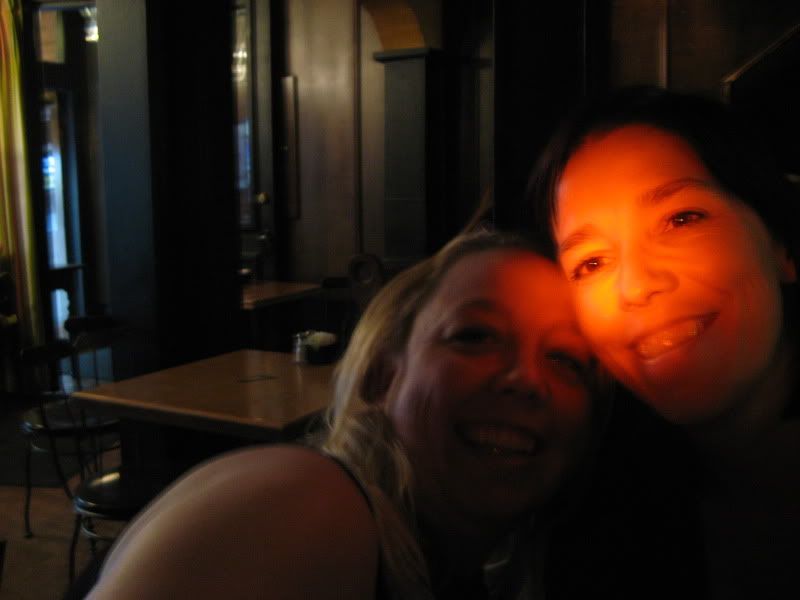 And the perfect end to a lovely week, hanging out with Shannon for dinner. That glow is the her camera taking the same picture! I think I"m looking at her camera and she's looking at mine, lol!
Project 365 is my attempt to capture a year in my life through a photograph a day. On Saturday's I'll post the week's pics. At the end of the year, I'll create a video of all these precious moments. Feel free to participate at any time. Yours can be Project 347 or Project 292. It's up to you. See the results of my Project 365 ~ 2008
here
.