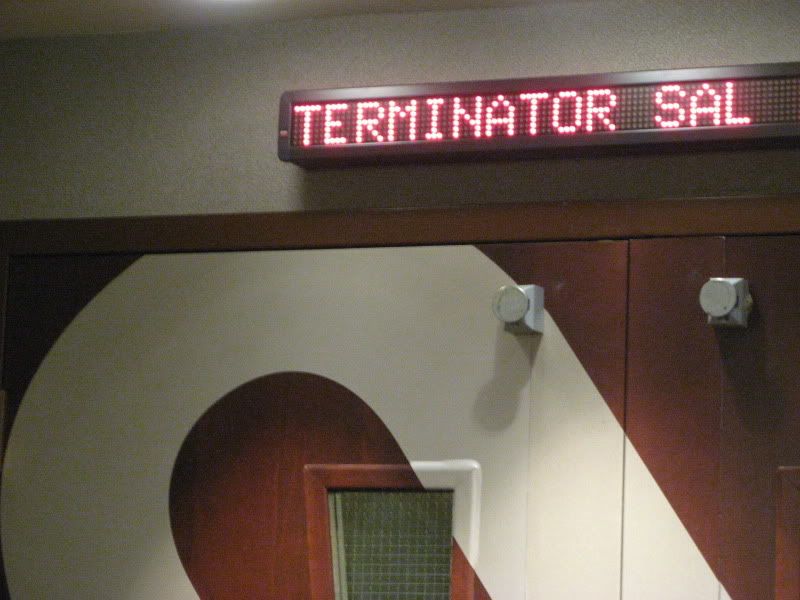 I could get used to Movie Mornings! Last Saturday we grabbed a coffee and indulged in Terminator Salvation. The movie was mediocre but we had a fantastic time just getting out, being together and relaxing.
The very first thing that went into our fridge was a bottle of champagne. This week we popped it open to celebrate cooking our first real meal in our new kitchen. There's still lots to be done, but it felt like just the right time to mark the moment.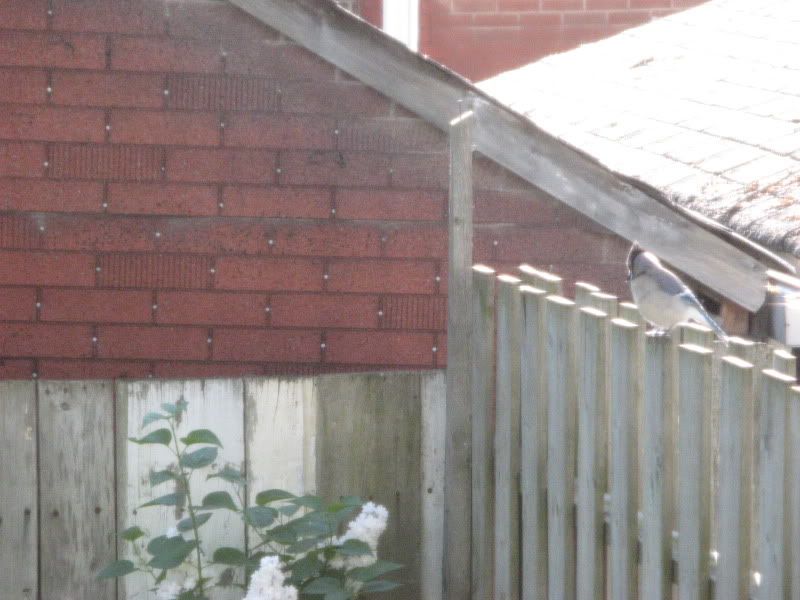 I'm really excited that a couple of blue jays have moved into our neighbourhood.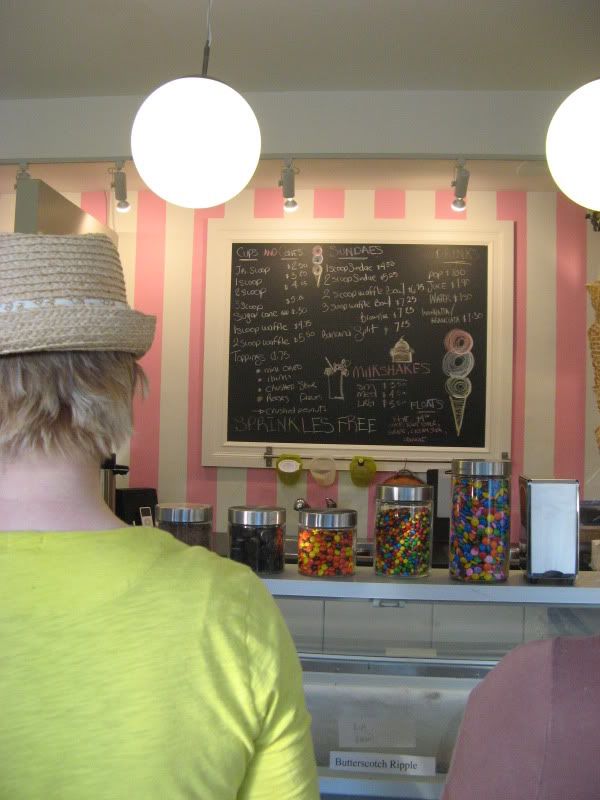 And there's a new ice cream shop in the 'hood too. We had to go and try it out. Is it true that Tiger ice cream (orange & black licorice) is a Canadian thing?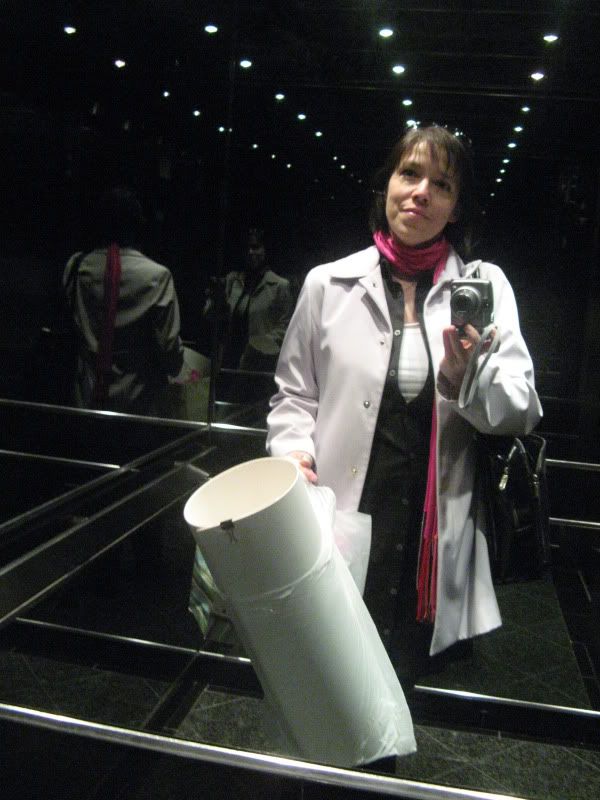 This week I went out and did a
visioning session
with an amazing client of mine. These sessions are one of my favourite things to do. We spend 3 hours together with pictures, music, words drawing out and gaining clarity on a project, dream or life purpose. It's amazing work. I love my job!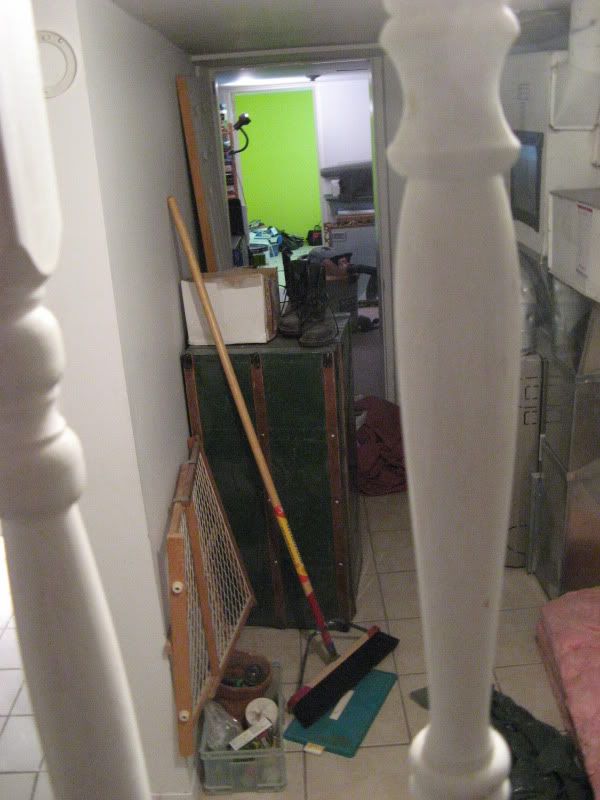 Our renovations and repairs are almost finished but there is so much cleaning, painting and organizing to do! Do you like the bright, happy colour of our laundry room?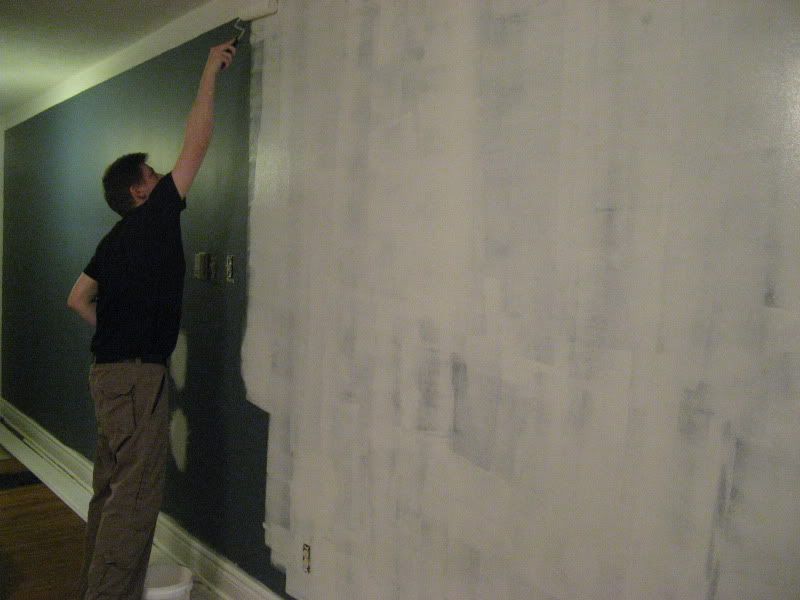 With the complete replacement of an external wall, our living room is in need of a repaint. We're saying goodbye to this amazing gorgeously delicious dark blue. Everyone thought we were crazy to go that dark, but we loved it every day! Now it's being primed away for a fresh colour.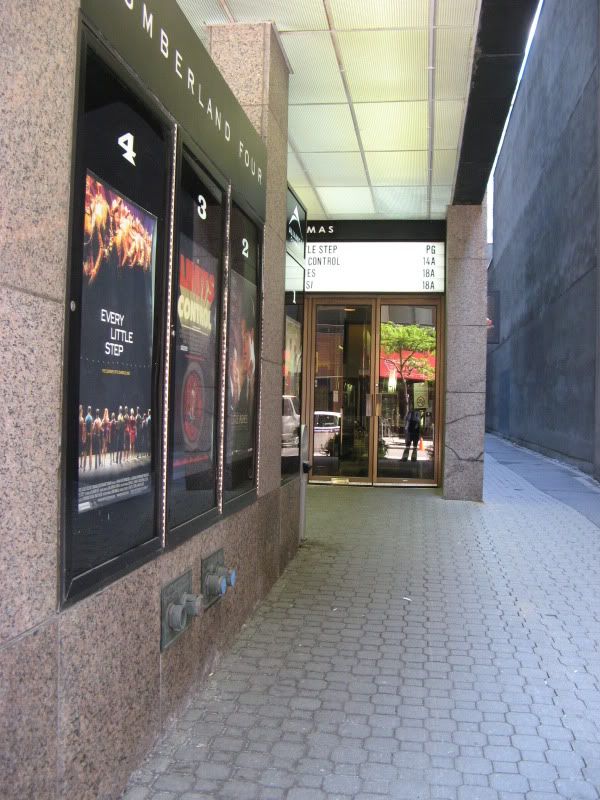 And what a way to end the week. Shannon and I went to see Every Little Step. If you love dance and performance, run, don't walk to this film. This movie really captures the intensity, the power, the beauty, the heartbreak, the magic of the world of dance and theatre. It stirred my soul and I will watch it again and again. (Be wary of watching the previews - some give away too much)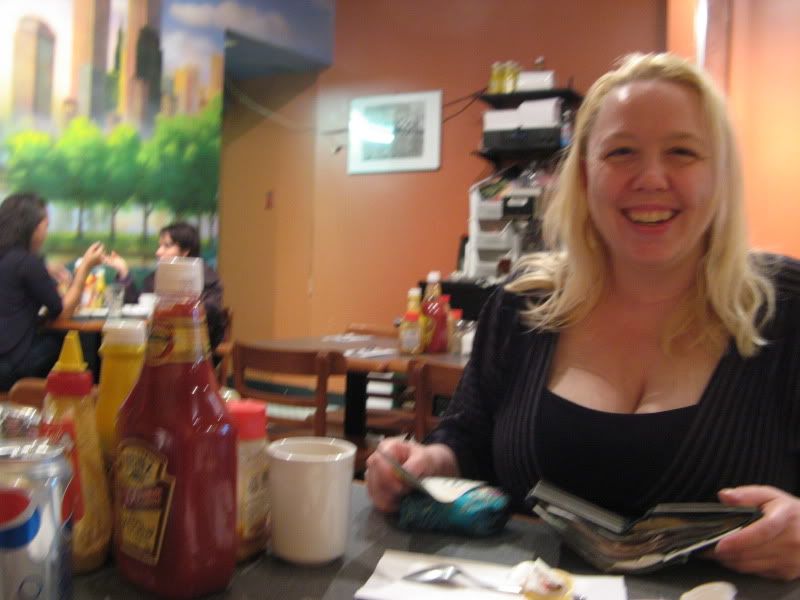 I'm so glad that Shannon, The Movie Moxie, recommended it!


How was your week?
Project 365 is my attempt to capture a year in my life through a photograph a day. On Saturday's I'll post the week's pics. At the end of the year, I'll create a video of all these precious moments. Feel free to participate at any time. Yours can be Project 347 or Project 292. It's up to you. See the results of my Project 365 ~ 2008
here
.