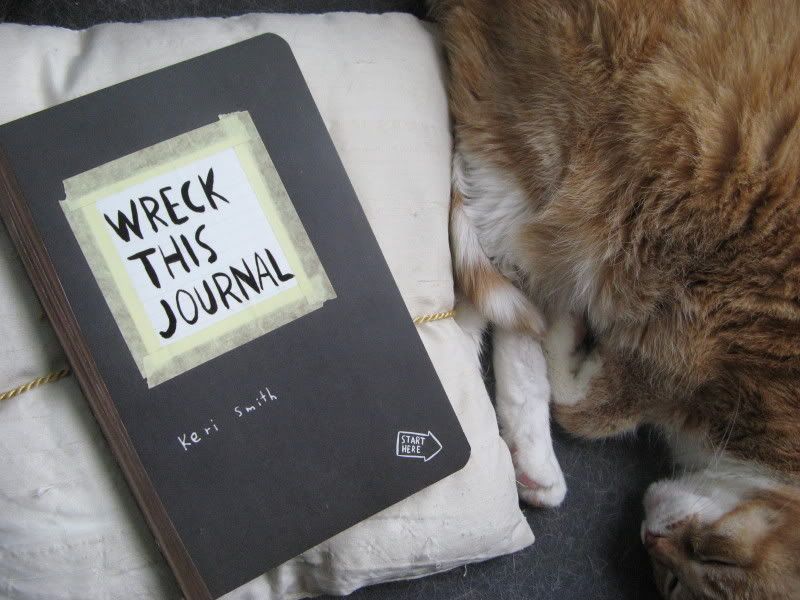 The third session of The Next Chapter is almost here. Starting next Friday, our book blogging group will be adventuring through Wreck this Journal by Keri Smith.
Wondering whether you'd like to participate? Let's see if this little note from the book helps you make up your mind:
From the first page: "Warning: During the process of this book you will get dirty. You may find yourself covered in paint, or any other number of foreign substances. You will get wet. You may be asked to do things you question. You may grieve for the perfect state that you found the book in. You may begin to see creative destruction everywhere. You may begin to live more recklessly."
To join or to find out more, click
here
.