What a week! My balance break turned into a balancing act in several ways as our contractor discovered some very serious problems within our walls, starting with unbelievable mould and rotting wood. A screwdriver could literally cause whole sections of these beams to fall away. Having stretched ourselves to renovate the kitchen, our house was asking us to reach even further to take care of her.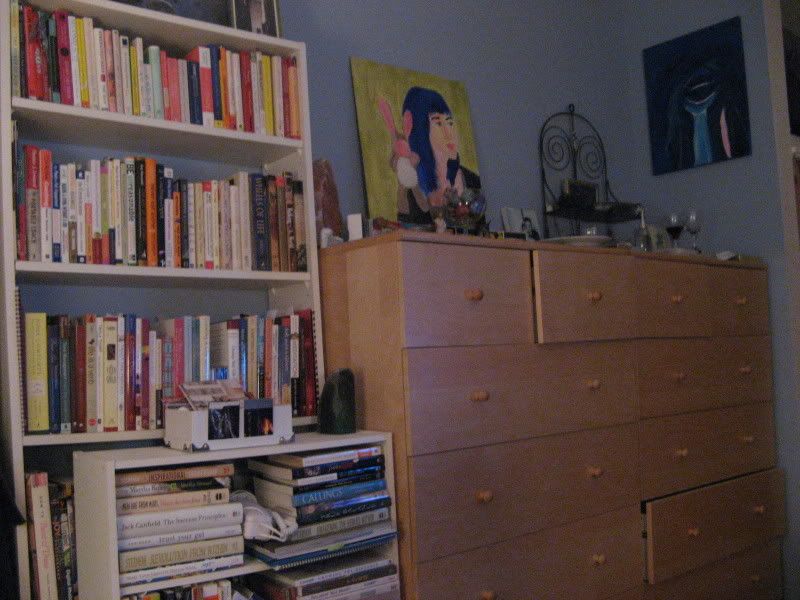 It turned out that wall wasn't the only one affected. My studio was in a similar position so we moved just about the entire room into our bedroom. See that awesome portrait? That's me and my puppet Otis as painted by my sister
Shannon
.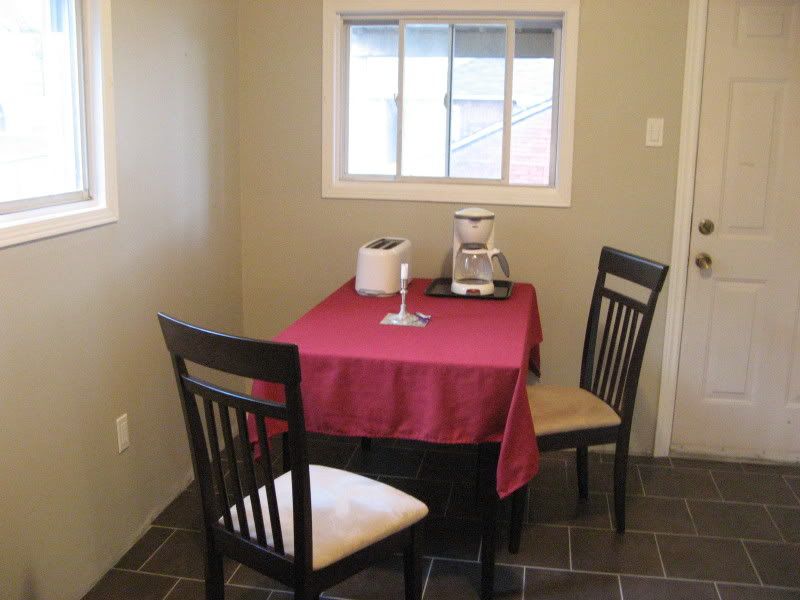 One nice thing is that the kitchen has become a bit of a respite. Even though it's still not done, we can sit here in the mornings, having our coffee and enjoying some serenity before the work begins.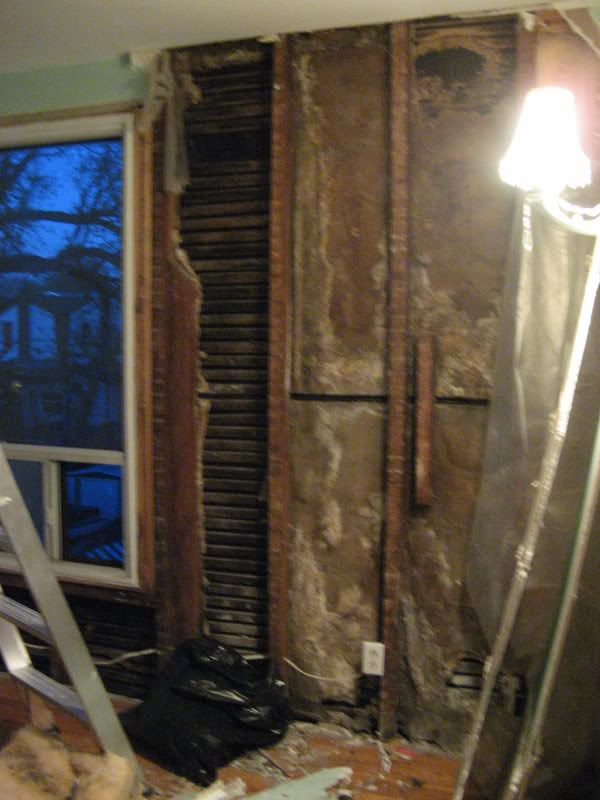 This is my studio. What they found behind these walls is just awful. This poor house. This job is rather overwhelming for us but we both feel really great about cleaning out this horrible, rotting mess and healing our home. It's amazing how quickly things can change. You can see what my studio looked like last week
here
.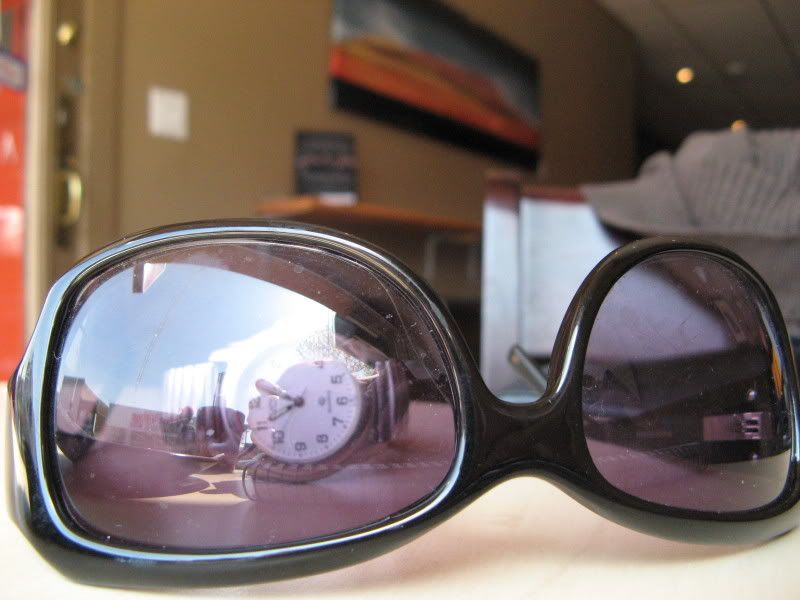 Unfortunately these renovations have had an impact on my health and it's been important that I get out. Luckily a lovely coffee shop has opened in the hood and it has proven to be a great place to decompress.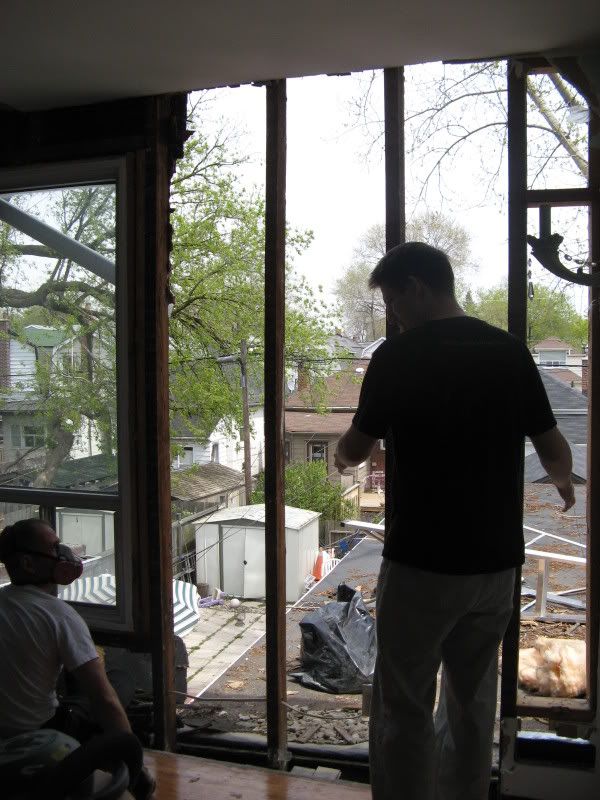 And by the end of the week, I had an open-air studio. Crazy, isn't it? The good news is that we've decided to put a door in this wall with an eye to creating a rooftop deck in the future! We're doing the best we can to make lemonade.
And what timing! This week it was time to renew our mortgage.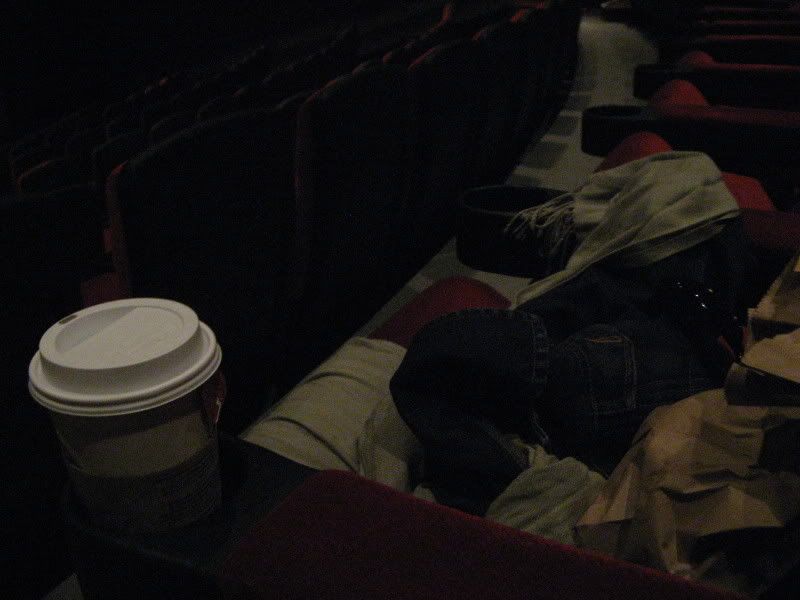 This is a rather unexciting shot for a rather exciting end to the week: Star Trek!! Justin and I got out early to the first show of the day in a brand new huge theatre with dynamite sound. Tea and treats in hand, we enjoyed every minute of riding along with the Enterprise and her much-loved crew! Our geekness was fully appeased.
Project 365 is my attempt to capture a year in my life through a photograph a day. On Saturday's I'll post the week's pics. At the end of the year, I'll create a video of all these precious moments. Feel free to participate at any time. Yours can be Project 347 or Project 292. It's up to you. See the results of my Project 365 ~ 2008
here
.