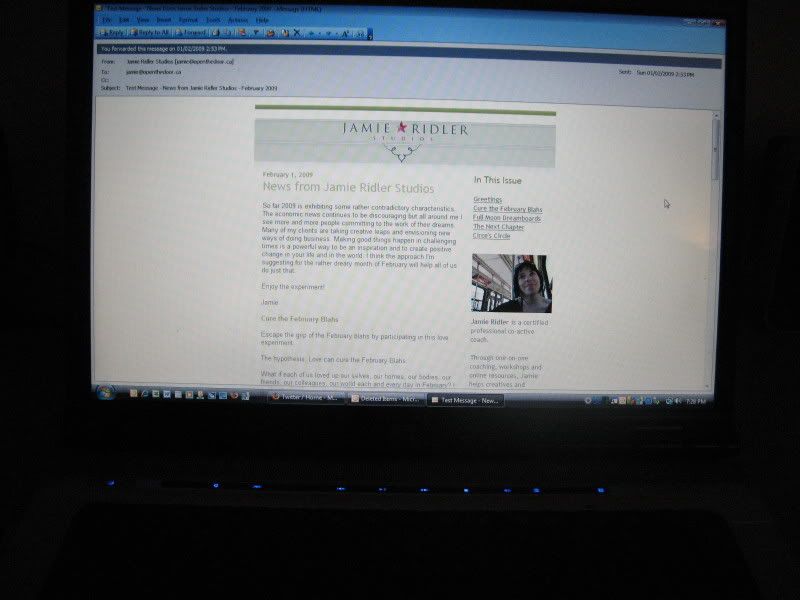 On Sunday, I sent out my monthly newsletter. This month I encouraged people to make February a month of love! You can sign up for my newsletter right here if you like, just look up and to your right. I'd love to keep in touch with you!
Monday was our 7th wedding anniversary, and it was an awesome day. It was just so nice to take the entire day and spend it together! This is the local place we decided to try for dinner. The food was great and the ambiance was pretty cool - even if we were the only people in the place!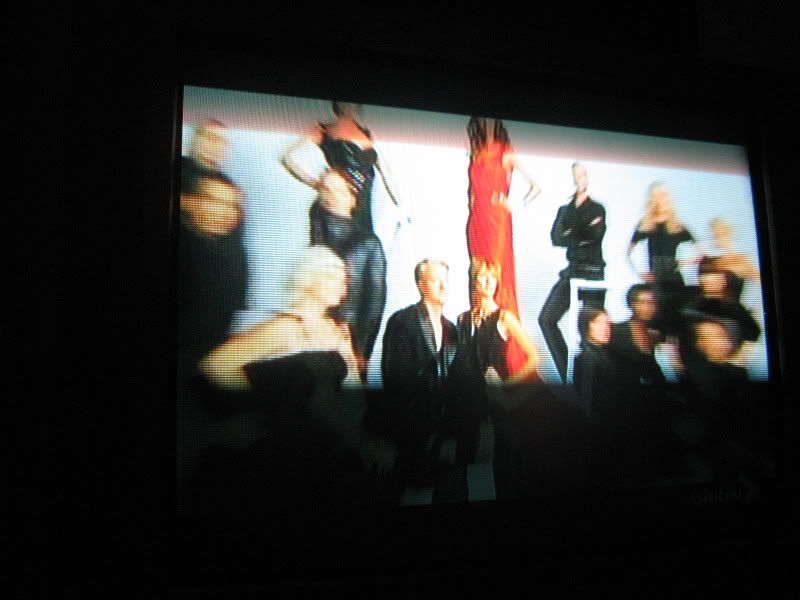 Yes! Another season of Project Runway Canada!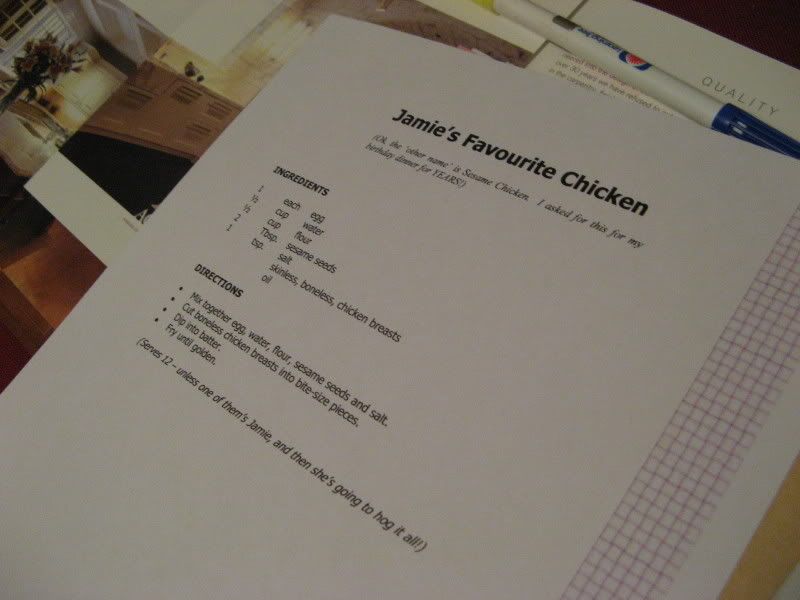 Justin's been asking me about what in my family we call "Jamie's Favourite Chicken." I used to ask for this chicken for my birthday every year. I hadn't had it since well before Justin and I got together and that's been over a decade! We had fun on this culinary adventure. The dinner was milder than I remember but still yummy.
We've now taken the second step towards a kitchen renovation. We went to the showroom and made some basic choices in terms of door styles and countertops etc. and soon we will receive an estimate. I'm curious to see what will happen next!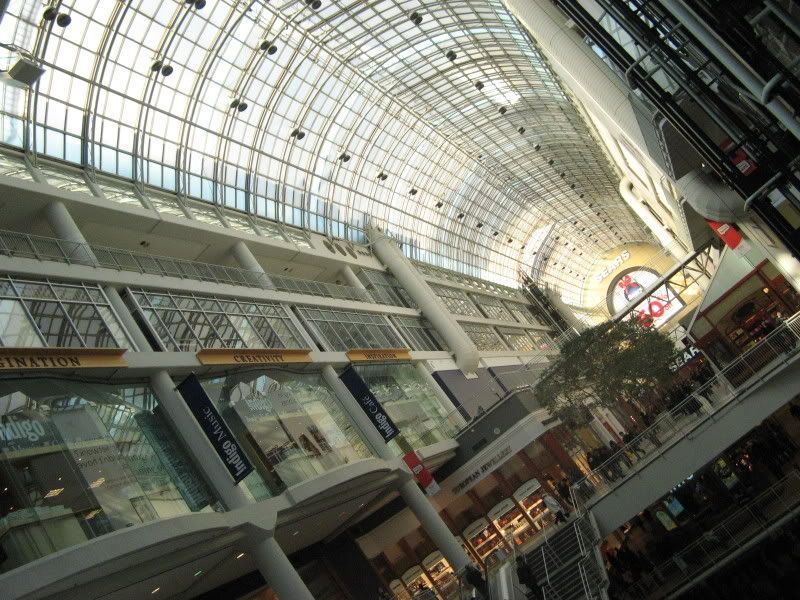 Friday I started a powerful 2-day course called
The Bigger Game
. Here's one way the program is described, "The Bigger Game keeps you on track with what you want your life to be about and the impact you want to create." And does it ever. This picture is of our lunchbreak. As much as I love connecting, I've learned that I absolutely need alone time in the midst of such stimulating learning. I guess most people wouldn't consider going to the Eaton Centre 'alone' time (LOL) but sitting here eating my lunch and taking in the day was just what I needed.


Project 365 is my attempt to capture a year in my life through a photograph a day. On Saturday's I'll post the week's pics. At the end of the year, I'll create a video of all these precious moments. Feel free to participate at any time. Yours can be Project 347 or Project 292. It's up to you. See the results of my Project 365 ~ 2008
here
.