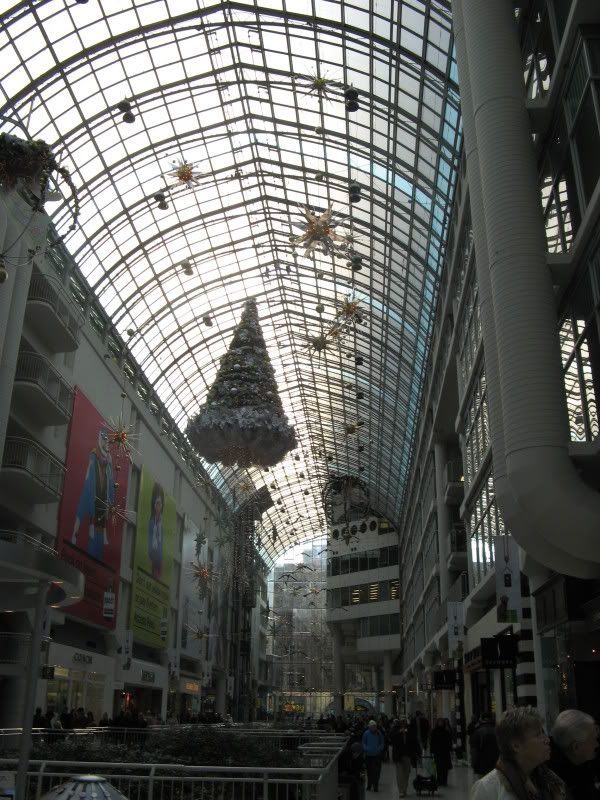 Well, this holiday season certainly snuck up on me. Suddenly it was 2 weeks before Christmas and I found myself without having purchased a single gift, booked travel arrangements, planned menus or even started making lists. I felt rushed, pressured, stressed and nervous that things weren't going to get done. Frankly, I kind of wanted to cocoon and skip the holiday entirely.
But yesterday I went out to get the shopping started. The world was filled with the grumpies. People were glum, frowning, rushed, pushing and complaining. And I was one of them. I was contributing to the stress-mess!
And as I was struggling with my bags through a crowded store, a clerk said in the friendliest voice, 'Do you need any help?" I turned around and he beamed me a big, sincere smile and my Grinch heart melted.
So, I let go. All that stress evaporated. What gets bought, baked, sent, shared, wrapped, given or not will be just fine. If we order Chinese food for dinner, it will be just fine. If this year the gift list is smaller, that's fine. The details don't matter. What I can offer my friends, loved ones and strangers on the street is a warm smile, a happy attitude and shared joy. And that feels really, really nice.
How can you make your holiday more joyful?