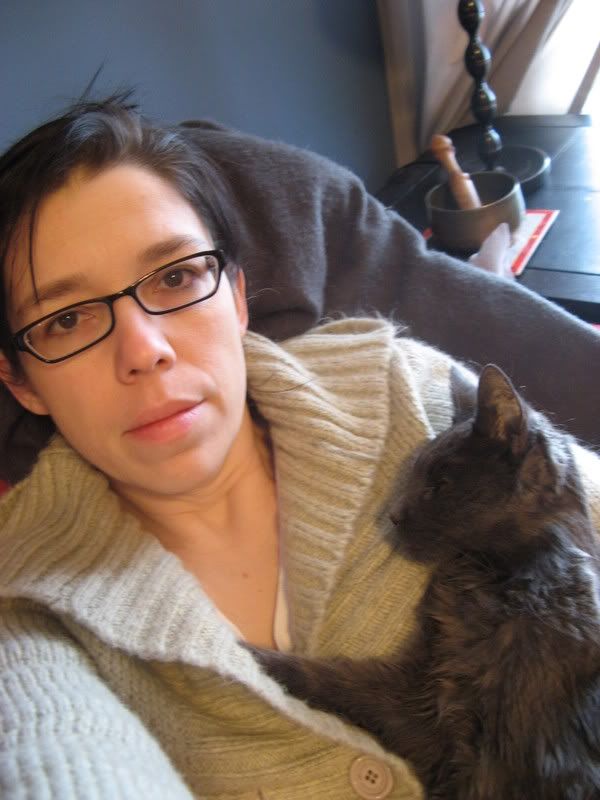 Well, today's exploration didn't go where I expected it to, which perhaps is the case with any true exploration. Usually when I start thinking about healing a relationship, automatically my thoughts turn to my dad. It's become a habit and I suspect one that I should release.
I started today's Water Week journey with cleaning and thought, I'll handwash another sweater. I went to the bedroom and pulled out the rather sizeable pile and my eye kept being drawn to this one sweater I'd tucked away at the back of the shelf. I didn't want to look at it. I looked at it.
I said to the powers-that-be, "Hey, I want to wash something that I'm actually going to wear."
I kept glancing at the sweater.
I thought, damn it, I should just get rid of that thing.
I told the powers-that-be, "Look, I don't want to deal with that now. That is not on the agenda."
And so, of course, I knew it was. I pulled that soft green sweater out of the back of the closet and took it to the sink for a wash.
This is the sweater I wore when our dear cat Bascha died. This is the sweater I held her tiny little body in while her spirit said goodbye. This sweater brought me comfort. I hope it brought her comfort too.

Bascha was more than a cat to me. She was a spirit guide. She was a tiny, scruffy, almost feral stray when I brought her home. She'd nip at you. She hated to be picked up. She was beautiful, and I loved her. Her grey fur had a glimmer of silver, and I called her my moon cat.
Over years of cuddles, she became a love muffin. She adored (fawned over, actually) my husband the minute he first walked in the door, so I knew he was for me. But what amazes me most is that this bitchy, high-strung stray became a cat that would lie in your arms and relax every single muscle in her body. I've never, ever seen such complete and utter relaxation. I think about it all the time, what she was trying to teach me about trust and letting go, and I can still feel her little self in my arms, purring, fully without tension and gazing at me with love.
We went through a lot with Bascha. I learned to give her injections and take blood from her ears. We endured her last year where she rejected the litterbox. We experience the fear of seeing her lying still on the ground and wondering if we would find her stiff or breathing.
And here's what I know about relationships with all my heart: love is worth the tears. Love takes courage and risk and patience and care and hurt and loss. And it is worth it.
Love is worth it.
PS I'm keeping the sweater
This month I'm exploring Denise Linn's Soul Coaching with an inspirational group of bloggers at
The Next Chapter: Soul Coaching
.