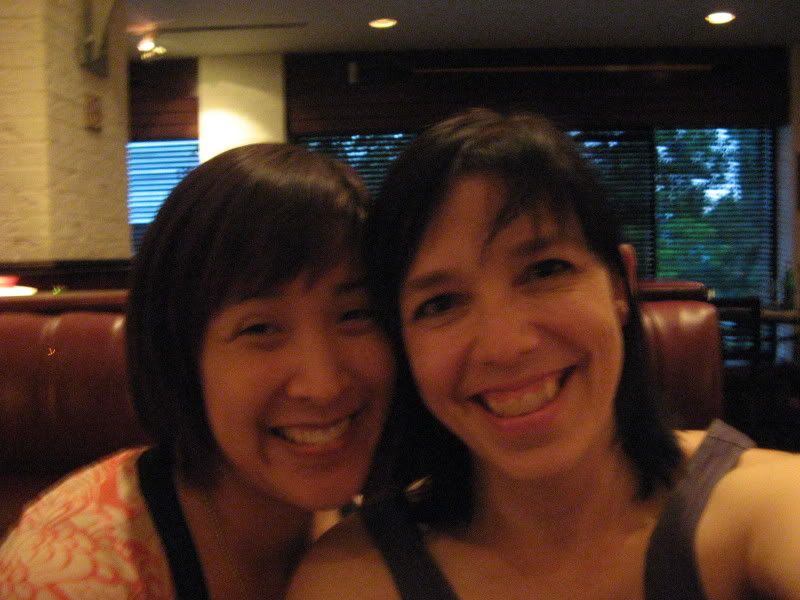 This week I got to meet my dear friend
Jenn
in real life! What a treat! I wrote about it
here
.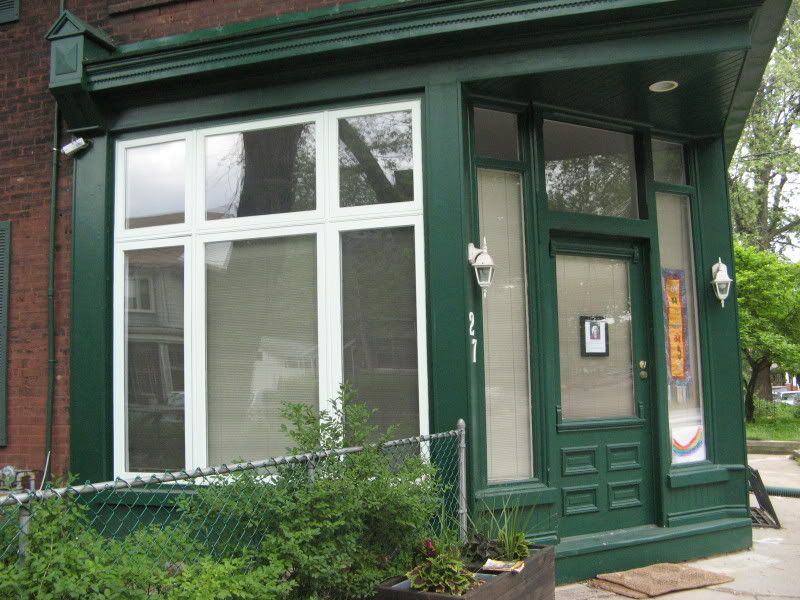 I want to the first meeting of the
Riverdale Area Workshop Network
, a group that I'm really excited to be a part of. We met at one of the women's home and I was so inspired by her beautiful space and the gorgeous room she meets with clients in. My own version of this will be percolating on my dreamboards and in my wish box!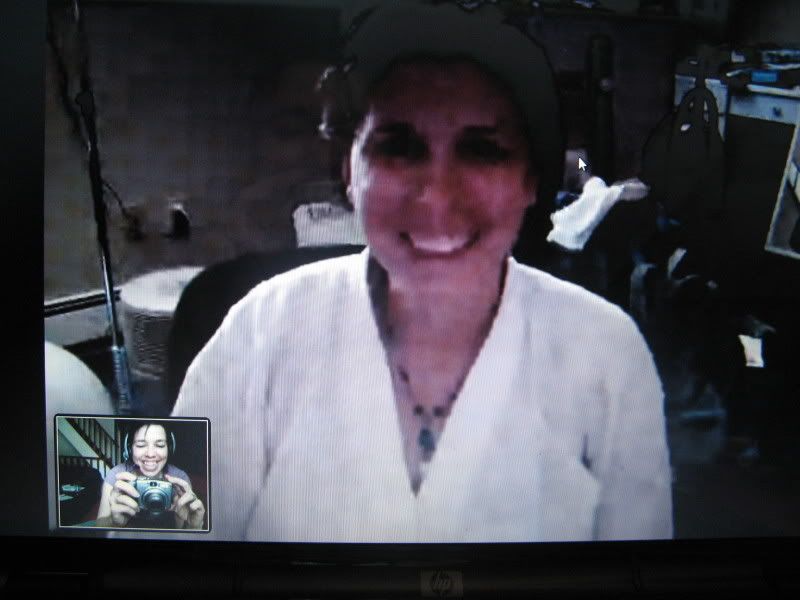 Suzie
and I tried Skyping together with video. How exciting! Unfortunately we didn't have the best connection, so we had to develop some hand signals to communicate but it was a blast nonetheless!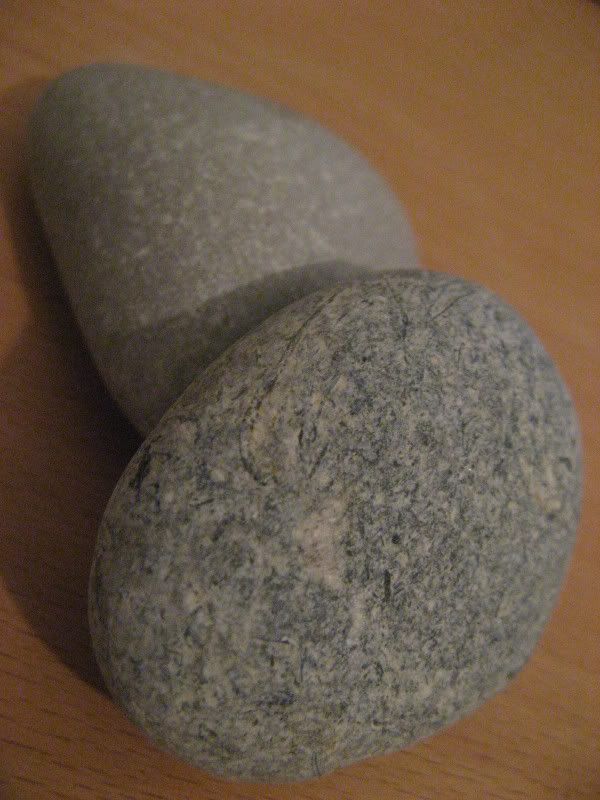 Justin and I walked down to the Beaches. Believe it or not, I forgot my camera. But it was a good reminder that sometimes you just need to look at the beautiful colours on the water, not capture them. Whenever we come home from the beach, I always bring these rocks home with me. I have quite a collection. In fact, we've agreed on a little section of the garden for my rocks. I'm so excited!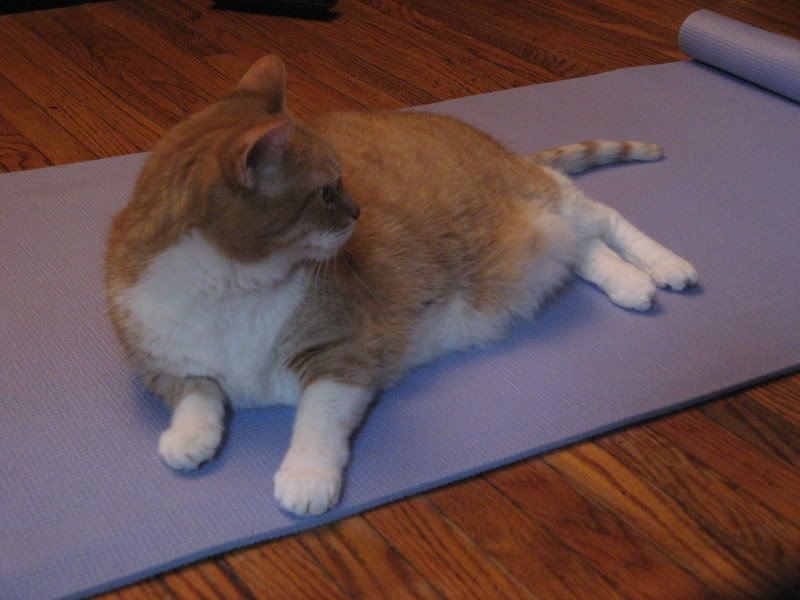 And here's what happened when I tried out my new Kundalini Yoga dvd.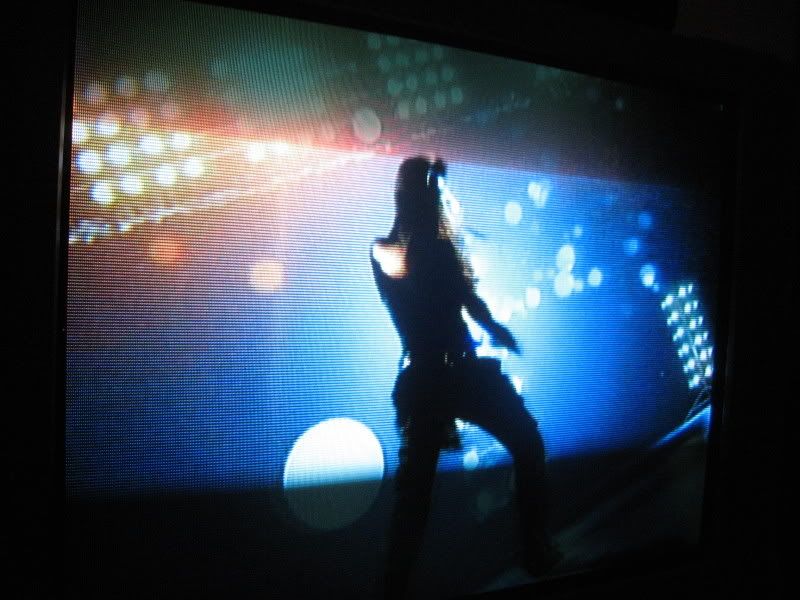 A new season of So You Think You Can Dance has begun!
Our irises are blooming! Like my clematis, these didn't bloom at all the first year. I find them miraculous. There's all this foliage and then suddenly but gently, so gently you'd hardly notice, there is a dark spot amongst the leaves, a dark spot that means a bloom is coming. They are so flat it's hard to imagine that soon a flower were emerge - but they do, and they are lovely.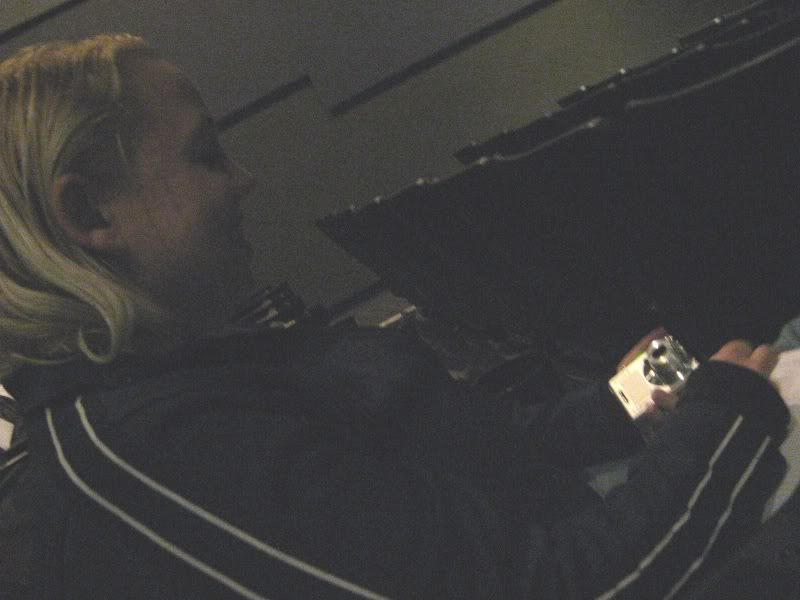 The Movie Moxie doing here thing at the Worldwide Short Film Festival. What a treat to tag along for these events. There was such a range in the program we saw. One of the ones I enjoyed the most was Le Grand Content. You can actually view it online here. I hope you enjoy it.
Project 365 is my attempt to capture a year in my life through a photograph a day. On Saturday's I'll post the week's pics. At the end of the year, I'll create a video of all these precious moments. Feel free to participate at any time. Yours can be Project 347 or Project 292. It's up to you.