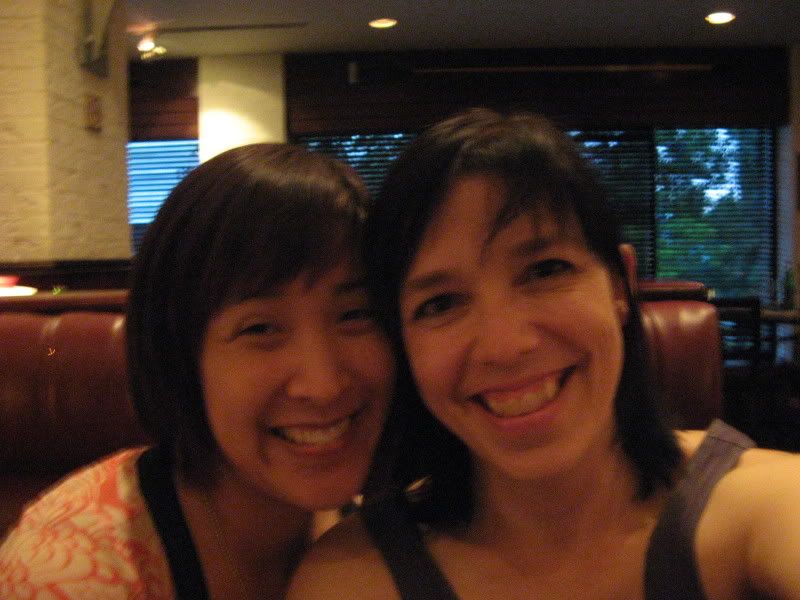 This weekend I was so blessed with the opportunity to meet Jenn from
Life Unfolds
. Jenn was in Toronto (well, kind of in Toronto) as a leader for the Coaches Training Institute's (where she and I both trained as coaches) Quest Program. And we managed to have dinner together which was such a treat!
Jenn and I met as fellow members of a Creative Artist Coaches discussion group. She had some beautiful art up on the homepage and so I reached out and told her how much I enjoyed her work. Before we knew it we were fast friends connecting regularly about our aspirations and our work. We even recently collaborated on a proposal to share our take on the emerging discipline of Expressive Arts Coaching. Amazing things can happen when you connect!
And connecting with Jenn has always been a treat. She's honest and playful and so inspiring in how she gets out there in the world to share her gifts - of which she has many. One of the things I admire about Jenn is her relationship with beauty. Beauty surrounds and is created by Jenn. Her blog is beautiful, her website, her dreamboxes. She showed me her flyer and I got teary. Yep, I cried. Jenn's spirit is beautiful and that comes through in all that she does. It's a wonder to see.
And Jenn has a new ebook out called the Right-Brain Business Plan. For us creative types running our own business, this is a new way to think about planning. You can check it out and download it here.
Do you remember last year when I decided that I wasn't going to "network," I was going to meet interesting people? This is what can happen. You can find new and wonderful friends who can make a difference in your life and your work. I reached out to Jenn. Who will you reach out and connect to?