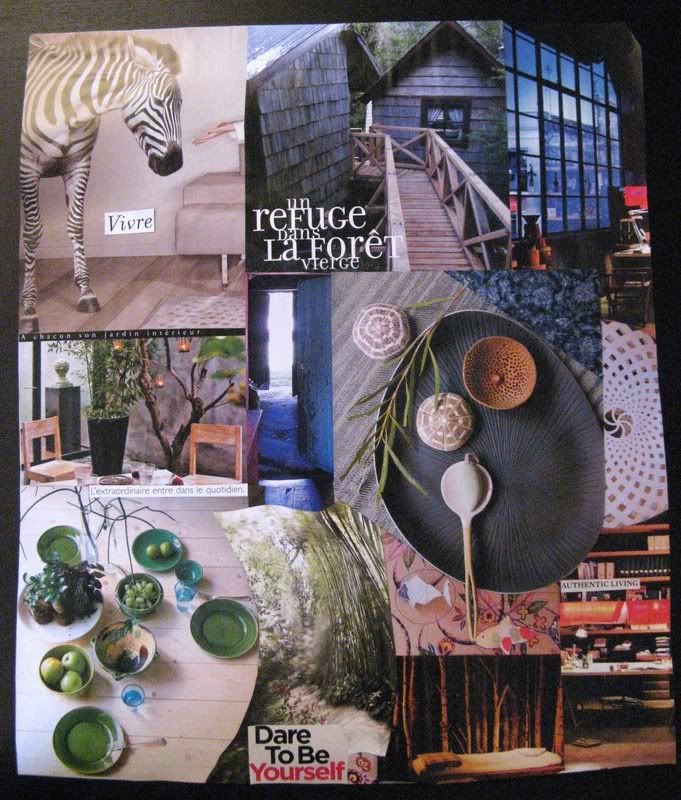 It's the full moon again, and
Suzie
has invited us all to create
a dreamboard
.
Today I took myself out on a trip to the store and browsed a variety of magazines, being open to anything catching my eye. That process itself was a treat filled with insights and discoveries. I was reminded how much I enjoy
Marie Claire Maison
, including the fact that it's in French. When we went to Montreal recently, it reawakened my love of languages and today I so enjoyed being able to include French in my dreamboard.
Once again, I chose intuitively. I see in my board guidance about the direction of my business but primarily this board is an invitation to Spirit, to Magic and to the Universe. It is a request for insight, guidance and connection. It is an offering of my heart, my creativity and my talents.
I have a feeling it's going to be a powerful month.
It's not too late to participate. What are you dreaming of?