I had a fantastic morning, productive and positive, but got all discombobulated when it looked like I was going to be really late for my last Expressive Arts Therapy class of the term.
But I made it and in class I made this:
We created the piece and then we had a little dialogue with it. I was surprised to find myself blatantly hostile towards this creation. With rather a bad attititude, I told it in no uncertain times that it was simply too cute. Luckily the piece had hidden pluck and replied, "Jamie, just get over it!" LOL.
The piece and I finally came to terms with each other on our venture home. Here we are together at the Eaton's Centre amidst the holiday shoppers.
Here's my piece dancing as the subway came in to pick us up: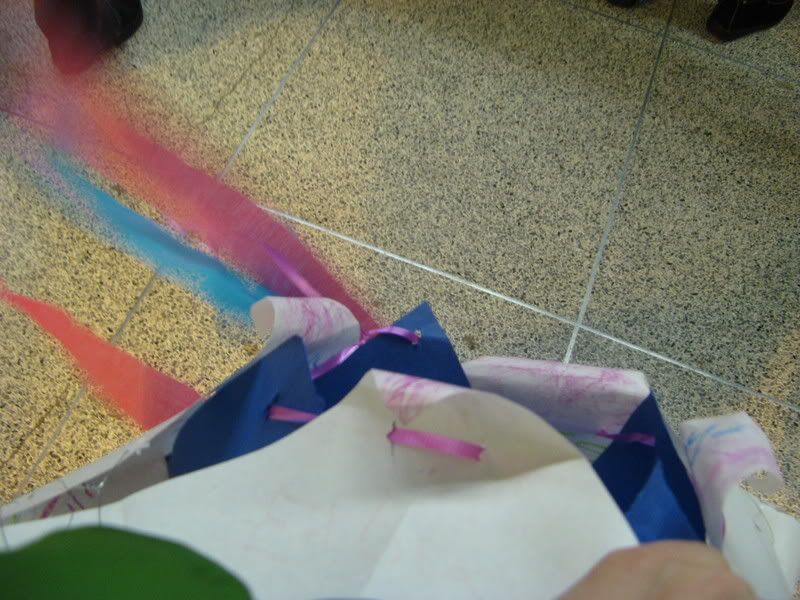 And we made a final stop at the grocery store: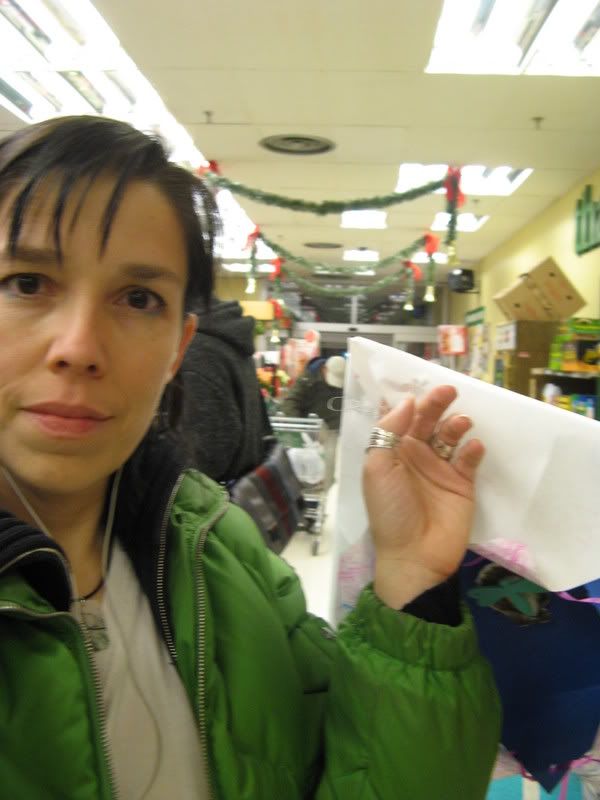 When we got home, we were both delighted to see that Justin had put the twinky lights up in the bedroom.
I think she's growing on me.