Meeting someone for coffee on a wet winter's day.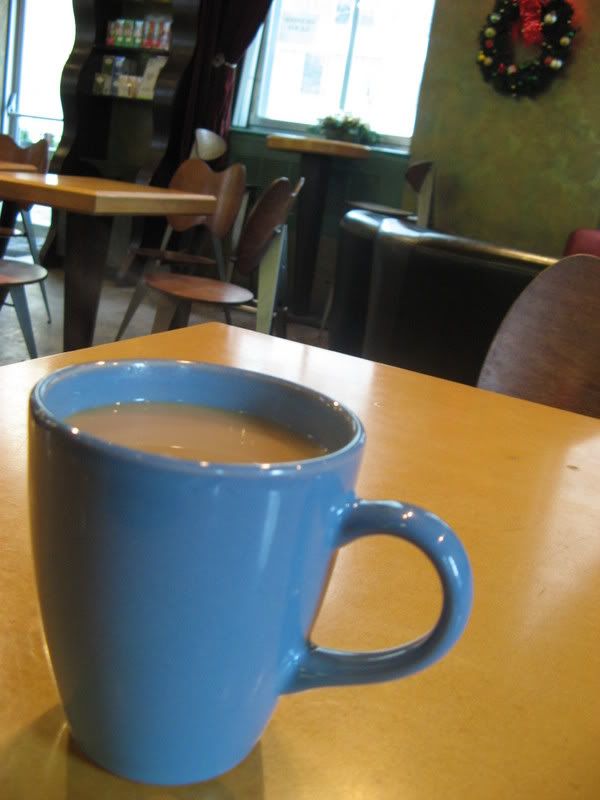 A little bit of Christmas shopping. I love that the holidays provide an excuse for sparkle.
Don't forget that a really great holiday means you get to sparkle too.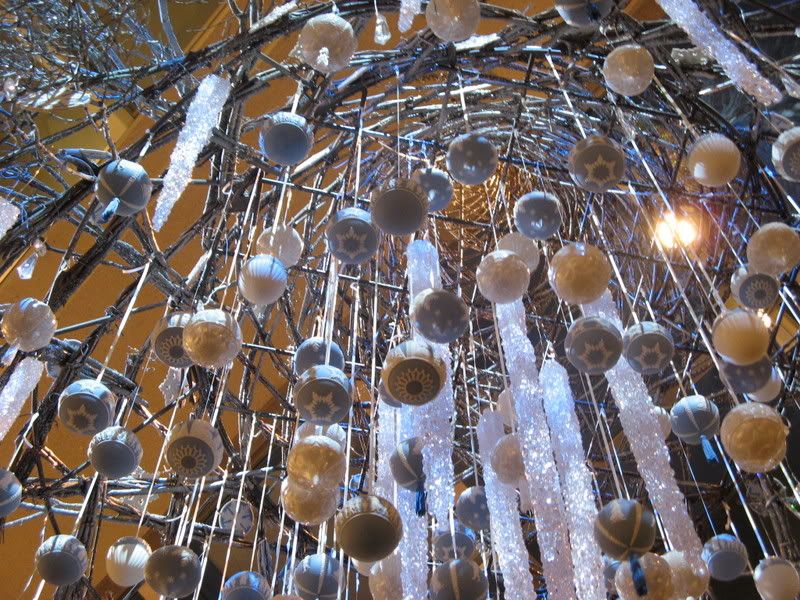 Justin and I have been having fun working our way through the recipes in an issue of Everyday Food. So far everything's been a hit.
One of my favourite things is that we cook together. It's such a great way to reconnect at the end of the day, chatting while we chop and stir.
Have I mentioned that my cat Jinx is a bit of a stalker? Here she is keeping me company while I work on the computer.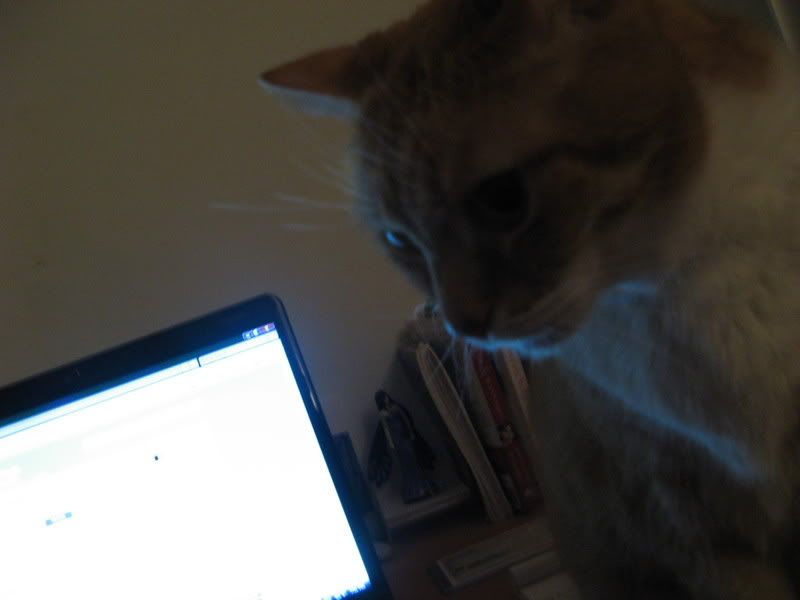 And here she is waiting for me to get upstairs. Um, this is immediately after the picture above.