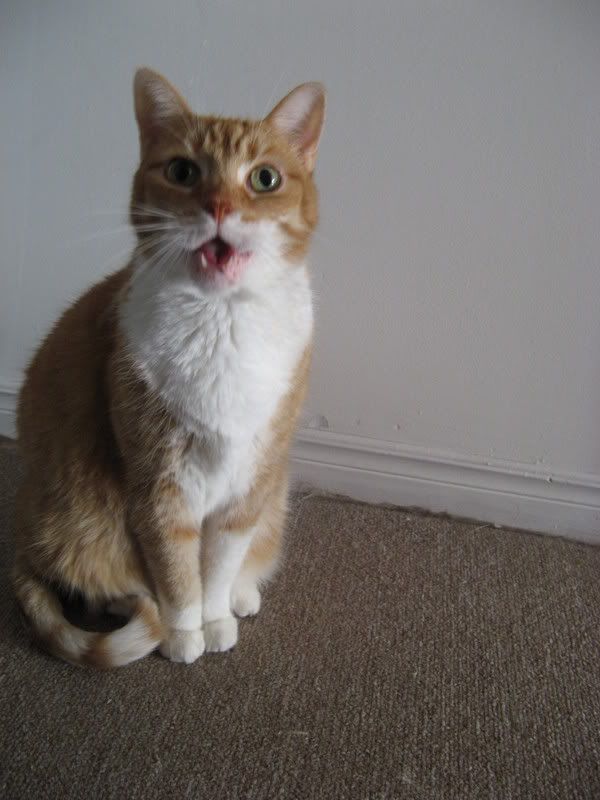 Hi everybody. I wanted to apologize for my unscheduled absence, especially for the lack of a Success Principle post on Monday. This week was the start of term for Nia, plus I've had a bit of an emotional roller coaster going on, plus I appear to have lost a piece of a molar. Considering my intense phobia of dentists, this is proving a bit like living through Fear Factor. Hopefully tomorrow I'll have it attended to.
I have every intention of being here next week. In the meantime, have a beautiful weekend.
PS Isn't this a funny picture of Jinx? I caught her just as she was about to meow. You know, I don't feel nearly as guilty posting silly pictures of the Jinx-meister as I would if it was my cat Bascha. Bascha is all about dignity. Jinx, not so much.