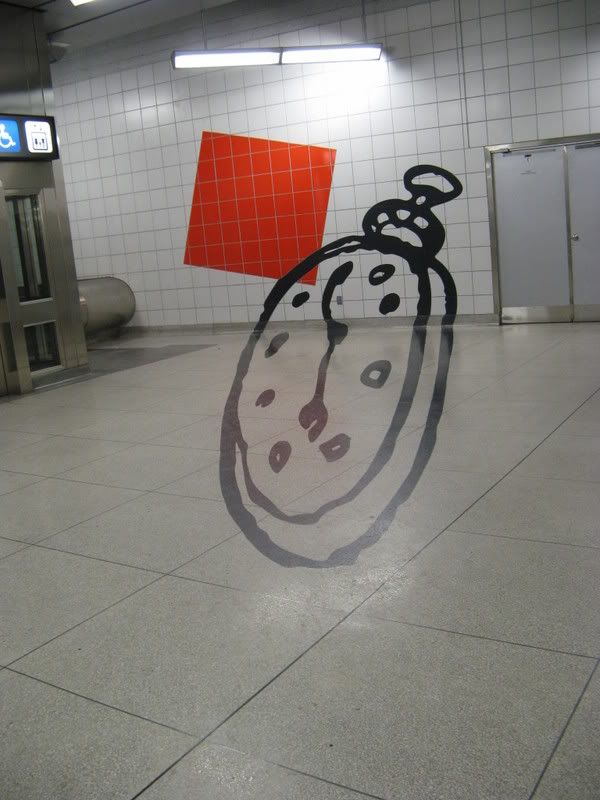 Jack Canfield's Success Principle 9 is Success Leaves Clues. Whatever it is you're dreaming of doing, someone out there has been down the same road and left clues about how to do it successfully. In this chapter, Jack suggests connecting with those people by reading any clues they've left in the form of books, articles or online contributions and by connecting with them directly by asking them for some of their time or perhaps even shadowing them for a day. You can also volunteer, assister or intern for someone you think you can learn from.
A while ago I felt pretty discouraged in this arena. I had asked several people if they would share their wisdom with me, and I received lots of resistance and some flat-out no's. But a lot has changed. First, I've had the great good luck to have my mentor, Sunny, come into my life and freely offer her guidance and wisdom. Then through joining the Ladies Who Launch group, I connected with some generous women who have shared their insight and wisdom. In fact, through that network I was able to set up a telephone appointment with a coach whose practice fascinates me. I'm really looking forward to learning more about her story and success.
I've also had more and more examples come across my path of entrepreneurs who are successfully running their businesses from their hearts and souls and that is giving me hope and inspiration.
I recently discovered the magazine Motto, which is full of such people. I'm keeping a list of who I might want to connect to. I was also recently introduced to Carrie & Danielle, an amazing duo that create Style Statements, which are like personal brand slogans that help you refine your image, your style, your purpose. I listened to their teleseminar on the Paradox of Business. For anyone wanting to run their business in a way that authentically represents their values and personality, this call is worth listening to. The details for listening to the recording are here.
As these opportunities and examples open up, I think that maybe I was looking in the wrong place or at the wrong time before. I am excited by all the possibilities. There are so many wonderful people out there doing amazing things, and many of them do want to share their experience and knowledge.
And one great thing to remember is you don't have to look at someone who has done "exactly" what you want to do. Remember how last week was "chunking it down"? You can do that here too and look for people who have successfully achieved a chunk of what you're doing.
Maybe your dream is running a web-based homemade baked goods delivery service for seniors. You might find one person who has been successful at setting up online businesses, someone else who's established an exceptional baked goods business and someone else that specializes in successful business for seniors. Keep your eyes open for who might have some wisdom for you and then ask for it. Maybe at first it will be easiest to ask for it by requesting a book at the library or subscribing to a particular magazine. And then maybe by emailing a question. And then maybe by taking someone to lunch. Take the chance and make the connection. Who knows what magic you'll spark!
What's something you'd really love to do? Whose success has some clues for you?