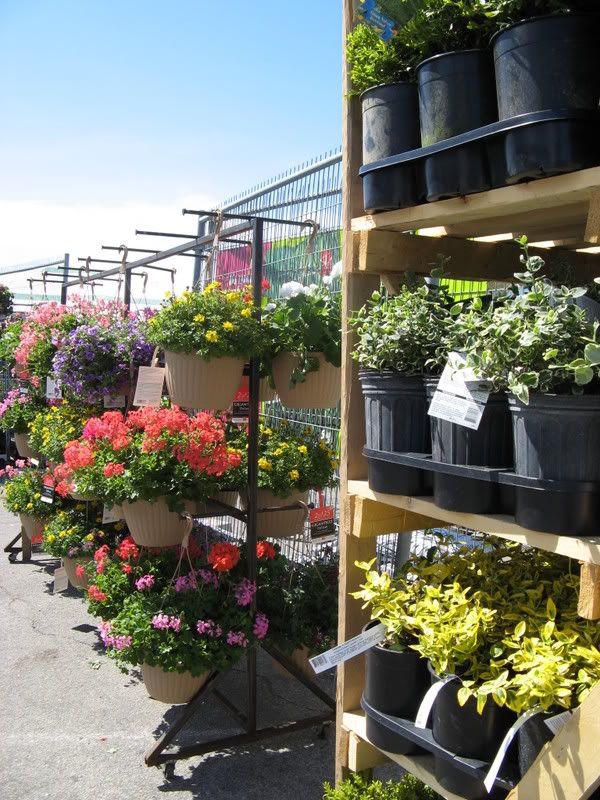 I've jumped on board with Michelle's suggestion that May be the Month of Me and that each day we take the time to do something to feed our souls. On Friday, I was freelancing and made sure that at lunchtime I got out of the building and took a walk, enjoying the sun, the fresh air and that I'm a free human being enjoying my life.
And the joy Saturday was going to the Garden Centre. This definitely qualifies as an artist date for me. I took my time and looked at everything, thinking about what was needed in what conditions in our yard, noting what caught my eye, what might appeal to Justin, and just appreciating the beauty in the place. I brought lots of beauty home to enjoy too.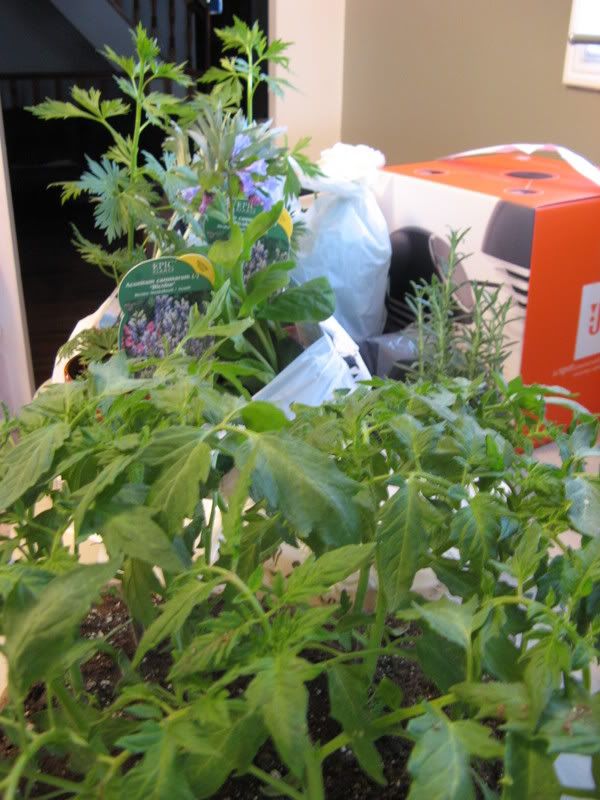 And now I have these beauties to admire: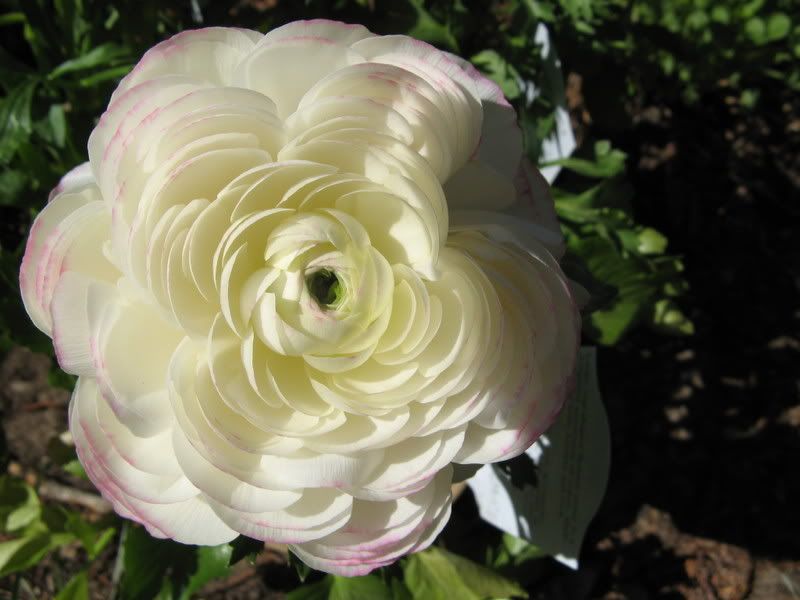 At the garden centre there was a little girl there with her mom. The little girl was going, "Look, mom, they have pansies." And the mom, looking surprised at plants her daughter could recognize said, "Yes, Jamie, those are pansies." Hehe, I learned plant names by hanging out with my mom too. I still remember my struggle to say forsythia. And I'm amazed that I know that flower above is a ranunculus. Thanks, Mom!