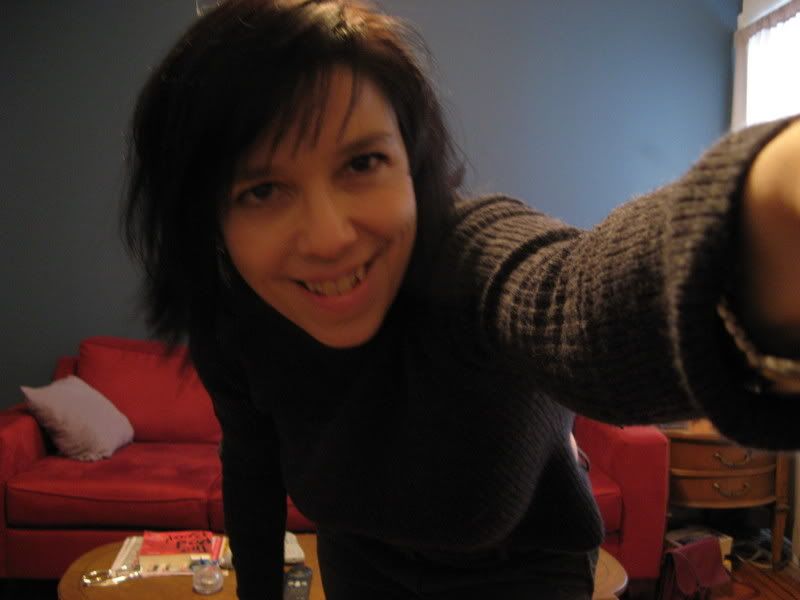 This month Paintergirl is hosting "Getting to Know You" Day at Create a Connection. This week's question is "What book, movie and song not only changed your life, but also changed the way you thought about the medium. It could have been when you were a child or a teenager or just last week. Anytime in your life." I'm not sure that mine changed my view of the medium but they certainly changed my view of life.

Book: Heart of Darkness by Joseph Conrad

I read this book in 12th grade and it was a devastating experience. My worldview to that point had been that people are inherently good and that circumstance and experience drove us to sometimes to less than good things. Heart of Darkness suggests that without the imposed structure of society, we are inherently selfish brutes. At least that's what I read it to mean when I was 17.
For at least the next year, I was suspicious and frankly depressed. That view got in the way of friendships, of connecting with the world and discouraged me greatly. The good news is that later in my life I came to a new optimism, what I call my earned optimism, that came from experience, that came in spite of experience. And also, suprisingly, years and years later, Apocalypse Now helped heal something in me by presenting the story highlighting the concept of personal choice.
Music: Indigo Girls - various songs
I am amazed by how often I think of an Indigo Girls song not just for the music but for what it reminds me of about being a human being in this world. Watershed reminds me that I can get caught in thinking too much and not acting. Hammer and a Nail inspires me to actually get to the doing. And Go reminds me to take a stand and not be afraid to do so. With their music and their performances, the Indigo Girls have stirred my heart and made me think for years.
Film:
Sharkwater
I recently saw this movie about one man's passion for sharks and discovery that they are rapidly disappearing from this earth. The movie features some gorgeous underwater photography and a compelling story. The impact on me was not directly about the topic at hand. What struck me on a deep level in watching this movie was twofold. On a deep level I was appalled by the impact of our propensity for waste. Afterwards I really examined where in my life I was being wasteful and where I truly was grateful.
In watching this film I also had a huge "aha" moment. I realized that my deepest core value is the sacredness of life. And at a visceral level I realized how many of the things that have broken my heart and shaken my soul have been when human beings are immune to the value of the life before them.
What book, music or film have changed your life?
Month of Me moment for Thursday: I had a long and demanding day yesterday. I took some time to just lie down and give myself some Reiki.