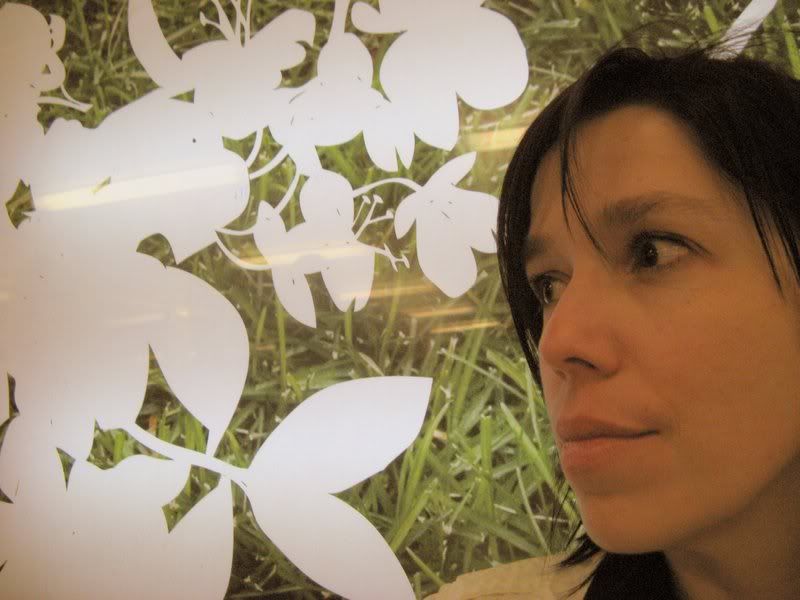 This month's theme at Self-Portrait Challenge is "on the street." I was thinking street, urban when I decided to snap this shot of myself at the subway. It totally cracked me up to see the content of the ad behind me. I hadn't noticed it at all before. A little bit of graphic urban natural on the street. And that combo of cityscape and natural beauty showed up for me a bit later in the day as I was out at IKEA, near a construction site and saw this spectacular sky ~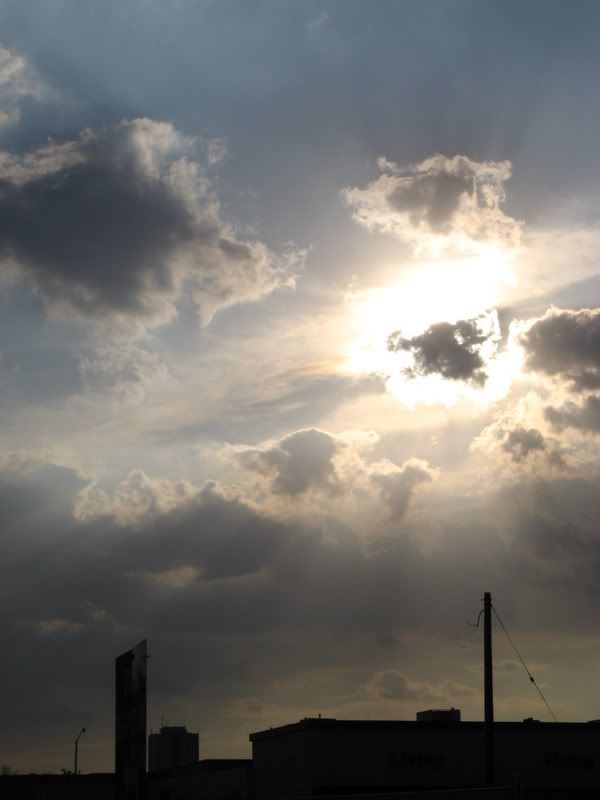 As well as SPC I'm participating in Michelle's Month of Me, doing something on each day in May to nurture my self and my soul. Today I there were definitely a couple of highlights. My planned treat today was to go out at lunch and buy the new edition of my new favourite mag, Motto. I can't to see what great ideas and inspiration are between the covers, especially since I saw the word "coaches" on the cover!
And then some spontaneous soul-nurturing came at the invitation of my husband today. We were at IKEA. Now, if you've ever had the IKEA experience, you know that it isn't always exactly nuturing! But we had put a few things on their big dolly carts and were heading out when Justin looked at me mischeivously and said, "Climb on!" And I did. I stood on that cart and he wheeled me up to the cash. We laughed the entire way. Man, I love my husband! It's wonderful to experience soul-nuturing in a relationship too!
How are you going to nuture yourself today?