This month's topic at SPC is "On the Street." I've been sick the past couple of days, so haven't been out much. So this is a picture from last year of me on my street. I pass by this mirrored window every day, and one day decided to snap a shot of my reflection.
This month Michelle is also encouraging people to join her in the Month of Me (M.O.M.) where each day we do something to nourish our spirit. When I was reading about her doing it I was like, "Great idea! Wonderful!" and then when I read the invitation to join her, I thought, "I'm just too busy." Silly me. When I'm working hard is when I need nourishment the most! So I'm joining in. How about you?
Yesterday's soul nourisment came from two sources. The first was the 2nd Annual Shyne Like a Star Virtual Dance Party. Thank you so much to everyone who participated. I hope you all enjoyed having some time to dance up a storm! And the second was from my dear husband. May 1 is our dating anniversary and we continue to celebrate it. He bought me these glorious orchids.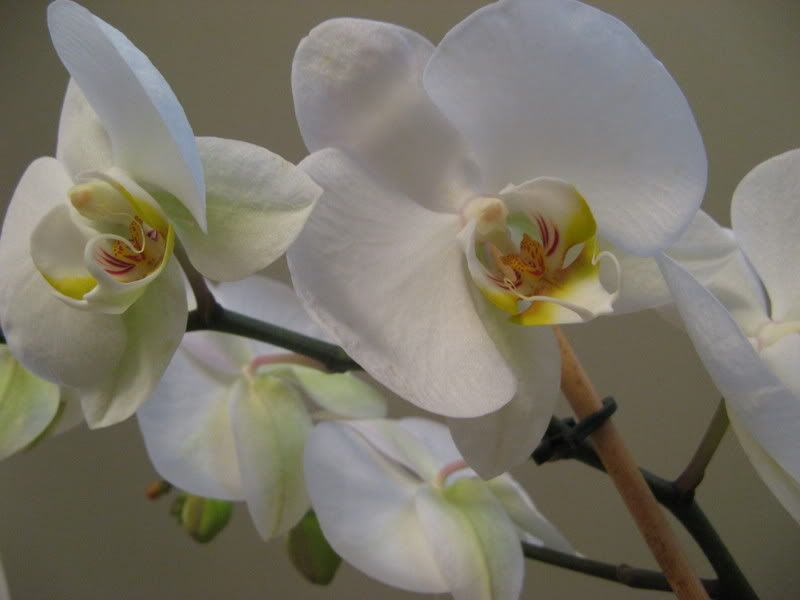 And today's nourishment was taking the time to read some of The Alchemist, which I have been reading and putting on hold since Christmas! I was inspired to take the time to read for pleasure by Sunny's recent newsletter article in which she talks about her own relationship with books and also from an organizational perspective, how we might deal with them in our space.