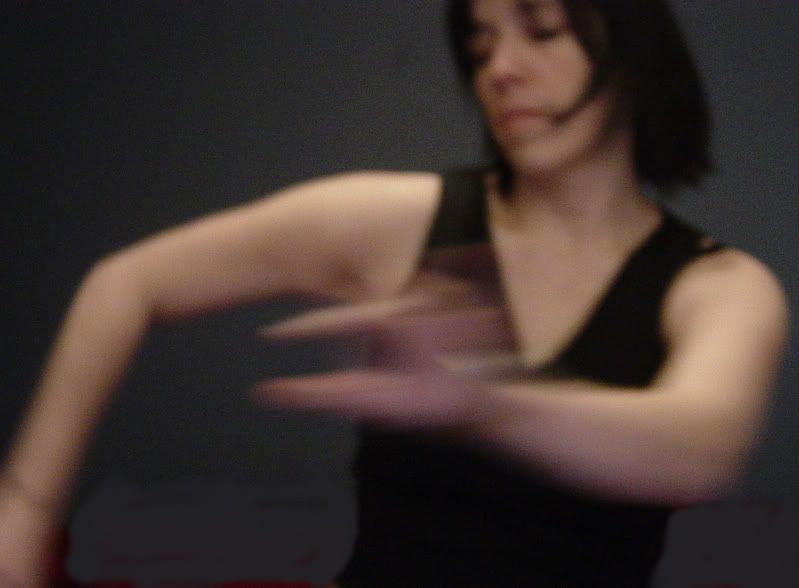 May 1, 2007 is
the 2nd Annual Shyne Like a Star Virtual Dance Party

All you have to do to participate is dance for 15 minutes.
Choose some tunes that move your soul.
Dance alone. Dance with your Mom.
Dance in your kitchen. Dance in the park.

Just dance for 15 minutes on May 1st
and join the "dance is for everybody" revolution!


And now to our poem. I read this recently in Gabrielle Roth's powerful book Sweating Our Prayers.
Dancing Fool
By Jewel Mathieson

No

No monkey business
I'm not just dancing
I'm dismembering muscular memory
and shaping the things to come
I'm not just dancing
I'm purging my media soaked soul
of systems and Hugh Hefners
I'm not just dancing
I'm uprooting weeds that have sprouted
in the cracks of my heart
I'm not just dancing
I'm offering my bones
to the continental bridge
I'm not just dancing
I'm praying
I'm praying
YA, YA, SPIRIT RIPPIN' THRU
SPIRIT RIPPIN' THRU
Rippin' thru like nobody's business
nobody's business
like everybody's fool
everybody's fool
Ya, Jewel The Fool
Jewel The Fool