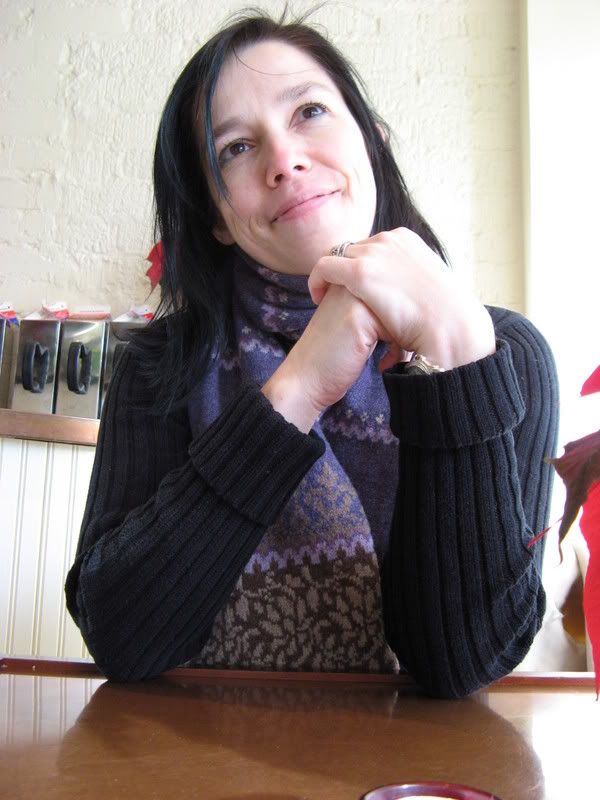 Wow, the holiday season has been a whirlwind of activity. There's been lots of feasting and family! So before 2006 draws to a close and we invite 2007 in the door, I want to celebrate some of the highlights of the season.
Justin and I spent Yule together, and it was beautiful. One of the things we did was trek out for treats to this wonderful new bakery I've discovered called
Sweet Tooth
. And I was able to share it with my
sister
and her husband when they were here for a visit too, which was awesomet! (Oh, and that girl who works there is just the nicest!)
Then I travelled up to my Dad's for a holiday visit. I haven't done this in a while, so it was quite a big event, and I'm really glad that I went. It was also nice to have some quiet time on the train to play sudoko, listen to music and read.
Then to
Shannon's
for Christmas Eve dinner. Wow, did we feast! And laugh, our family knows how to laugh! And for those of you who follow our blogs - look it's all 3 sisters in the same spot - a real treat for us! And that's our brother in the red hat behind me. I thought I'd be kind and let him stay a bit anonymous, hehe
.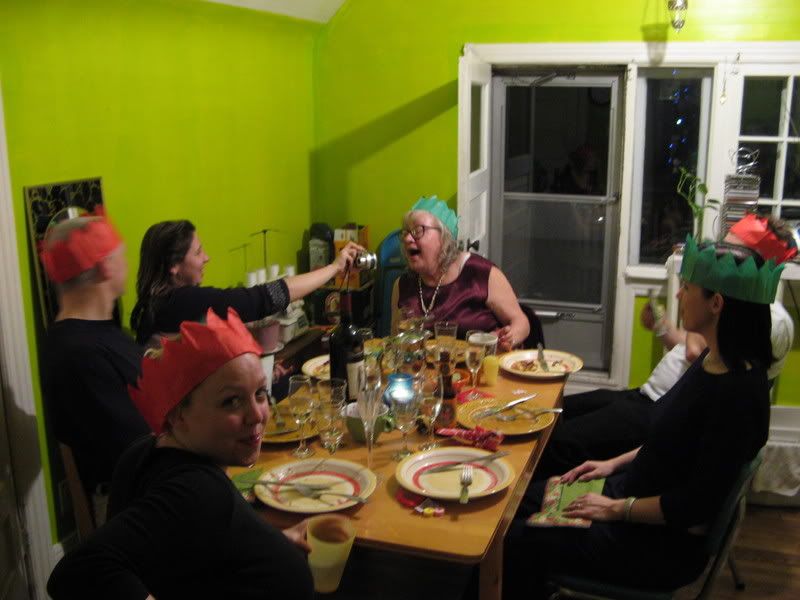 On Boxing Day was the much anticipated Piragi Making adventure! Three sisters do some kitchen magic and make the dough. We had a blast.
Speaking of sisters, Mom and Auntie Laima arrive to show us how it's done! And the little known secret is that my husband, Suzie's husband and our uncle are all in the other room. I'm sure they're enjoying all the hubbub from a distance, hehe.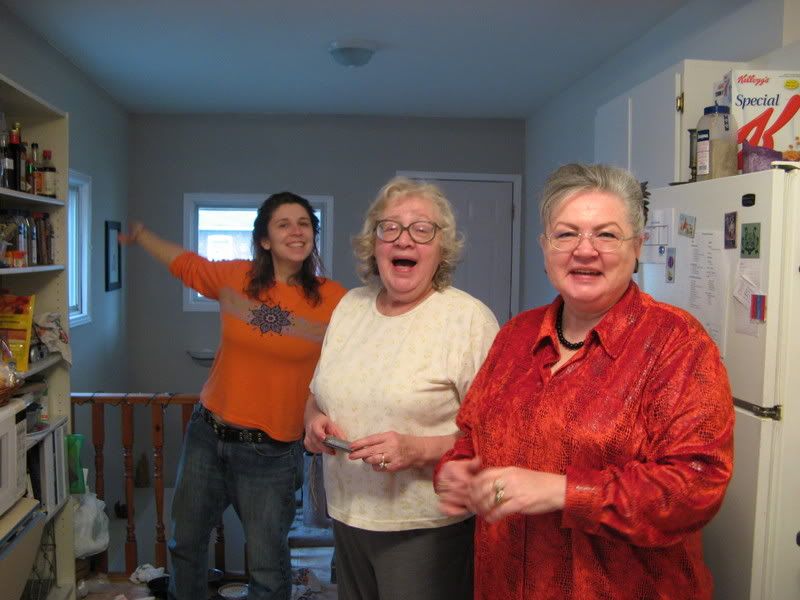 And a wonderful, nostalgic tearfest ended the visit as Shannon, Suzie and I went out to see Dreamgirls. (The boys went to see Rocky.) This is after the movie; note the complete lack of mascara!
Well, there's a smattering of the photos I took this holiday season. Did you notice how often someone in our family has a camera in their hands! There were times during Boxing Day that 5 people were taking pictures! I guess we have lots of moments to remember, and for that I am truly thankful!
I hope your holidays were spectacular!