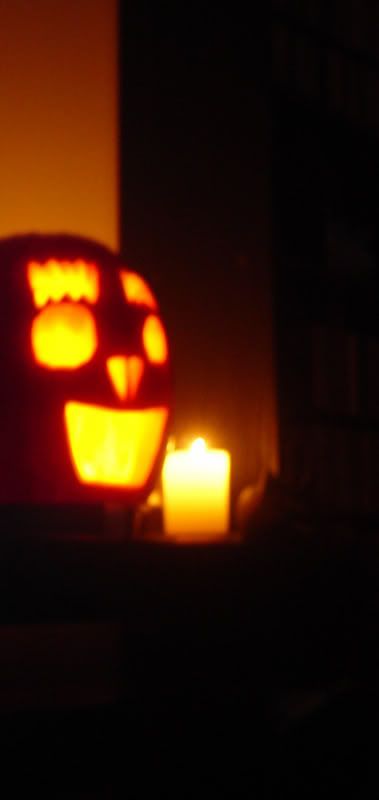 Another Halloween has come and gone and once again we had so much fun! Ever since the first Halloween that
Shannon
, Justin and I spent together, we've been enjoying the day with feasting, pumpkin carving and scary movies. And now that we've gotten wise and taken the day off, it's even better!
Yesterday the big excitement was making gingerbread cookies for the first time.

We made double-headed bats, skeleton boys and girls, scaredy cats and even an axe-weilding gingerbread man with a wicked smile.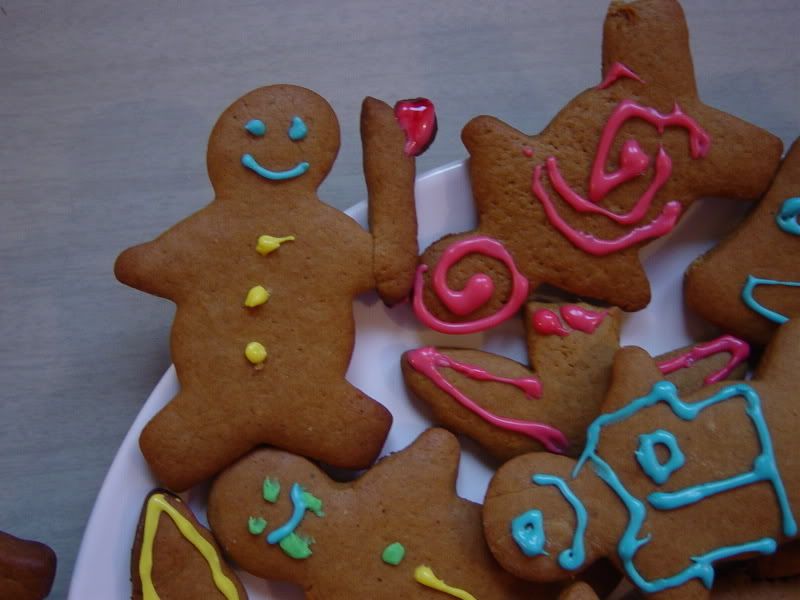 And then we feasted on a meal of infernal pork roast, blood & guts potatoes (stuffed potatoes, thanks, Nigella!) and salad in a claw (aka endive). We watched Dark Water (which was more eery than scary, but I do have to say that I'm thankful I'm no longer living in an apartment building because then I probably wouldn't have slept) and The Omen, which I can't believe I haven't seen, but it's probably because the whole demon-type thing scares me! We said goodbye to things we want to leave behind, and set them on fire in the backyard. We envisioned the things we'd like to welcome into the new year and we offered the Goddess some red wine in thanks.
A beautiful all hallow's eve it was.