It was a long weekend for Thanksgiving here in Canada and the weather was divine in Toronto - clear skies, warm temps with just a little fall briskness. And wow, we made the most of it. On Saturday Justin and I went on another city adventure, this time to High Park. I can't believe that neither of us had ever been to this beautiful green space in the city. We walked for hours and saw ducks, swans, geese and even a couple of the world's largest rodents:

Now, he wasn't just wandering around. Thank goodness because that would have freaked me out! They have a little zoo in the park. This guy actually kind of freaked me out even behind a fence. He's the size of a small dog.
Another treat was that they have a restaurant where we stopped for lunch, allowing me to hit 7/10 on #33 in my 101 List, Go to 10 new restaurants.
And on Sunday we celebrated Thanksgiving at Shannon's.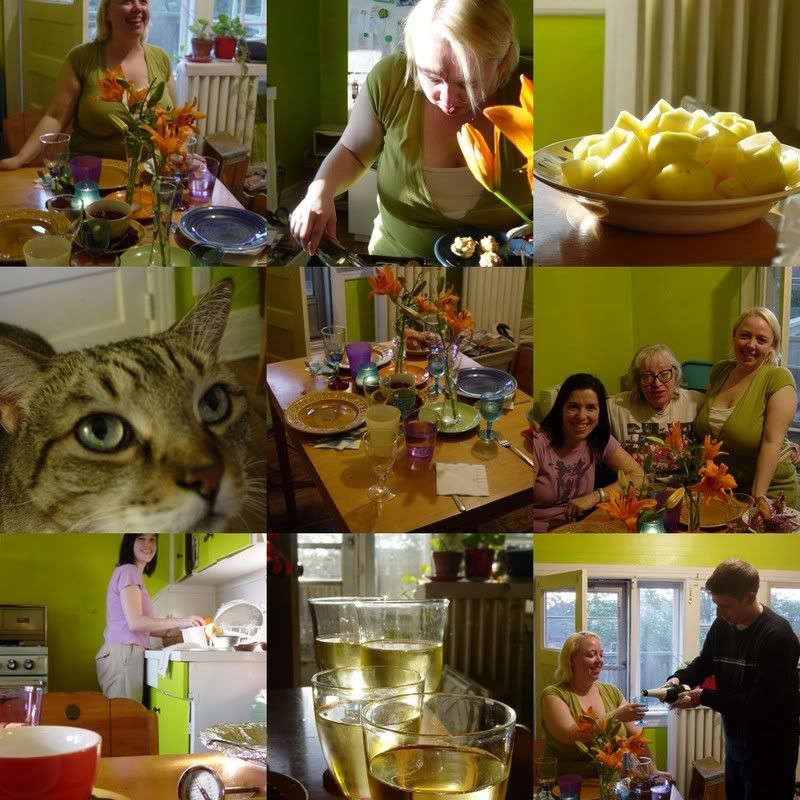 The meal was delish and the table full of colour. The mood was celebratory and wonderfully relaxed. Because the beautiful light was streaming in and making it toasty, Mom and I borrowed t-shirts from Shannon. How cool is it that our mom spent Thanksgiving wearing an anarchy T! Mom rules!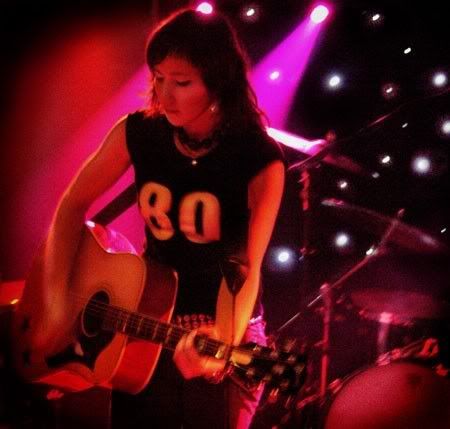 And then to top it all off, yesterday Shannon and I went to the KT Tunstall concert at the Danforth Music Hall. It was awesome! If you haven't heard her music, give her a listen. Now, I can't take credit for this picture. I didn't want to take a chance that they wouldn't let cameras in. It's from her website, which you can check out here.
So a great weekend full of fun, beauty, inspiration and great company!