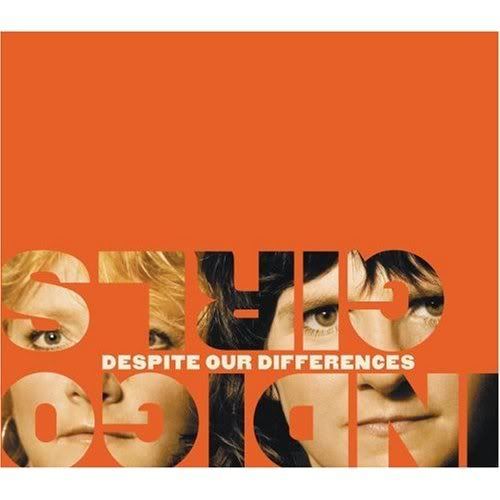 I had the great fortune of attending the Indigo Girls at Massey Hall in Toronto last night! As always it was a concert that made me sing, laugh and cry. It filled me with joy and hope and passion. But there was also a lot unusual about the night. We were off to a rocky start because Shannon and I were supposed to go together (as we always do for the Indigo Girls) but unfortunately she's been really under the weather and just couldn't make it. So my husband was enlisted to keep me company. He was supportive and polite but a little less than enthusiastic when we set out.
The opening band was Three5Human, a rock band from Atlanta, and they could rock. Their lead singer, Trina Meade, has this smoky, rich and powerful voice and a presence that shook the house and yet she remained incredibly endearing. It must have been those funky ponytails. While they were rocking up a storm, a pillar of smoke went up beside the drummer. Everyone was like, yeah, check out the effects. And then there were flames. And then the drumming stopped, and the entire band moved away from a fire! What was really disconcerting was the suspended moment in time, the long stretch of quiet when nothing happened, with no one running out to attend to the fire. Finally the flames were extinguished and so was the band's set.
And then the Indigo Girls. What can I even say. They're the one band I will always, always go see. At the end of the night even Justin said he had a great time. He said they were awesome performers, and he could see why they had such loyal fans. And that's why I was so sad that the hall was not nearly as packed as I expected it to be. For a while I had two rows of space in front of me, which was awesome for my view but left me feeling a little lonely when I was belting out Closer to Fine at the top of my lungs. (I bet Suzie even heard me!) Still, the people who were there were 100% with the Girls, dancing in the aisles and singing along. One group of four up front had even created a new dance for the chorus of Pendulum Swinger, a song off their new album, Despite our Differences. I just saw this video for one of their new songs, Little Perennials, which I just love.
And the saddest moment, which turned into the most poignant, occurred in the midst of a heartfelt encore. First they played Tether, which is one of my personal favs, so I was thrilled. Then as they were about to play their final song, it turned out that Massey Hall had strict regulations that all concerts must end at 11:00, and it was already 11:04! They weren't permitted to finish! Amy said it was the first time in 10 years that they had not finished a concert with Galileo. I wish with all my heart they could have heard what we did when we were walking down the stairs of the building, fans voices lifted in song:

Galileo
(excerpt)
Indigo Girls, words and music Emily Saliers.
Galileo's head was on the block
the crime was looking up for truth
and as the bombshells of my daily fears explode
I try to trace them to my youth
And then you had to bring up reincarnation
over a couple of beers the other night
and now I'm serving time for mistakes
made by another in another lifetime
How long till my soul gets it right
can any human being ever reach that kind of light
I call on the resting soul of Galileo
king of night vision, king of insight...
(The picture that begins this post is from the cover of the Indigo Girls new album, Despite Our Differences)