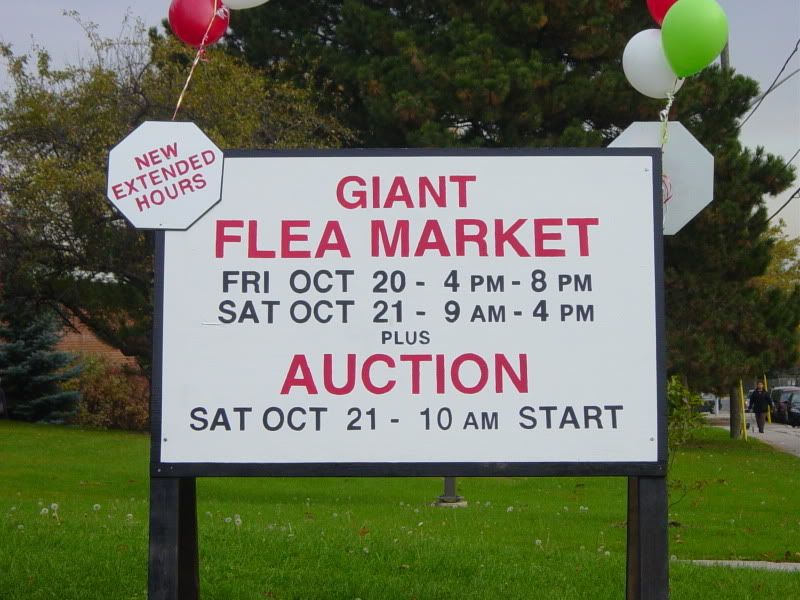 Well, I know it's October when it's time for "The Auction." This has become a big and important family event in our lives. As Shannon pointed out, she's been going for around 20 years! I haven't been going quite as long. It often seems to take me a little longer to catch onto the fun. And of course, it's always more fun when Suzie can be there too. We missed you, Suzie!

This year was a brisk, clear October day and with empty backpack on hand, change purse loaded with quarters, loonies and toonies (even the names of Canadian money are fun), we were set to go. Oh, actually, once we had all that and picked up coffee we were set to go. The treats start right away because we meet up in front of Cinnabon, and that's the one time of year that I indulge in that particular evil sugary delight! But Mom also brought us a nutritious treat of honey crisp apples - yum! This is her doling them out on the bus.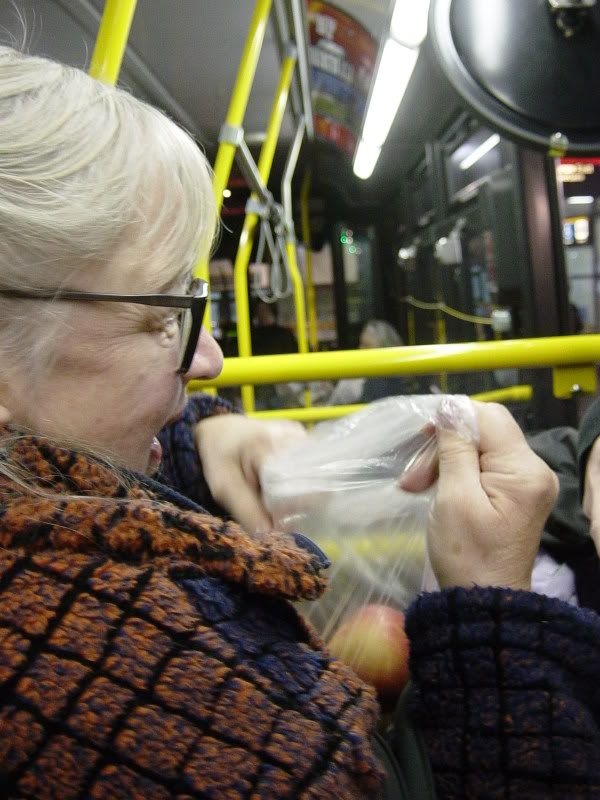 One of the things I always look forward to at the auction is this fabulous red bush that lets you know you're there. This year we could see it all the way down the street.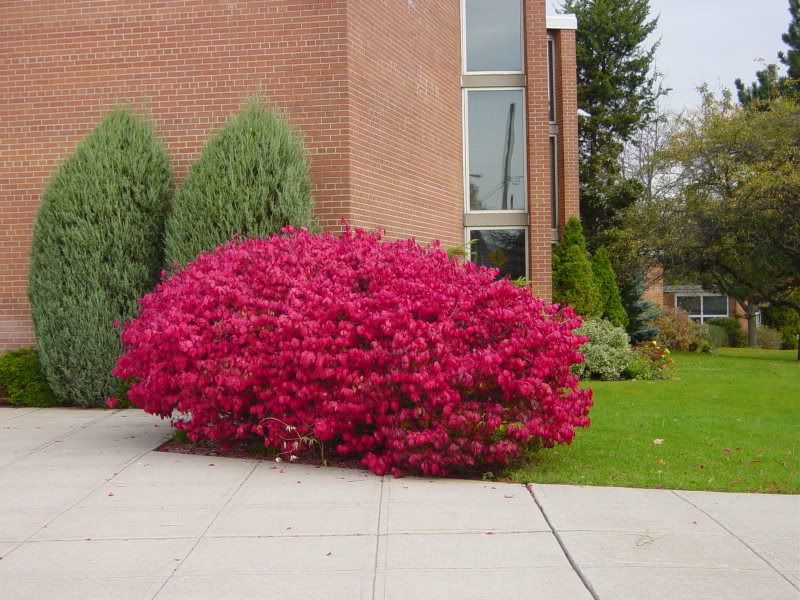 The auction consists of a flea markety stuff, a clothing sale, books, a tea room, baked goods, all sorts of good stuff, including hamburgers with fried mushrooms. I almost always come home with glassware of some kind, but this year my main purchase was clothes. After the auction proper they tend to drop the prices of everything. So my best buys came from filling a bag with clothing for $2! Great stuff and fun too :)
This is the auction itself. My mom's got much better pictures because she's not as shy about taking pictures of people. I'm still kind of kicking myself for not going higher on these two fabulously girly tables that were up for auction. But I am absolutely thrilled by the framed Emily Carr print that I got: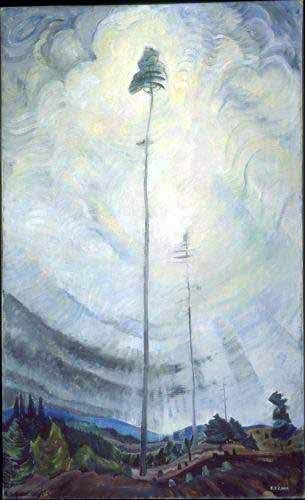 And surely the title of this piece is as beautiful as the painting itself, Scorned as Timber, Beloved of the Sky.