It's been a while since I've done an update on
my 101 list
, so I'm particularly excited to share the beautiful day that Justin and I had yesterday. We went to a restaurant we had seen but never been to before, which puts me at 4/10 on #33: Go to 10 new restaurants. We went to the
Rectory Cafe
on Ward's Island here in Toronto. I have been wanting to go here for ages. It was a real treat.
We went there for brunch and arrived just after the restaurant opened. The host had just arrived with spectacular dahlia's from his garden. He asked whether we would prefer white or yellow, and I was so enthusiastic about the white that he let us have 2! Aren't they gorgeous? And if that wasn't enough, our yummy meal was simply the beginning of a great day as we decided to walk around the island. This is the view that drew us to explore.
It's funny how you can really take your own city for granted. Centre Island is something that we all know about, somewhere we've probably gone when we were kids, associating it with some rides, maybe the beach. I always think picnic. But on a cool, clear September day, it was a gem of quiet and nature. Who knew that you could see this in Toronto: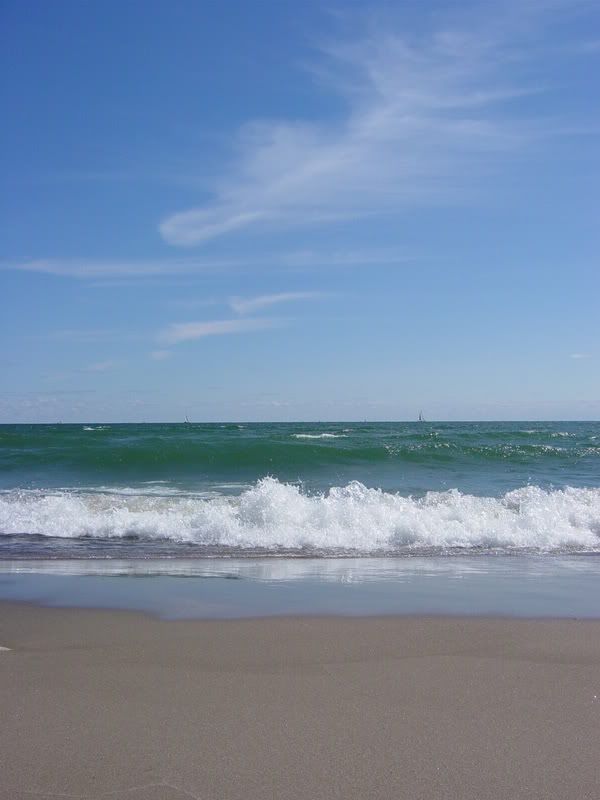 So I'm so glad that going to a new restaurant brought us a day of beauty and leisure. Let's hope the rest of the 101 has some extra joy hidden in there too.