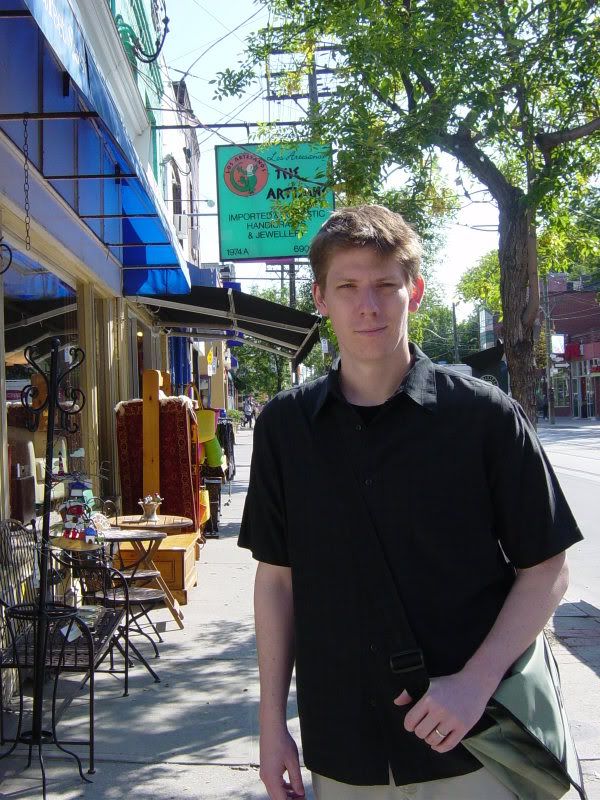 Today is Justin's birthday. We've started a tradition of taking each other's birthdays off work and celebrating. I highly recommend it! Today we headed down to the Beaches to indulge in coffee and French toast and then a walk along the boardwalk. The weather was gorgeous. It was sunny but cool and lovely and oh, so quiet, which is a rare treat in the Beaches.

Then we spontaneously decided to check out the movies and ended up seeing Snakes on a Plane. Holy cow, I thought it would be like Anaconda but it was more like the disaster movies of the '70s. What a roller coaster ride of shrieks and laughter. I actually jumped out of my seat at one point, which pretty much kept us laughing for the rest of the movie!

I love having special time with my husband. We have such a good time together. He's the best thing that ever happened to me.