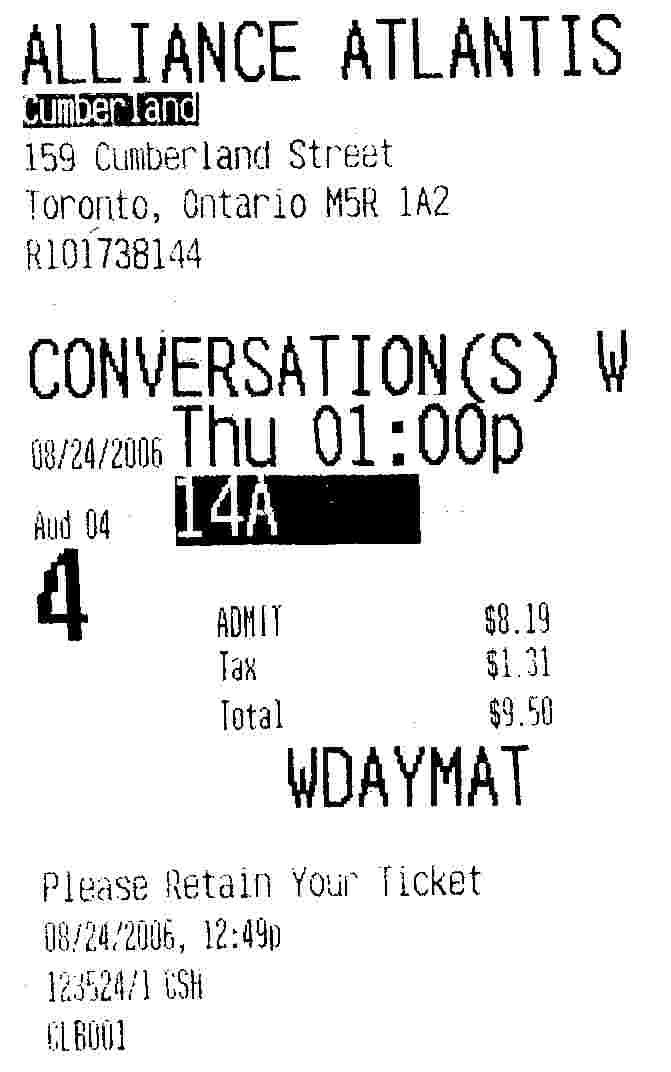 I love going to the movies by myself in the afternoon - a weekday afternoon. In one of my jobs I had a very irregular schedule and often when that particular time slot opened up, I would take myself to the movies. I love it. No pressure. No wondering whether anyone else is enjoying the movie or or not. No one to judge how much popcorn you eat or how many tears you cry. It's just a sweet indulgence in contrast to the days chained to a desk staring at a computer screen. Ah, sweet freedom.
This also knocks #69 off my
101 Things in 1001 Days list
: Go to a movie by myself on a weekday afternoon.
Now, the only unfortunate thing in this instance was that I didn't particularly like the movie, Conversations with Other Women. There's a really interesting idea in there and Helen Bonham Carter is wonderful, of course. But all in all, I found it lacking in heart and didn't feel that Aaron Eckhart was strong enough to carry the movie with her. But apparently I'm in the minority as most critics are praising this film immensely. Ah, well. I enjoyed the experience and just want to put this right back on my list so I can be inspired to do it again!