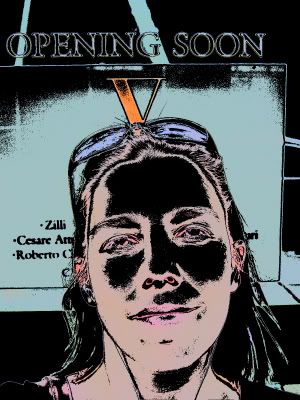 I thought along with my Pop Art Self Portrait, I'd include this great mean that I stumbled across at
Pilgrimage to Self
. Crazy fun!
Instructions: Put your first name followed by 'needs' into Google Search and list the first 15 searches, with no duplicates. Here are mine.



Jamie needs...
your vote!

a little help to get up on the bed.

to grow up and stop making all of those horrible faces.

a kid.

to feel loved.

to include interesting quotes from the competition judges.

a teacher.

your damn phone numbers.

a car.

a vacation.

an amanuensis

(One who is employed to take dictation or to copy manuscript. I had to look it up, hehe)

more than a mother's love.

to start packing and unpacking boxes.

to decide if she is going to continue to go along with the coach in what places her in an uncomfortable position

permanency.
See more self portraits and participate at Self Portrait Challenge.