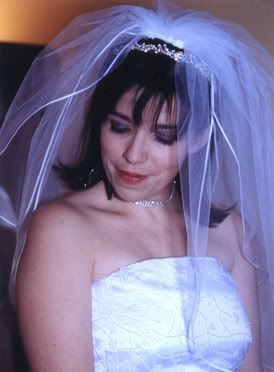 Claudia
is participating in
this colour week
, and I've been enjoying her colour explorations so much that I wanted to participate. And especially today because today is white, and I am wild about white. Frankly, I wouldn't have expected that would ever be the case. Except for kitchens. I have always loved a white kitchen. Poor
Shannon
knows because she's helped me do some serious white kitchen painting!
(Thanks, Shannon!)
When I first moved in with my husband (then boyfriend) he wanted all the walls white. I thought he was insane. I acquiesced (a rare occurrence) and came to love the cool, open, peace of white. Not cream. White.
The kind of white that when you go to the store they say, "Oh, that's going to be too cold." Yeah, that one. Cool, crisp, white.
I also have an incredible soft spot for white flowers. I have always loved them. When we were getting married I absolutely wanted white flowers. Doubt surfaced when I saw a picture where someone's white flowers made the white wedding dress look less white. And of course my dress was white, winter white. I tried to come up with other options but every time I looked through books of bouquets, I would come across white flowers and sigh. My florist finally told me to just give in. I did. And I'm glad.