This was quite a packed week (aren't they all?). It was filled with busy-ness but also with joy, love, fun and hope.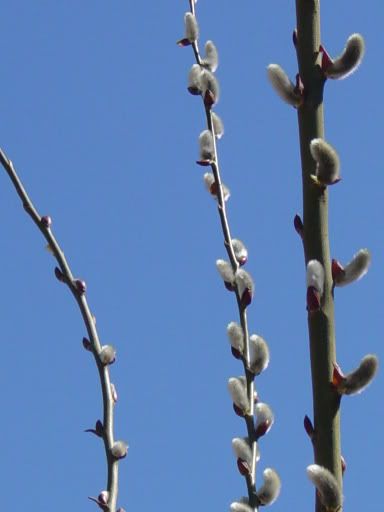 Saturday: Justin and I went out to our favourite little local restaurant for brunch. We thought it would be a good environment for working out all that we need to get done over the next month in terms of planning our trip to Holland. Justin's dad lives there, and we're going over to celebrate his 60th birthday. I am really looking forward to it. It will be a first for me. On the way home from our planning outing, we saw these amazing and huge pussy willows in someone's front yard. I've only ever seen them in the woods. What a treat.
Sunday: We made waffles - yum! The waffle iron was a wedding gift from our dear friend Gala, who also got us hooked on serving them with chocolate chips (Thanks, Gala!) Justin is really anti one-use kitchen appliances but happily made an exception once he had tasted homemade waffles!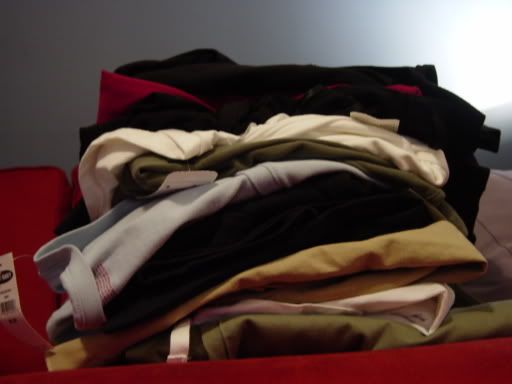 Monday: I went shopping for casual clothes for the trip. One of those styles I just don't have is the well-put-together casual. Do you know what I mean? I'm doing a lot of rethinking of my wardrobe. I tend to like more formal clothes. I tend to wear black (oh, so Toronto). I like fitted clothes that I can move in. I have no patience for being uncomfortable. I would say I like a pretty classic look with a touch of sass. So the casual thing is a bit of a mystery to me, but I really like the things I managed to find. Yay!
Tuesday: I get so excited about my garden it's a little crazy. On Tuesday I opened the living room curtain and could see the purple crocuses blooming. I ran outside and snapped this picture. I went around every inch of our little garden to see what was sprouting. I am amazed by how it is coming to life. Every day it is changing! I can't wait to share more with you.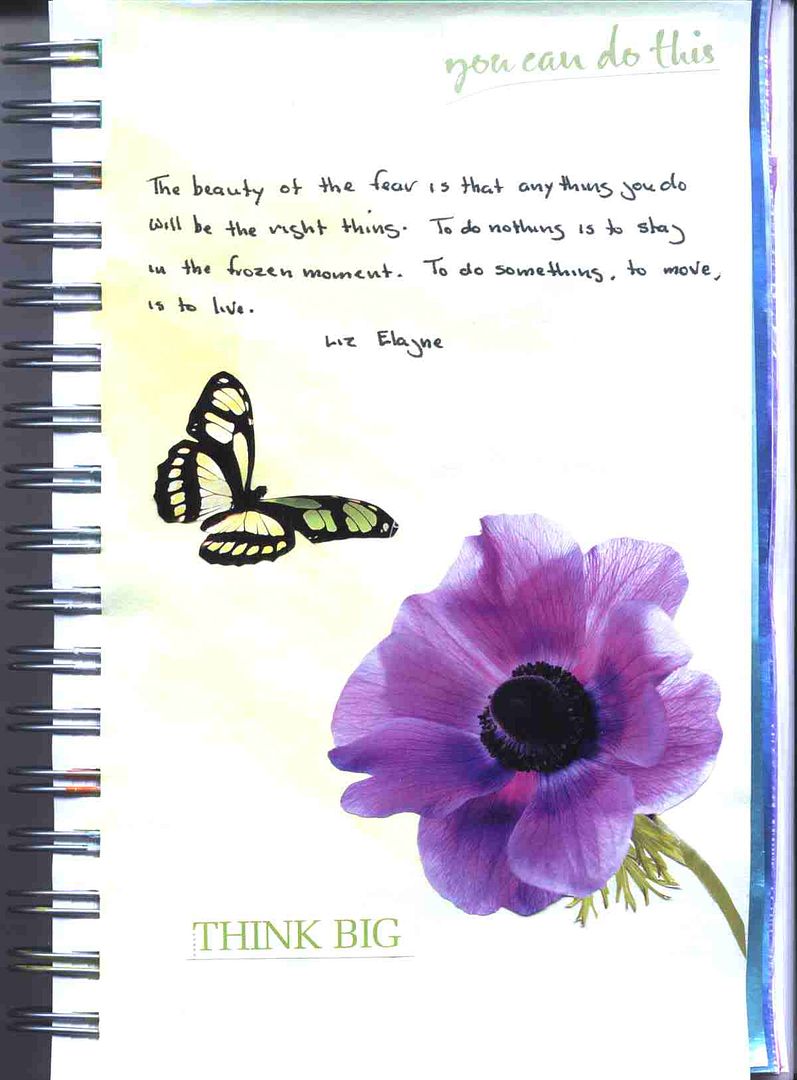 Wednesday: I officially started my art journal. Though my participation in the 21-Day Challenge has been a bit haphazard, the real benefit I have received from it is starting this journal. I got a real sense of what I wanted to do and just went ahead and started. I was also inspired by what Liz wrote on her blog and that quote kicked me off. Thank you, Liz!
Thursday: One of my very dear friends gave me this gift on Thursday. It is an Angel of Wishes. She said it reminded her of me. I am so grateful for such a beautiful thought and gift. This woman has believed in me from when I started to entertain the thought of becoming a coach years ago and has given me tremendous support throughout.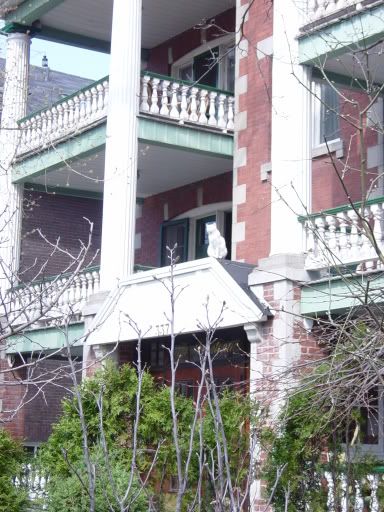 Friday: Shannon and I went to our favourite little Chinese restaurant for their delicious Friday special of Szechuan shredded beef. We started going there when we both worked at the University of Toronto years ago. Now we can only go on Good Friday and whatever Friday we have off around Christmas. We also walked around the neighbourhood that Shannon wants to move into to look for Apartment for Rent signs. While we were looking we saw this amazing white cat just sitting up above the doorway of this building. He stayed still long enough to have his picture taken. The awesome news is that a little further up the street we saw a sign and ended up able to view the apartment. Shannon is in love with it, so cross your fingers!