Time is elastic - sometimes it seems tight and small and sometimes it seems to extend on and on. When I look at last Tuesday's picture, it seems forever ago, a distant memory. What makes this week seem so much longer than the last? Did more happen? Less? I don't know. What I do know is that these are the 7 moments that I wanted to appreciate this week. That's the perspective I'm holding for this month's Time assignment for
Self Portrait Tuesday
.




Tuesday:

On Monday I lost my grey hooded wool sweater. Now, I know that may not sound like a big deal, but this sweater has tried to keep me warm for the past 2 years in an office that is painfully cold. The cold has been so bad that people wear jackets and even fingerless gloves while working at their computers. I've been surprised at the emotional impact of being that cold for that long. It makes me angry. It makes me feel impoverished. This sweater has been my armour against that. At the restaurant where I thought I'd lost it, the woman behind the counter hadn't seen it. I hung my head and bought a coffee. As I was adding sugar, she came up to me with a big smile and asked, "Is this it?" Yay! Me and my grey sweater - reunited at last!


Wednesday: This is where I take my favourite Nia class. Isn't it inviting? I love the energy of this room. I love the gentle light and the wooden floors. I love they symmetry of the windows. I find the people in the class are generally kind. I like the neighbourhood that the building is in. I like being here. I like dancing here. I'm so thankful to be able to spend my Wednesday mornings moving in this space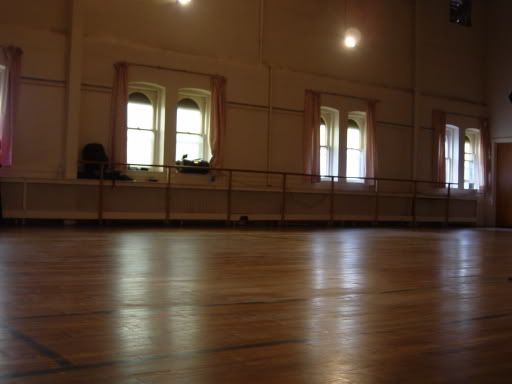 Thursday: I had such a good time going to see the Russian film Night Watch with my sister and my husband. This picture is of the preview, and you can just see Shannon's shiny boots there on the lower left. People seem to either really like this film or really, well, not. Count me among those who liked it. I was caught up in the film. I was fascinated by the visuals. The sound was great. It really caught me. I'm so glad we got to see it.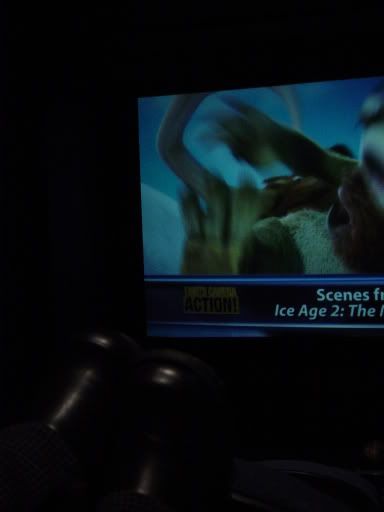 Friday: On Friday I had such a nice time going out to lunch with Dan at a local favourite spot. It had been an absolutely rotten day, so it was a real treat to have good company, good food and good ambience. And the icing on a cake was this new addition to the room: a gorgeous chandelier! Now, I am a real nut for chandeliers. I love them. I love the formality. I love the sparkle. I love the sense of occasion. One drawback of our house is that it has no dining room. But despite that and the fact that Justin is anti-chandelier, he bought me a lovely little chandelier-like sconce for my studio. Now all I have to do is put it up.
Saturday: The joy of Saturday was blue skies, sunshine and warmth. It only lasted the weekend, but the promise of spring was there, and I loved it. It's my very favourite season and always has been. The smell of spring makes me smile. I start looking for the tips for the crocuses that are surely on their way. This year I planted them and daffodils and tulips and hyacinth, all of which I hope to see this spring. I've been working on creating a garden with a palette of mostly green and white with some pink and purple infusions. I would love to have a calm space to recharge. This sky sure gave me a bit of a perk up.
Sunday: I have been developing interactive tarot coaching sessions. I've had some awesome practice clients support me in this endeavour, including this Sunday. This is not their reading because that's their own special personal information. I've been amazed at how intense and fruitful these experiences have been. I am really excited to be getting to a place where I can share this with clients. The tarot is so evocative and this experience is really about looking at little works of art and considering how they might apply to your life. It feels like such a blessing to experience this with people.
Monday: This is not a terribly glamorous photo, but I have to tell you a long, hot shower at the end of the day was what I appreciated most about yesterday. I love having a nighttime shower, washing off all the stress and worry of the day. I love slipping between the sheets, smelling fresh and clean and ready for sweet dreams to arrive.