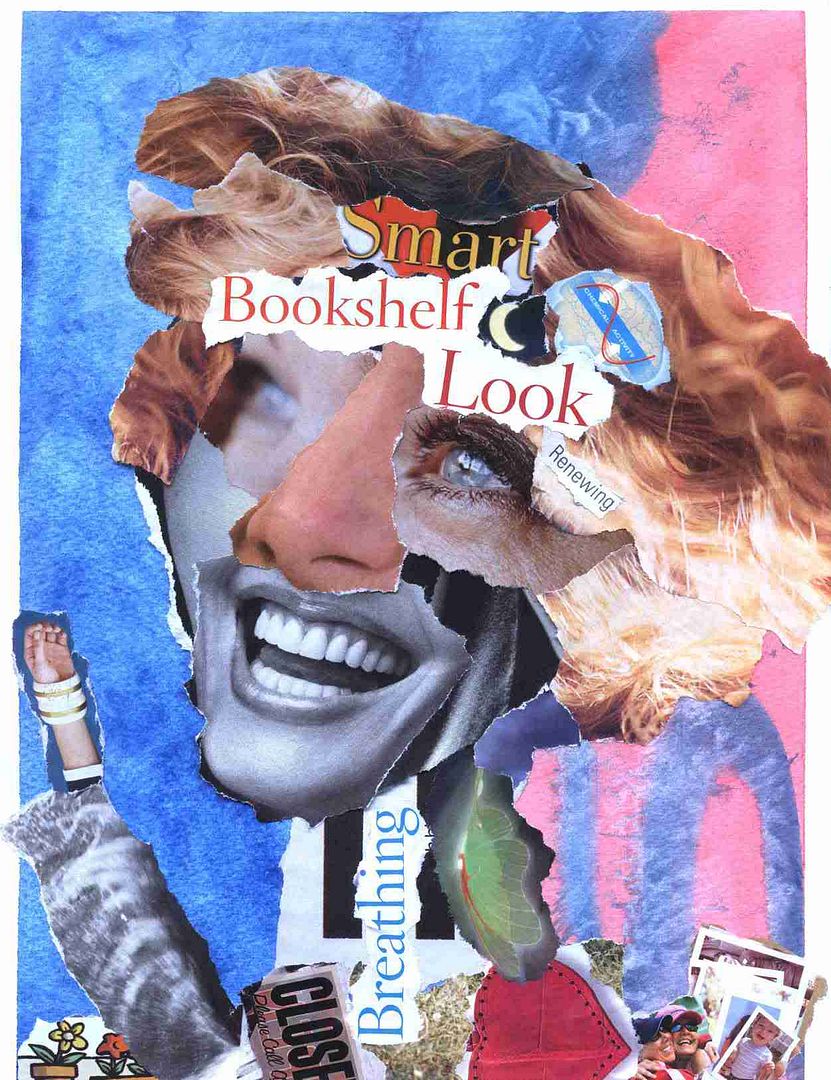 Life has been really busy lately, and I have gotten all out of kilter with the creative activities I've wanted to partake in. So it's so exciting to actually have done this week's Inspire Me Thursday project. Yay! You can post any time before Thursday, though I feel all discombobulated posting a Thursday title on a Monday, hehe.
So the project this week was to create a piece of art without using your senses. I started with a background that I had painted already. Then I grabbed a magazine and with my eyes closed turned to a page. All the pages feel the same so my sense of touch couldn't guide me. I tore out the page. From the first page I tore out a shape without looking and then I put it on the background. From then on I followed the process of with eyes closed picking a page and tearing it out. I then opened my eyes and tore out the first thing that caught my eye and found it a home on the paper. This vibrant lady is the result.
I had a lot of fun doing this project. It was freeing not to consider the final product. It was also fascinating to notice when I wanted to cheat. It always happened when I'd start to get an idea of what I wanted to happen next. I'd think, "Oh, I really want to put.... here" and then I wanted to look for it instead of just trusting that something interesting and fun was going to show up, something that my intuition would see. Hmm, I think there's a lesson in that.