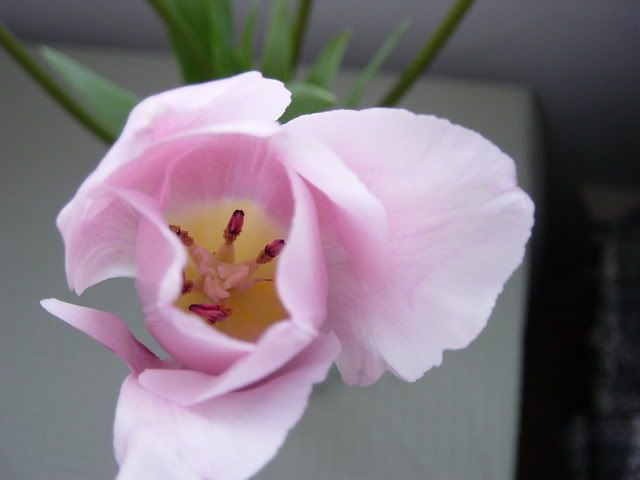 This is my first offering in
Liz's Poetry Thursday
. I used to write poetry all the time and then not for years. A while ago, this poem found it's way into my head and onto the page. With the feeling of spring, I thought I'd share it. I hope you like it.

The Tulip Girl

This morning,
I was the tulip girl.

Walking to the subway,
carrying tulips,
I heard a bongo-playing streetkid call,
"Share some love.
Share some love."

I held the tulips to my face.
They smelled like fresh peas.

I was late for workand all was right with the world.