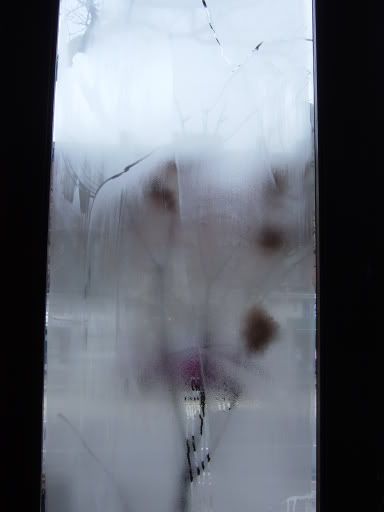 When my husband and I bought our house in the east end of Toronto, the shift in location was a big deal. We are a 5-minute walk from the subway and a 15-minute subway ride to the centre of the city, but to us it felt like the edge of the earth. There is a lot I have come to love about living here - being close to a grocery store, being dangerously close convenience store, having our own laundry and mostly having space and having a garden. I still go downtown to work and to the movies, to dinner and to shop, all with ease. But oh, there's so much I miss.
My sister is looking for an apartment, and she is committed to being downtown. Today we went to see a place and wow, it was clear that certain neighbourhoods just feel like home. I've been thinking about what makes that so for me. Here's what I noticed from our outing today.
An ideal home is within a walk of the subway, preferably also along at least one, maybe even 2 streetcar routes. Being able to come home easily and safely from a variety of directions makes me feel like I'm in the heart of things rather than the outskirts. Also knowing that at night you will see people out and about, walking home from work or leaving for the club or walking their dog, makes it feel safe and alive and like people actually live there.
There's a certain kind of architecture that says "home in the city" to me. I'll have to take a picture of that at some point. The houses are sometimes in excellent shape, sometimes well-worn, but they don't feel forgotten or rundown. These homes are loaded with memories and have seen plenty of life. On the inside they're usually rather quirky and require creativity and a bit of work, especially in terms of storage. Many houses are divided into rental units and everyone recycles.
You can live on a quiet street with trees and gardens and within a 5- or 10-minute walk there is a grocery store, a bank, a book store, a music store, a movie theatre, several restaurants and more. In the little section we walked through on College there was also an art gallery and a millinery. And when you walk around you hear all different languages. Someone walks down the street and bumps into a buddy and starts talking Portuguese. And then a woman gets out of her car and talks to her child in Polish.
When we stopped for brunch at one of my favourite spots, it really drew into focus what I miss most, though it's hard to put a name to it. I sat there feeling so at home over exceptional coffee and french toast with raspberries. The restaurant feels special but is relaxed and affordable. The walls are red and the room is full of dark wood. There's a fabulously tacky elephant lamp in the window. It's brunch on a Saturday and the hostess is wearing a chocolate-coloured sequined shirt. I think every member of the waitstaff has a tattoo. The guys beside us were talking about the film they just finished. In the washroom area there were tons of postcards and posters advertising theatre, dance, independent film, yoga and belly-dancing class.
Writing that I realize that part of what I'm missing is the part of me that belongs there - the me that's involved in a creative project, that works on her own schedule, that dresses up not down, that loves to chat about ideas and possibilities, that's passionate and engaged, smart and playful, the me that lives downtown.