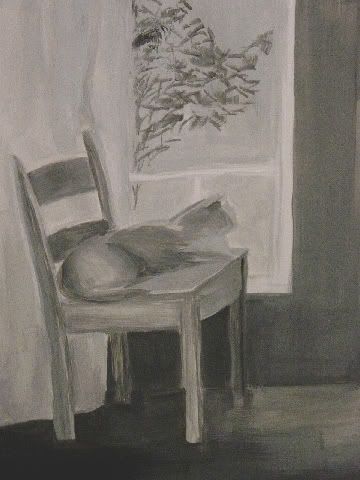 One of the goals I've set myself for my
101 Things in 1001 Days
is 15-minutes a day of "chair and stare" time for a month. I started today. Actually, I started on Wednesday and then quickly fell of the chair. So I've started again today.
I read an article ages ago that said Picasso found chair and stare time absolutely crucial to his creative process. I searched for a reference for this today, with no luck whatsoever! Now the key, of course, isn't being in a chair. It's taking that time to just be with your own thoughts, look out at the world, experience the moment. When I was a girl, I did this all the time, barefoot and looking in the grass in our backyard or lying on my back and looking at the sky.
Now I find this a real challenge. I start making lists in my head, planning, organizing. I get bored. I get restless. I get tired. I thinking about all the things I should be doing. And that's why now, during this super busy period, I have decided to take on this task, to give myself some downtime, to see what shows up, to see where my mind meanders.