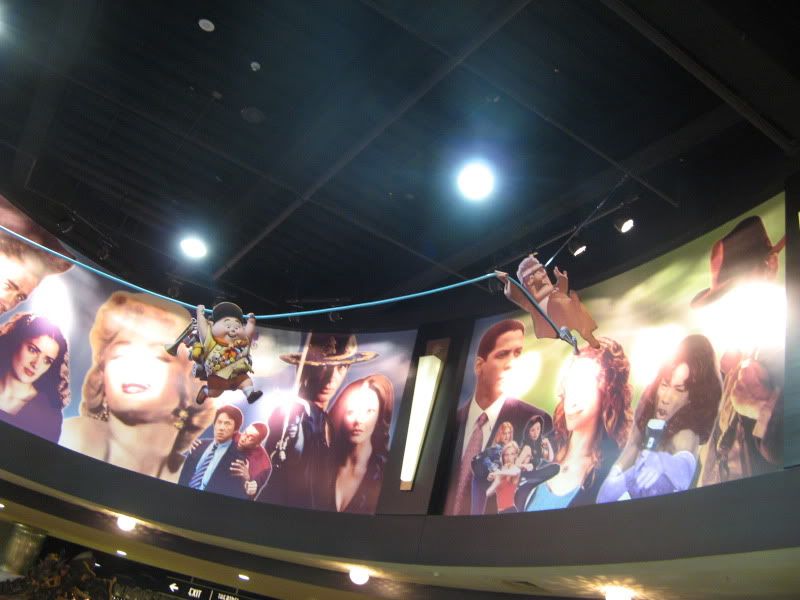 It's so wonderful to look back on the week and know there were lots of wonderful things going on. Last Saturday Justin and I went to see
Up
- what a treasure!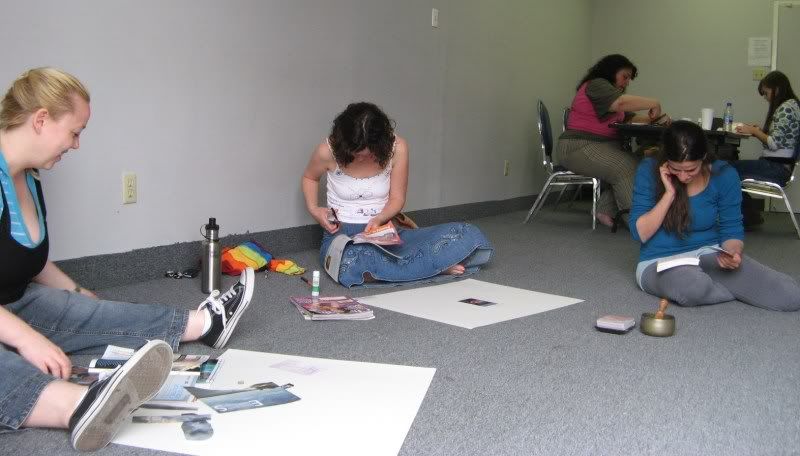 Sunday I hosted the first
Full Moon Dreamboard Circl
e in Toronto. Another wonderful treat! i'll be hosting the next on one July 5th! And online, we'll be posting on the full moon itself, July 7th.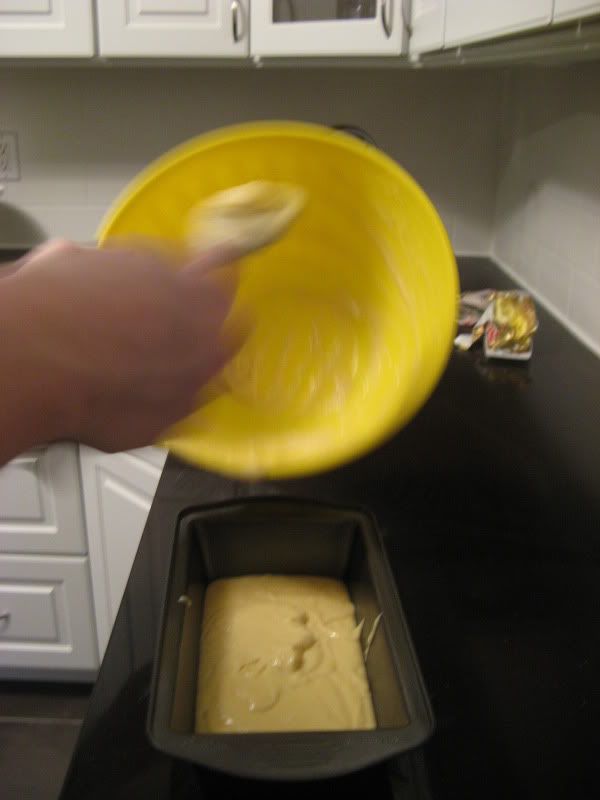 On Monday Justin and I made bread from the starter shared with us by our contractor and his wife. How's that for a gift from the man that put the kitchen together with his own hands!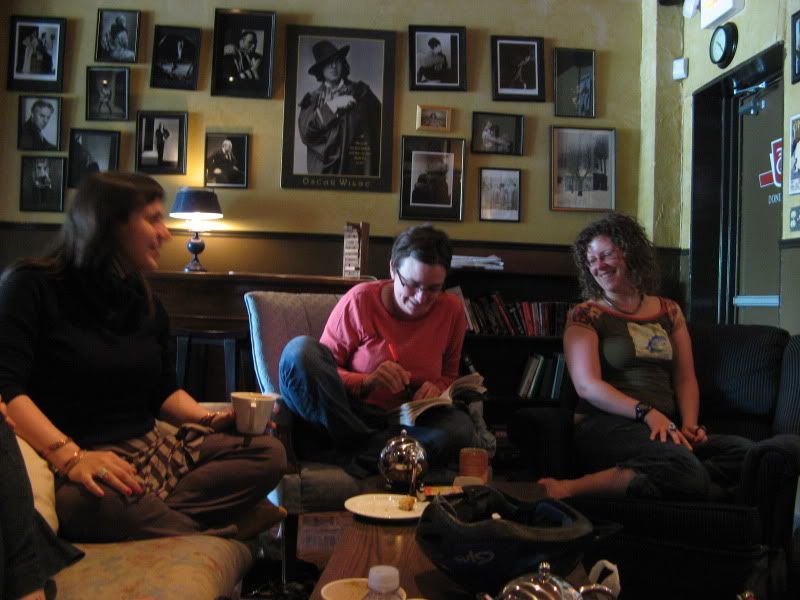 And Tuesday was
Art Picnic day
!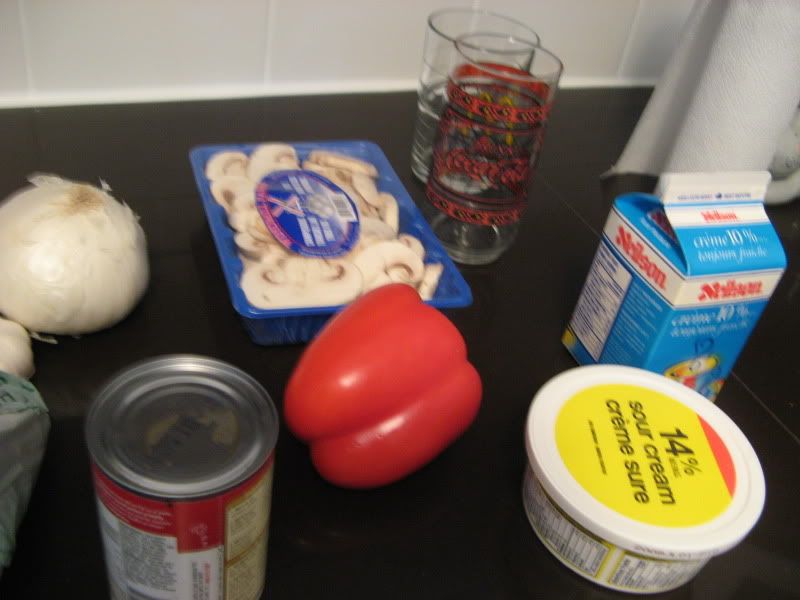 This week was also the first time that Justin and I got back to cooking just a regular meal in our repertoire. Nothing fancy, just something that feels like home.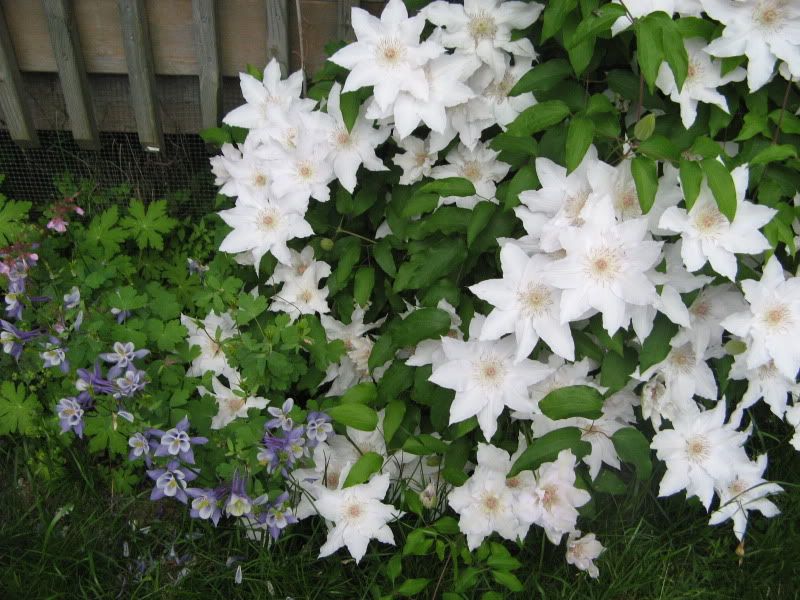 With all the work on the house, our garden is completely overgrown but some of it is wildly delicious - just look at this extraordinary clematis with that lovely little columbine at its feet.
And Friday, well, you know I hung out with
Shannon
, and you know we had to get up to some
Wreck this Journal
mischief. I'll share more of that next Friday!
We also caught up on So You Think You Can Dance, which is one of my favourite shows EVER. And this week there was a number that deeply spoke to me. I've watched it again and again with deep love. I hope you enjoy it too.
Project 365 is my attempt to capture a year in my life through a photograph a day. On Saturday's I'll post the week's pics. At the end of the year, I'll create a video of all these precious moments. Feel free to participate at any time. Yours can be Project 347 or Project 292. It's up to you. See the results of my Project 365 ~ 2008
here
.