Imagine surrounding yourself with colour, paper, scissors, glue stick and good company! That's what we did yesterday for the first ever
Full Moon Dreamboard Circle live in Toronto
. It was such a joy to create our dreamboards together, while sharing stories, ideas and cool pictures. What a fantastic way to spend the afternoon!
If you're in Toronto, mark July 5th on your calendar. That's the date I hope to book for our next circle. You can sign up for my newsletter in the upper right-hand sidebar to be sure you receive all the details. This time we were so lucky because not only was the full moon this Sunday but it actually became full at 2:12 pm and we met at 2:00! With that kind of power, it will be interesting to see what our dreamboards usher in.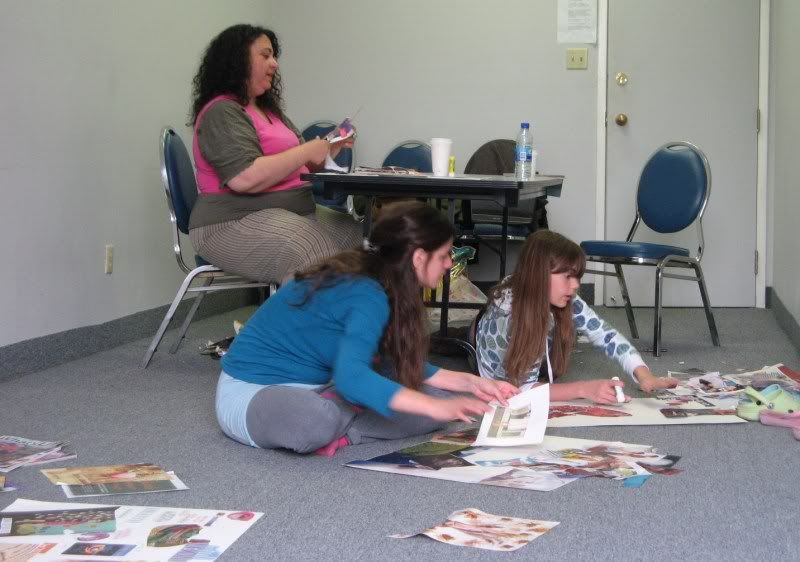 It was such a treat to be with some wonderful blogging friends and some new and wonderful people. Here's the incomparable
Genie Sea
and her wonderful guests.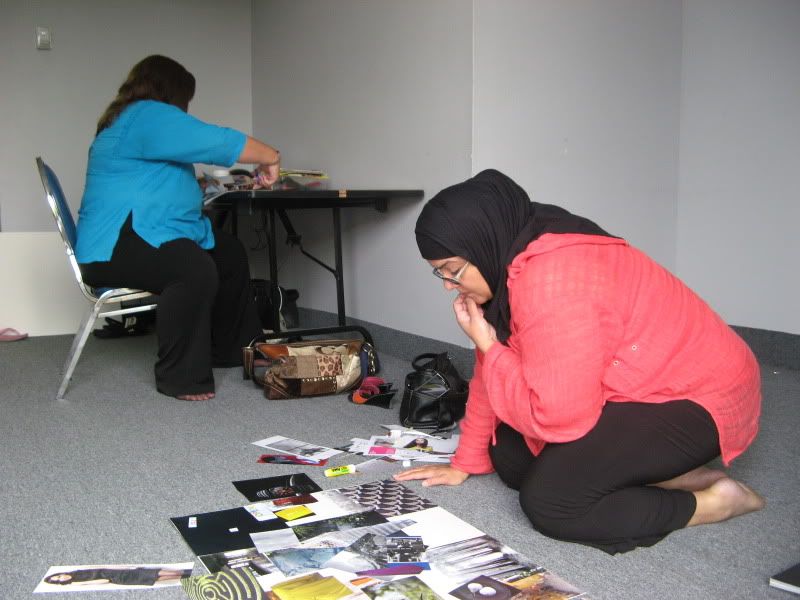 And the brilliant
Romana
and her friend Cathy, who will be joining us soon in the blogosphere!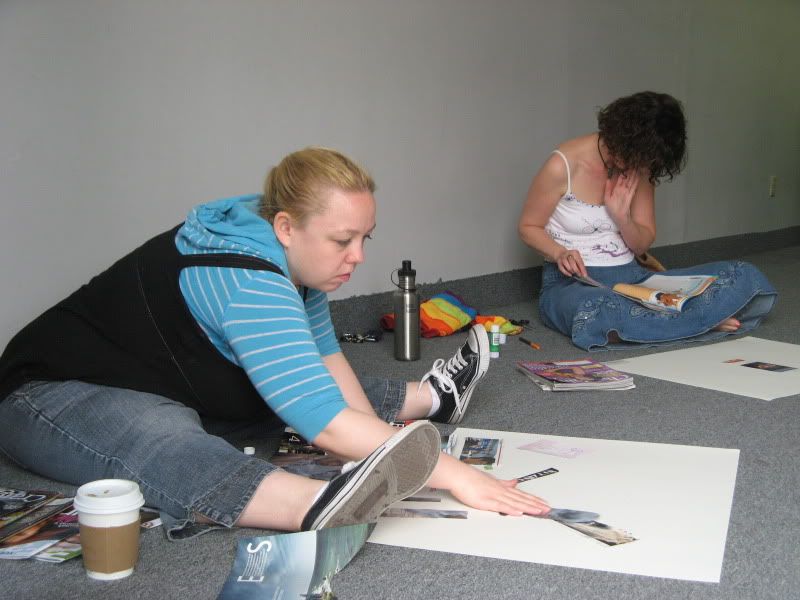 And the marvelous
Shannon
, the
Movie Moxie
, was dreaming away right beside the gorgeous newly re-visioned
WRO
.
It was also a great treat that we were creating our dreamboards on the same day that here at Starshyne Productions we were launching
our dreamboards
.
I hope that you'll consider creating your own dreamboard circle so that you can share your dreams in community and encourage others to become dreamers. Over the next several weeks, I'll be sharing some resources to help you in doing just that! If there's anything in particular that you know would be helpful, please, leave a comment or
email
me
your requests and suggestions.
May all of your dreams come true!