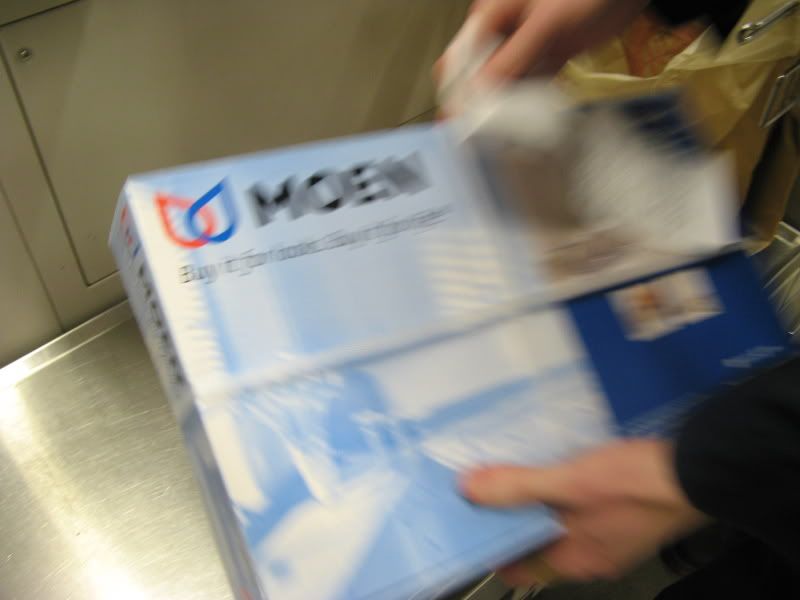 Saturday we purchased our faucet. Sometimes it can be overwhelming but mostly it's awesome to pick out every little detail ourselves. We were using the self-serve checkout at Home Depot when I took this photo, and Justin was so quick on the uptake it turned into an action shot!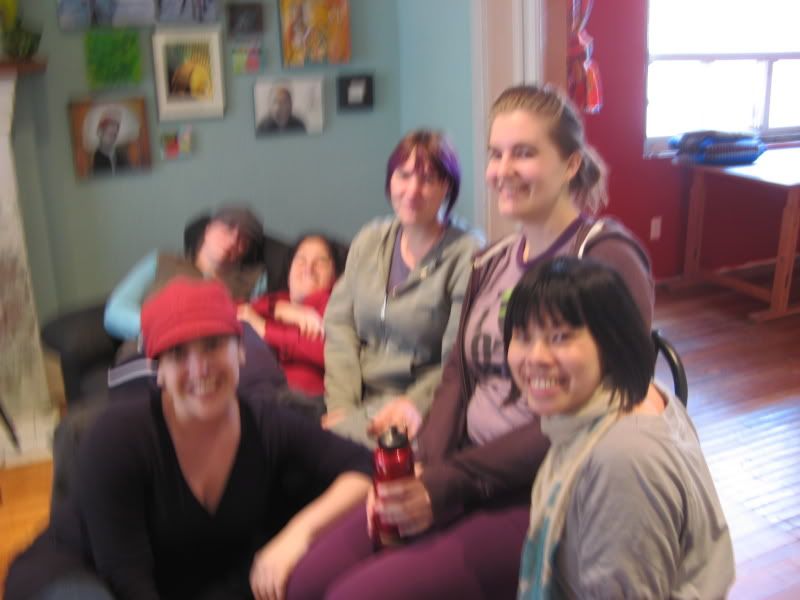 I am so disappointed this picture is blurry! These women were anything but! Danette and her power pod, including Allison and Michelle, invited me to lead a workshop for them. It inspired me to create a workshop on Authentic Professionalism (tm). I'll share more about that and about this amazing day very soon!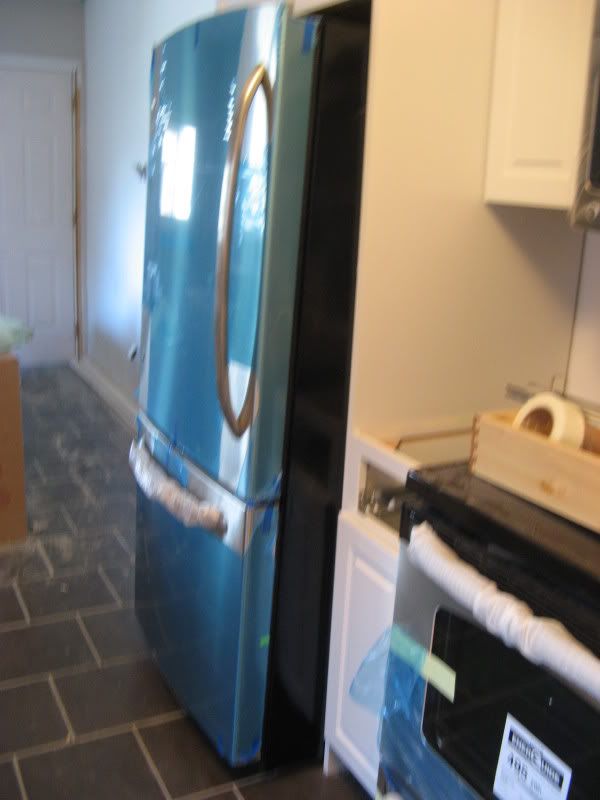 I think life must feel a bit like a blur these days - look at all my blurry photos. It must be just the right time for my Balance Break. This is the photo of the fridge with its undies showing. We're down with the fashion of the times and decided to keep it.
That's because after much frantic searching we just couldn't find anything that fit better and that we liked just as well.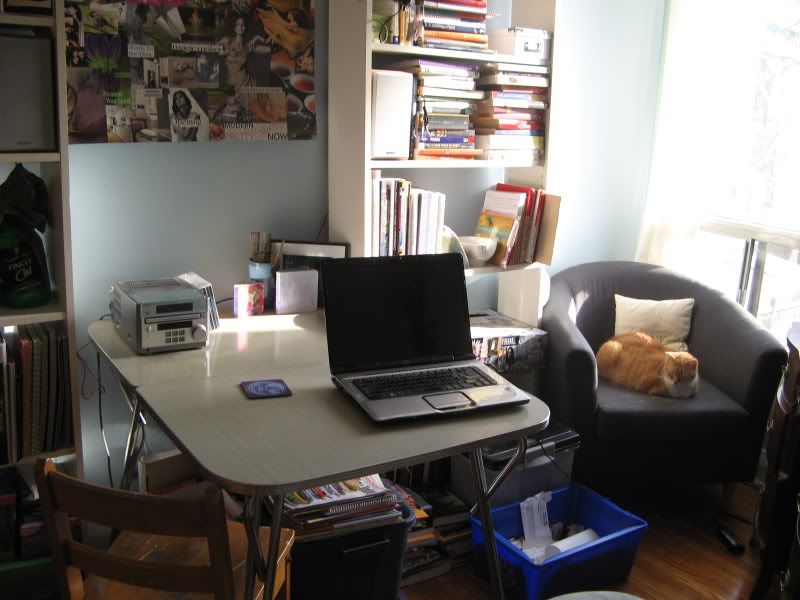 With the kitchen reno and Justin working at home most days too, the wonderful Tara and I worked on my web development in the studio. Things are going to be moving and shaking for
Jamie Ridler Studios
. Stay tuned!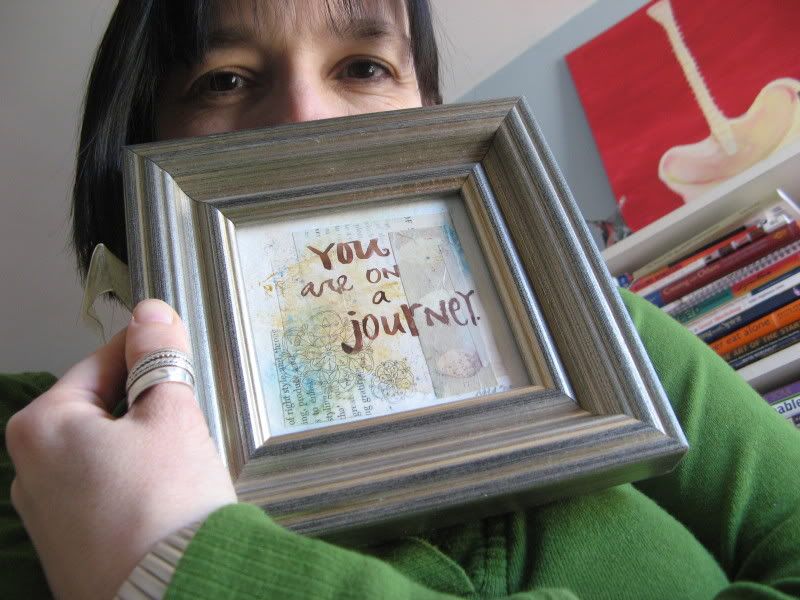 The treasure of the week was this lovely gift from Christine.
In the midst of all the madness and to send me off on my Balance Break, I thought I would take myself to the spa. One of my very favourite things to do while I'm there is have lunch. The space is peaceful, the food divine and you eat in your robe. I always bring a notebook but really it's total chair-and-stare time for me. I just sit there, smiling and letting my mind relax. Yum.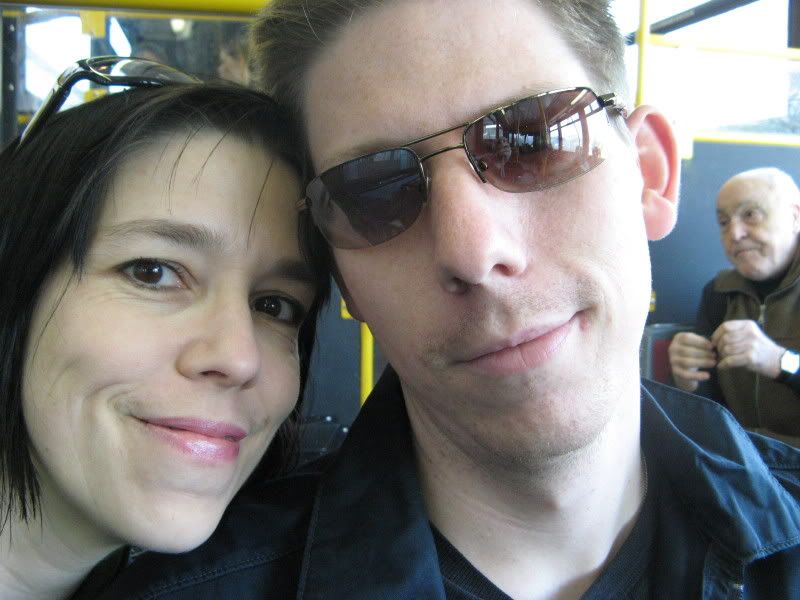 May 1st is the
Annual Shyne Like a Star Virtual Dance Party
and it's also Justin & My falling-in-love anniversary. This year we're celebrating 13 years of joy together. Without doubt, Justin's the best gift the Universe ever gave me. I'm thankful every day.
How was your week?
Project 365 is my attempt to capture a year in my life through a photograph a day. On Saturday's I'll post the week's pics. At the end of the year, I'll create a video of all these precious moments. Feel free to participate at any time. Yours can be Project 347 or Project 292. It's up to you. See the results of my Project 365 ~ 2008
here
.