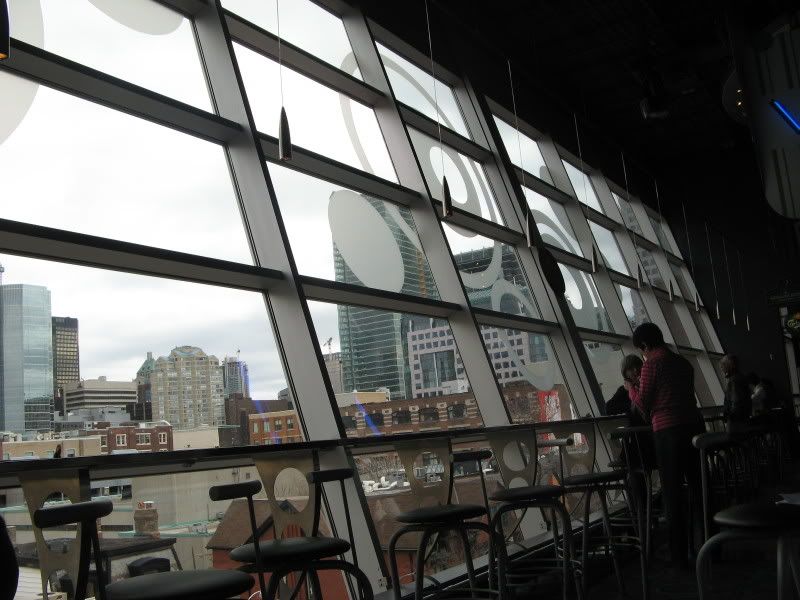 Since the reno has kind of taken over you'll have seen quite a few of these. Though last Saturday we took a break and went to the movies: Monsters vs Aliens in 3d in the IMAX theatre. The new 3D is amazingly impressive. I spent much of the first 5 minutes gasping and laughing like almost everyone in the theatre! Unfortunately the movie is underwhelming and there's some small but really disappointing gender moments. Dreamworks - shame, shame!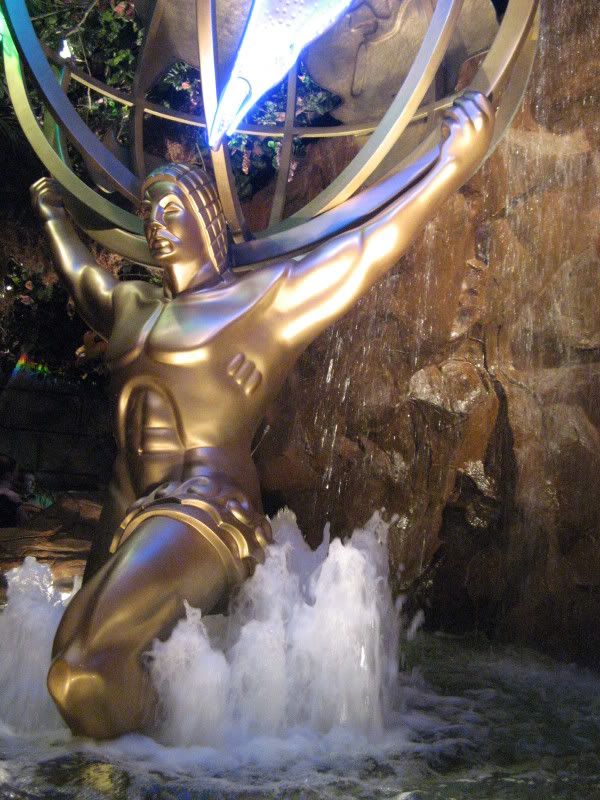 Keeping up with the kiddie theme, I met my dad for brunch at the Rainforest Cafe. I had been to one in Vancouver with
Suzie
and her honey and we had so much fun and the food was great. Here, the best I can say is my dad and I managed to have a good visit despite the location. I waited outside for half an hour while they assured me no one had checked in under our reservation, while my dad sat inside waiting for me! And our seat by this amazing looking fountain unfortunately left us with our ears ringing! Sigh. Still, it was good to visit.
The big news at our house is, of course, the kitchen reno. It's been cool to find little treasures like this paper from 1922. It's much better than the
toilet
we found.
It's been exciting to witness the transformation.
This week it was exciting to open up sign-ups for The Next Chapter: Wreck this Journal. It's going to be a fun, creative summer. I have a funny feeling this book is going to inspire some memorable moments!
This week the cabinets arrived. There's hardly room to squeak them in but the delivery guys were super nice and helpful and managed to creatively place them around our first floor. I have to say that every single person we've dealt with at Kraftmaid has been friendly and very helpful. I hope the cabinets turn out to be as wonderful as the service has been so far.
This month's dreamboard really reflects my desire for some yummy celebratory downtime, some enjoyment of the new kitchen, and a preparation for the next amazing step on this journey. I'm looking forward to what the next month will bring.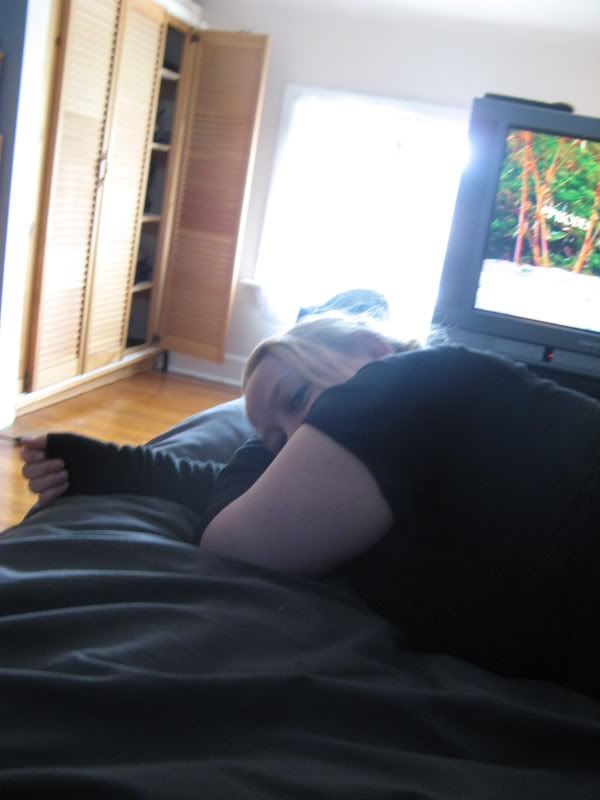 Shannon came over into the madness. It was so nice to just chill and hang out, giggle and chat. Thanks, Shannon!
Project 365 is my attempt to capture a year in my life through a photograph a day. On Saturday's I'll post the week's pics. At the end of the year, I'll create a video of all these precious moments. Feel free to participate at any time. Yours can be Project 347 or Project 292. It's up to you. See the results of my Project 365 ~ 2008
here
.