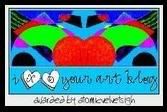 I am feeling so blessed this week to have received 2 - now 3 blog awards. The wonderful Pamela of
Touch of Inspiration
touched my heart with this beautiful acknowledgment. Thank you, Pamela.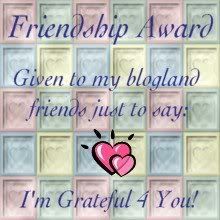 And
Tabitha
just let me know I should pick up this one too! What a beautiful way to start the day. Thanks, Tabitha. I'm grateful 4 you 2!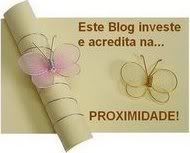 And the beautiful Lisa blessed me with this friendship award. I feel honoured, loved and so acknowledged. Thank you.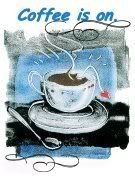 And the lovely Judi created this Encouragement Award, "Because you all have the coffee on and are ready to listen, encourage and even advise. Please pass it along to bloggers who encourage you!"

You all encourage me so much. I have so many of your beautiful, supportive comments in my encouragement box. So what I would sincerely love is that if you have ever commented on my blog, know that you have touched my heart and please, take this award as a reflection of my gratitude.

Loving you all!