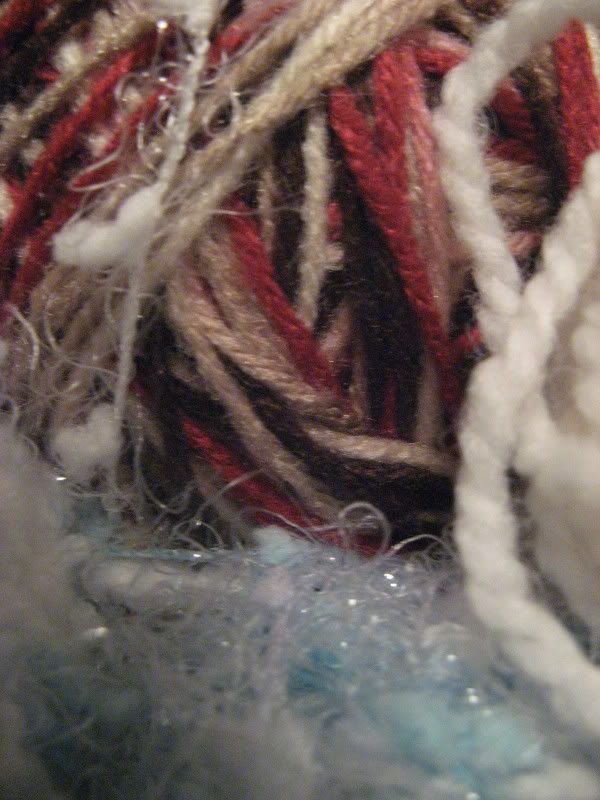 As I read this chapter of 12 Secrets of Highly Creative Women for The Next Chapter, I found myself getting drawn into debates over everything from semantics to feminism. The more I thought about this secret, the more I wanted to tease apart its components. As I pulled on the threads, I discovered my beliefs.
Jamie's Thought Threads on Self-Focus
The world needs your gifts. Be generous by developing and sharing them.
What calls your spirit deserves your attention.
You are here to be who you are.

Love means supporting each other's dreams.

Let people love you by supporting you in the pursuit of your dreams.
It is a gift to model fulfillment and self-expression.
In a family, everyone is equally important.
You can't be in relationship if you leave yourself out.
If you don't pay attention to your self, your wants and needs, you will get lost.
Know yourself by spending time by yourself.

Boundaries are healthy.
Distractions can be fear talking.
Discernment plays a role in the creative process. Judgment shuts it down.
We each have our own way.
There is a distinction to be made between focusing on your creative work and focusing on your self.
Self-care is a part of the creative process.
Focus is a way of expressing your respect and love.
Respect for your work starts with you.
Your development as an artist requires time and attention, as does your development as a person.
Women create powerful, loving, supportive communities.
We are tribal beings in pursuit of self-actualization. Shifting between intimacy and individuation is a part of the journey.