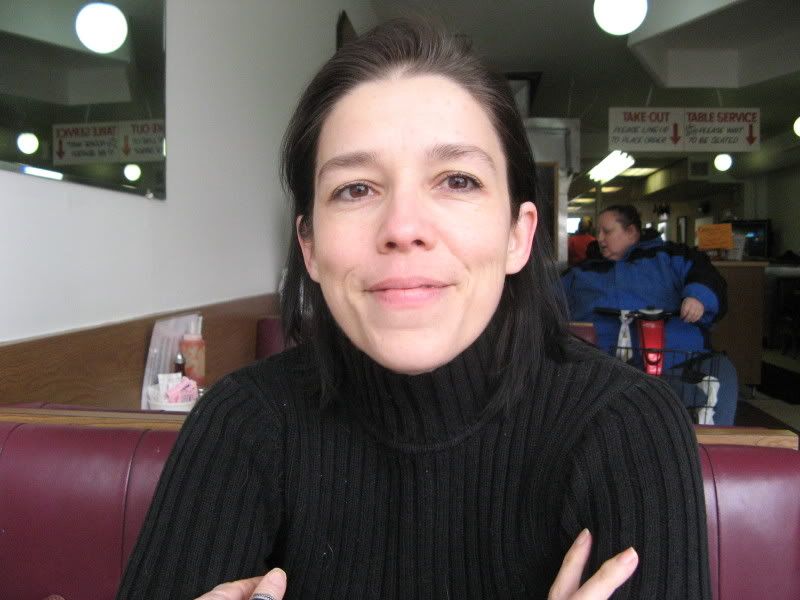 After many errands and explorations, Justin and I had a seat in the cozy neighbourhood fish & chips place, Len Duckworth's. Comfort food, to be sure.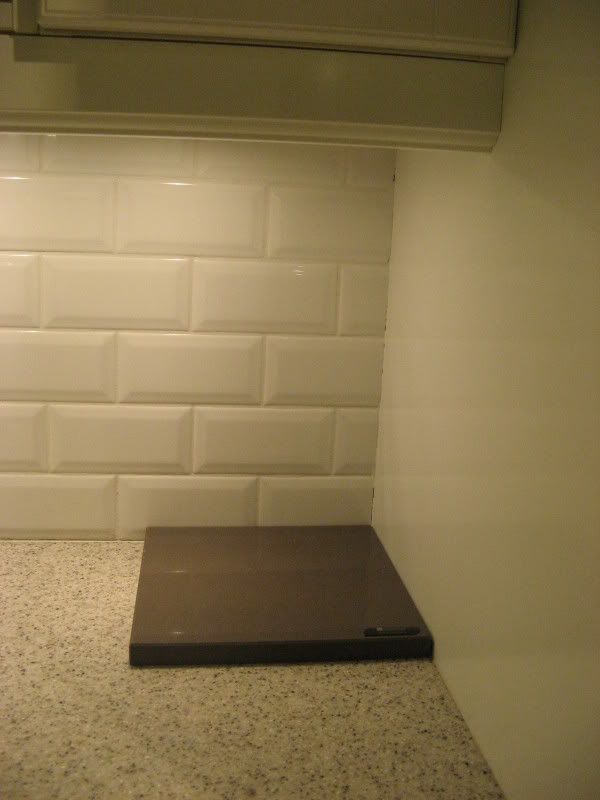 We trekked out to IKEA to continue our comparison shopping as we get ready for our kitchen reno. It is happening. We've signed a contract and put our money down. Things are moving. We are wildly in love with this quartz tile called "Tiffany Grey." It's a favourite option for our countertop.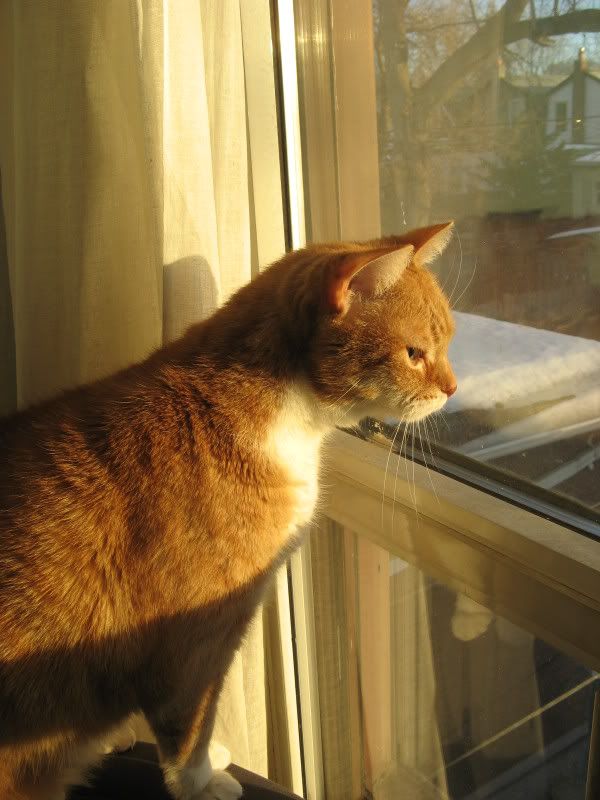 Monday morning and the sun decided to visit. I think Jinx has missed him.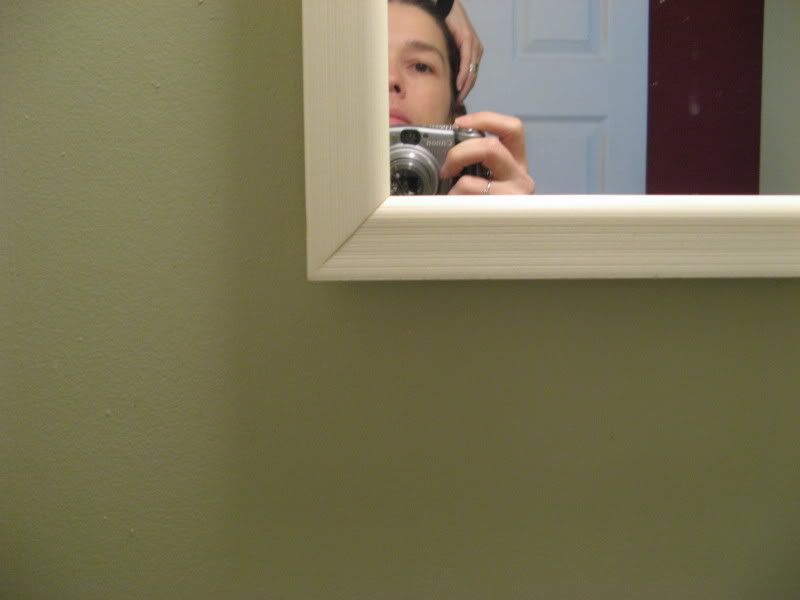 I've been pretty tired and extremely busy these days. Remembering to take some quiet time helps.
Wednesday it was such a treat to get out and have lunch with Shannon and my mom.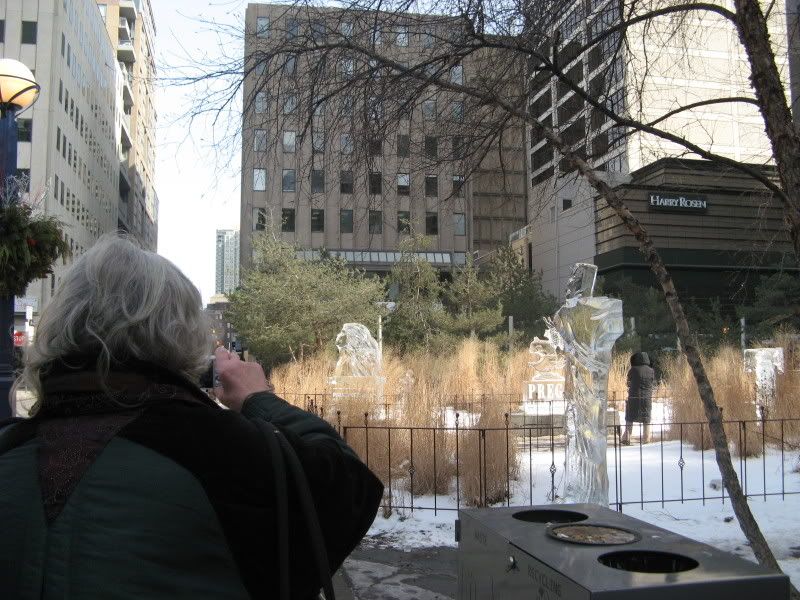 How cool is it that after lunch my mom asked me to come with her and do a photo shoot of ice sculptures.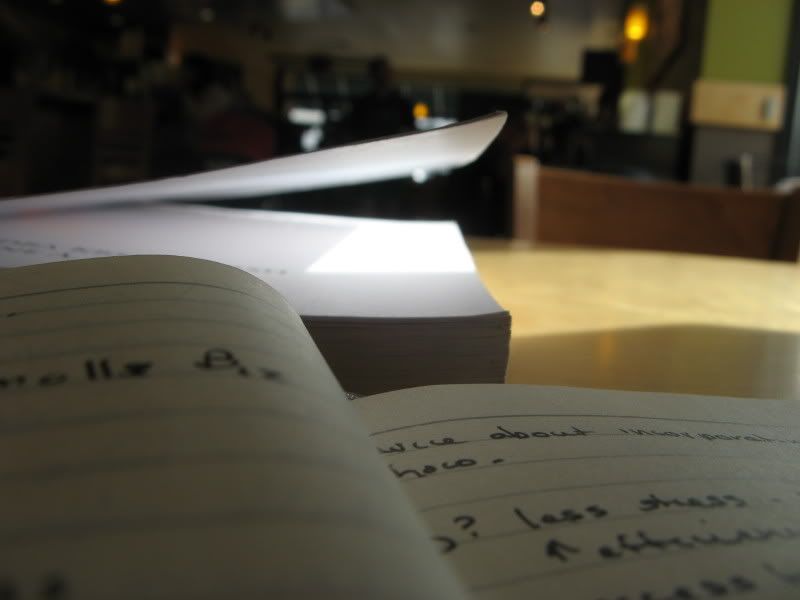 Thursday was coffee date time. I had a great meet-up with Tara. It's so great to chat with a fellow innerpreneur!
And every week ends with hanging out with Shannon! We had a cozy and yummy time out for dinner. A great start to the weekend!
Project 365 is my attempt to capture a year in my life through a photograph a day. On Saturday's I'll post the week's pics. At the end of the year, I'll create a video of all these precious moments. Feel free to participate at any time. Yours can be Project 347 or Project 292. It's up to you. See the results of my Project 365 ~ 2008
here
.