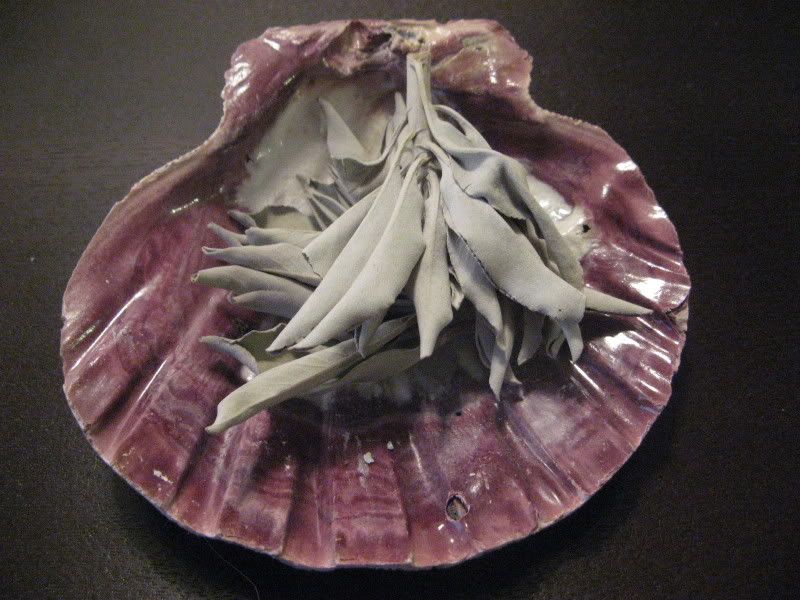 Every day I feel blessed by being in such a beautiful blogging community. Today especially so. Recently I was lucky enough to win a giveaway from Jennlui at
A Trinket Treasury
. It arrived today, right in time for the holidays, and what a joy it was to receive.
I knew that what Jennlui created was beautiful when I entered the giveaway but what I didn't grasp until I was unwrapping was its magic and its sacredness. As I opened each beautifully wrapped portion, I was delighted to find what lay within. First this shell filled with sage. I sat there with it under my nose for several minutes enjoying.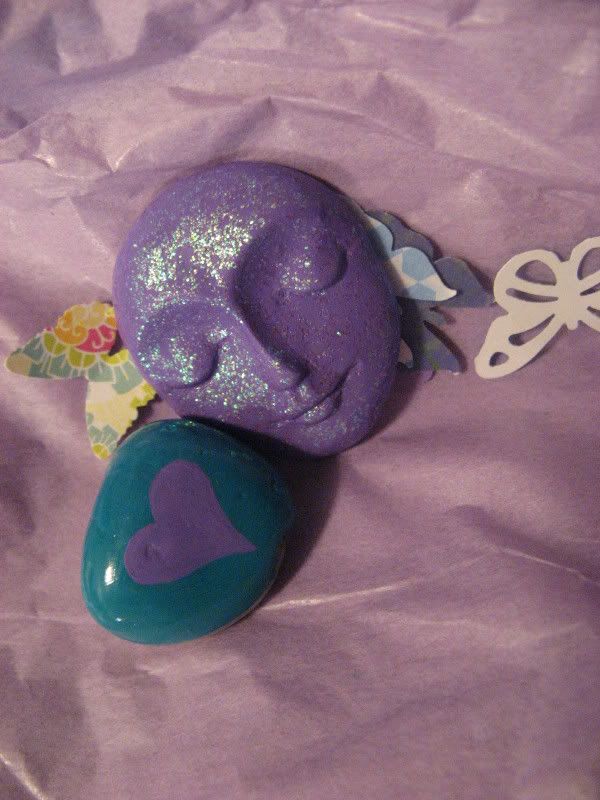 And then these beautiful pieces revealed themselves. And another package besides. I delighted in every piece and was so moved by the act of placing them on the shell, in my own unique way. Like Jennlui and I were creating an altar together, a shared sacredness, a celebration. I will treaure this gift. It's on my desk so that I can be inspired as I encourage others to find their goddess within. Thank you, Jennlui.