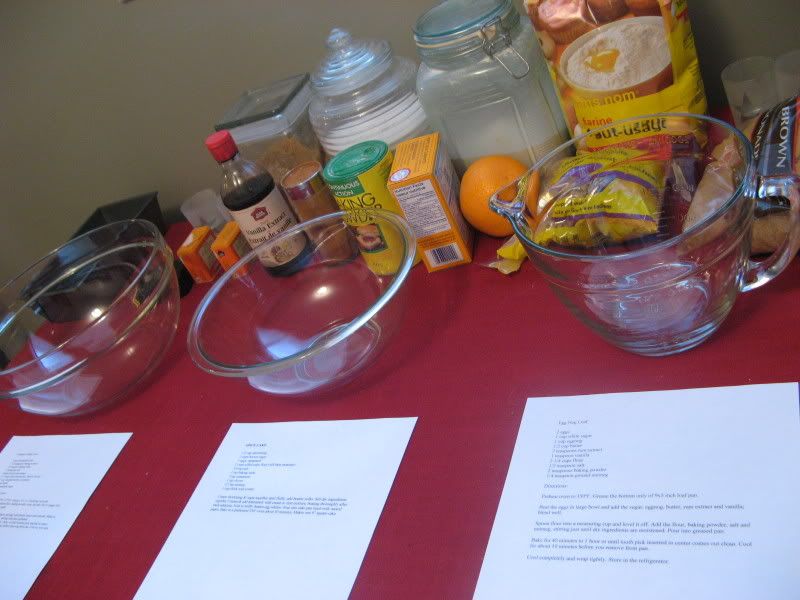 The second last week of Project 365! I can't believe it. What a year. I'm excited about being able to look back on it through these pictures. What a treat! And speaking of treats, last Saturday we did a trial run of what we were thinking of baking for Christmas.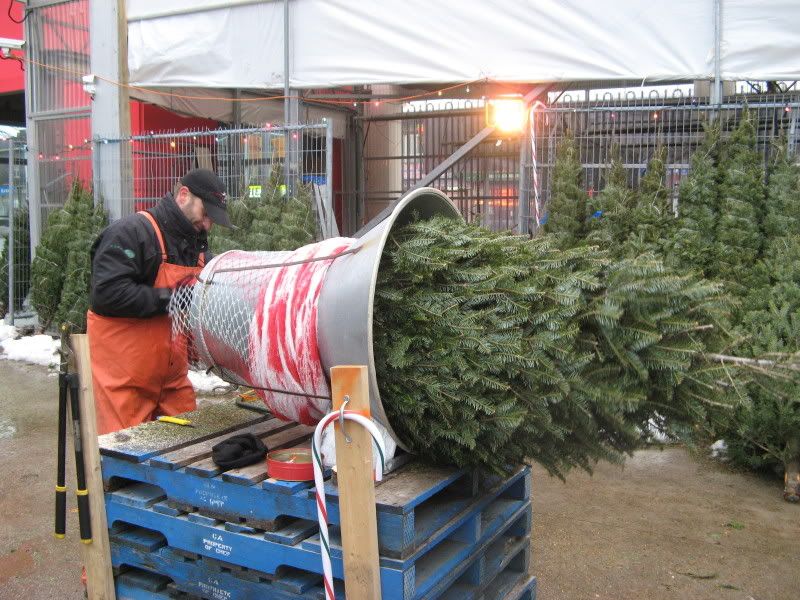 And Sunday, we picked out our Christmas tree! And this is the really, really nice man who sells the trees. He even drove it home for us, which was awesome because though we went planning to get a little tree, we came home with the biggest one we've ever bought!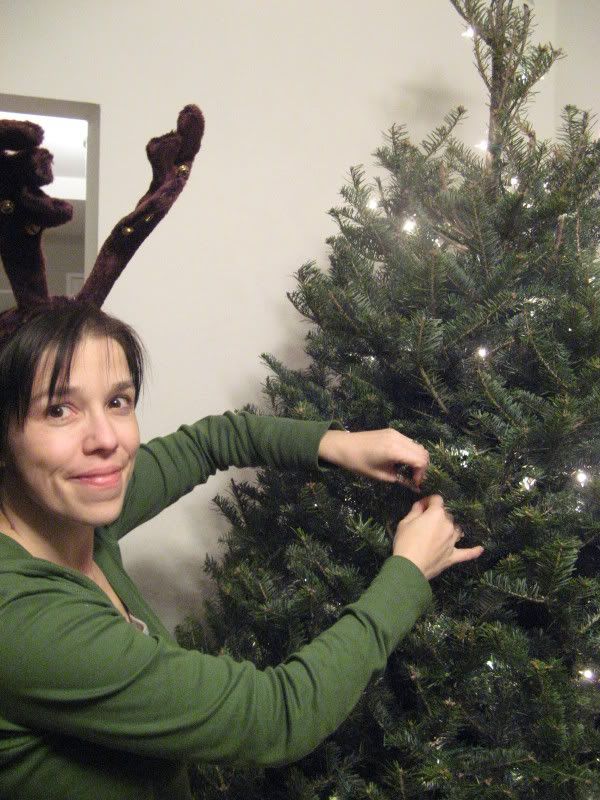 And then we decorated.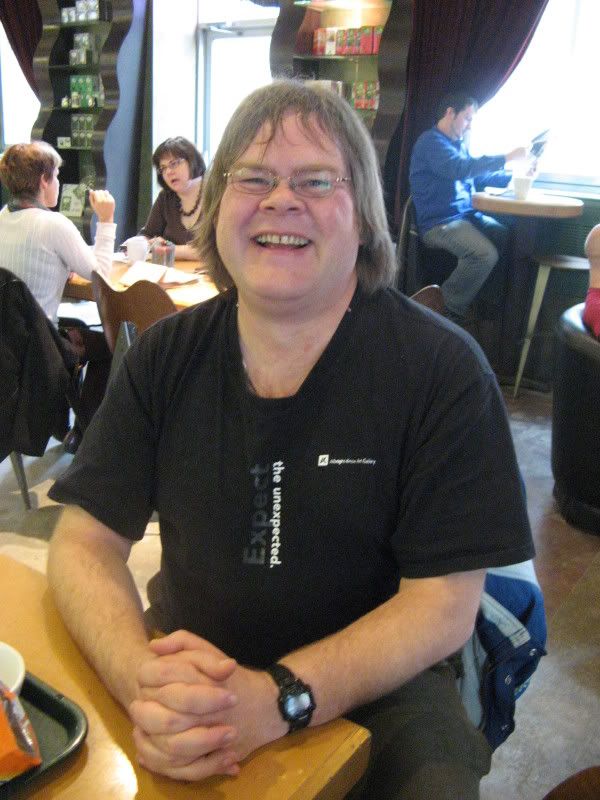 On Monday I did some visiting, including having a wonderful lunch with my dear friend
Vern
.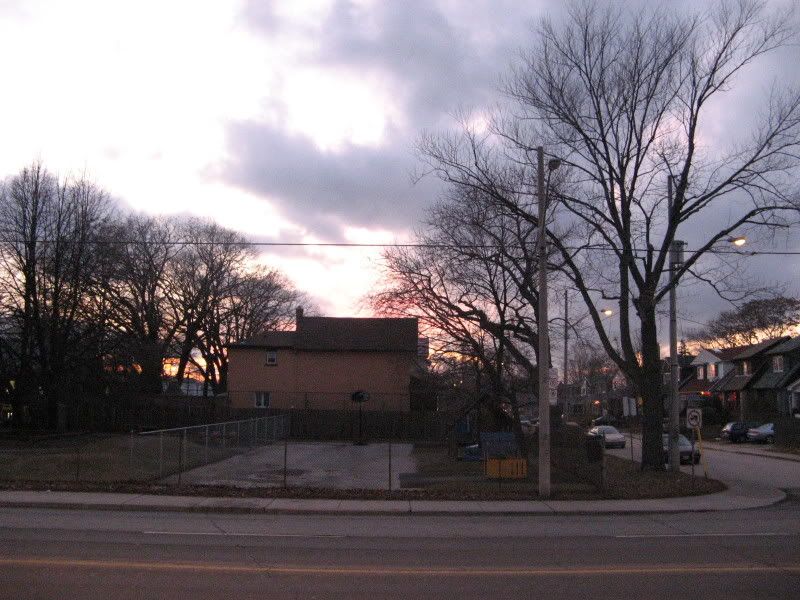 And then I went out and had a coffee with the wonderful
Genie Sea
. I can't believe we even talked about the propensity of bloggers to take pictures of everything, and I totally didn't! Well, this is what it looked like when I left my house to go meet her.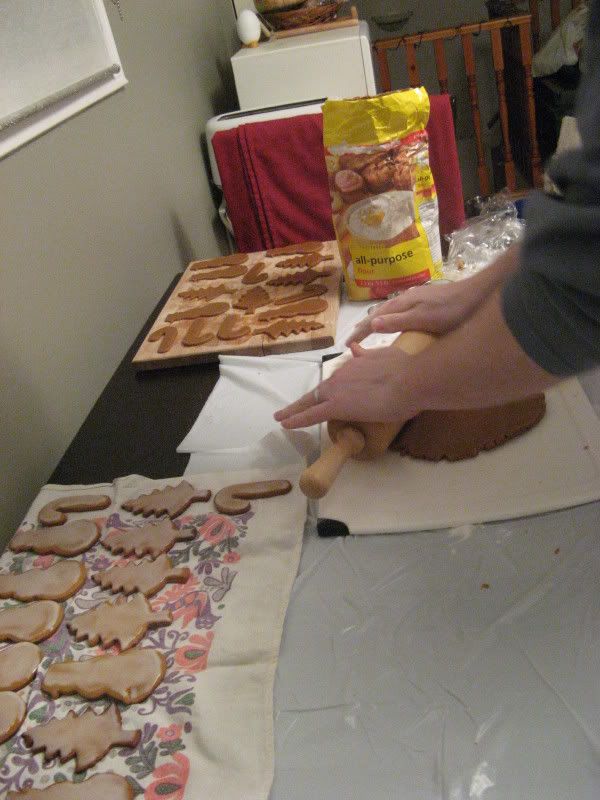 Then it was time for more baking. Gingerbread cookies this time.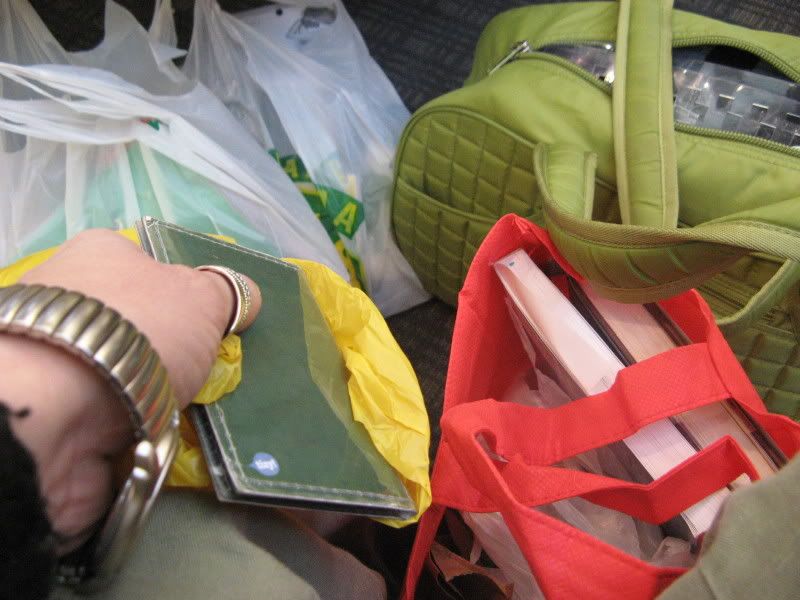 And then shopping. Thank you, Romana, for that wonderful portable red bag. It saved me this week!
And then because we were in the midst of a huge snowstorm, Shannon and I decided to meet online instead of in person. We celebrated our accomplishments of 2008 together and cast our goals for 2009. I'll be sharing more of that soon!
Project 365 is my attempt to capture a year in my life through a photograph a day. On Saturday's I'll post the week's pics. At the end of the year, I'll create a video of all these precious moments. Feel free to participate at any time. Yours can be Project 347 or Project 292. It's up to you. A few people have asked me if I'll be launching Project 365 - The '09 Edition. I believe I will, and I hope you'll join me. More on that next week!